Lewis Hamilton's corrective and more firewood for Ferrari
British pole with three tenths of advantage over Verstappen and Leclerc, who complained that Vettel did not let him start a final lap. Sainz, 8th.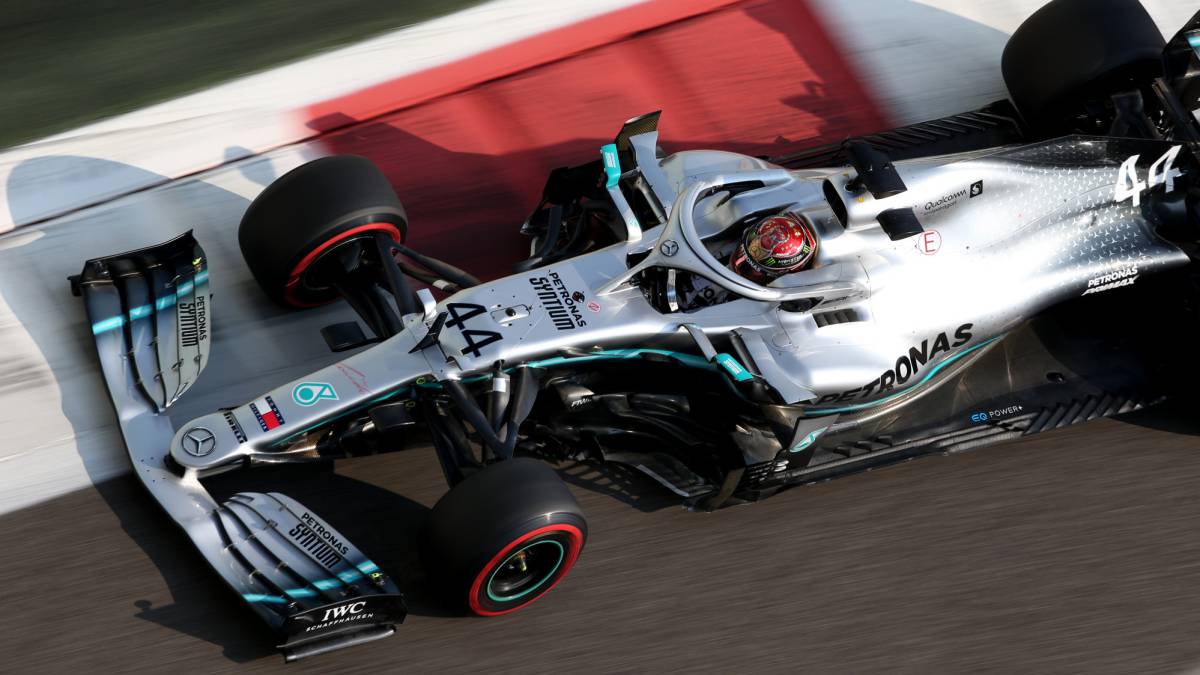 There are many talents on the F1 grid, but that Abu Dhabi's huge light bulbs and cannons don't give up: the only star to aim for goes on a 'silver arrow', even more dazzling on Yas Marina's night. Lewis Hamilton applied a corrective to the kids in the last classification of 2019: three tenths to Verstappen and four to Leclerc, the two young protagonists of the last poles this season. Bottas signed the second best time, but starts last by changing the engine twice in the weekend. And Albon, as usual, will close the platoon of cars' top'.
The six-time champion pointed to pole from his first attempt, although more battle of 'Mad Max' and more solidity of the Ferrari were expected. Double sector record for 'Seb', in the first and second, but seven tenths of loss compared to the Mercedes in the partial revived and the entry to finish. A bleeding difference that will prevent them from fighting for victory in any case. For more punishment, Q3 ended with Vettel (which will be fourth) slowing the squad and preventing Leclerc from starting a final lap. They don't win for dislikes at the Maranello factory.
Carlos Sainz should be directed to the fight for the sixth place in the World Cup, although what seemed a solid classification was twisted in the last attempt by thousandths, which Norris and Ricciardo took from him to make him fall from sixth to eighth. Pierre Gasly, fell in Q2 and will start eleventh. The result is a trap, because Toro Rosso's Frenchman will be able to choose a tire for the start, probably the middle one, while the Madrid player is forced to start with the soft Pirelli, a huge disadvantage at the start of the race due to excessive degradation. In their favor, the train of cars that should be formed between them. Against him, which begins forced to advance.
The two Renault entered the top-10 at the Racing Point and Toro Rosso. Before the two Haas had already fallen, on their usual roller coaster (Grosjean was the fastest in the middle zone on Friday), Alfa Romeo and Williams. Although Robert Kubica will not be last in his last Formula 1 race: fate gives him the opportunity to have fun against a Mercedes in the first braking. And ballot for Bottas, that seen the Spanish (or German) precedents is obliged to trace, at least, to the podium.
Photos from as.com