Lenglet will force against Borussia
He will not infiltrate, but will undergo a dry puncture therapy to mitigate muscle pain and thus be available this Wednesday in the Champions League.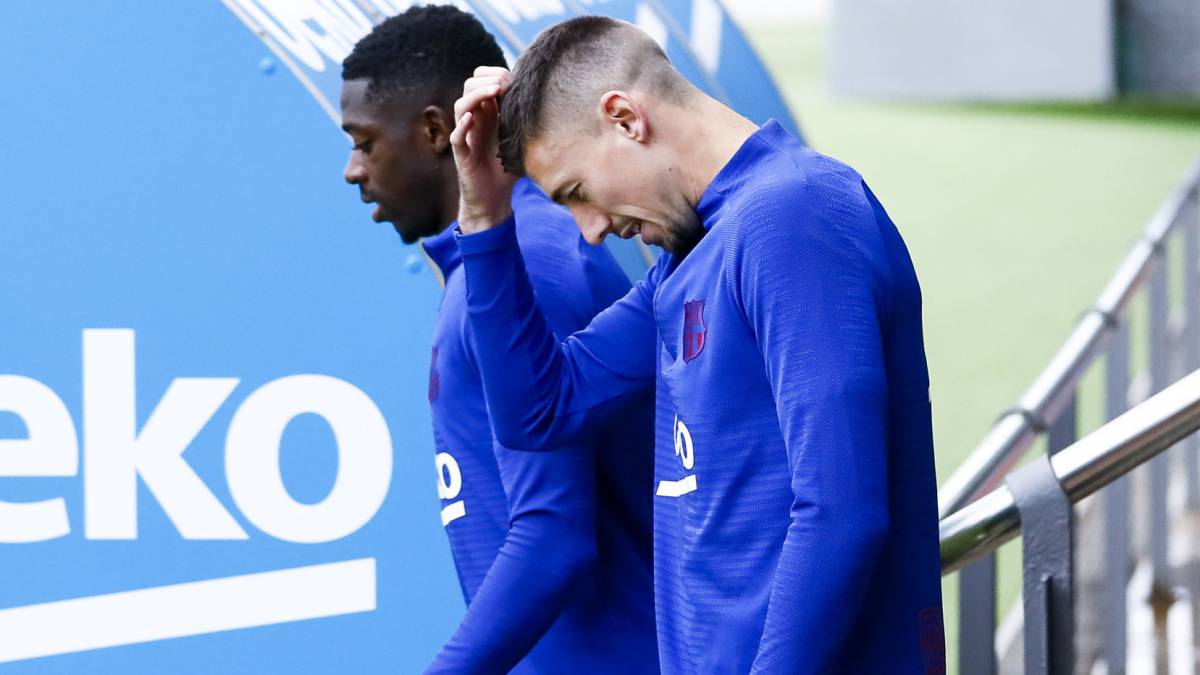 Central Clement Lenglet did not finish Friday's training by noticing a sting in the soleus of his left leg - the club tried to hide the reality with a medical statement in which he spoke of a twin injury when it was true that the affected muscle It was the only one. The reason? Avoid alarmism about the plague of injuries in the soleus this season, with Messi and Luis Suarez in the lead. The doctors, after talking with Ernesto Valverde, advised that the player not travel to Leganés in order to focus all the forces on his recovery in the face of this Wednesday's momentous Champions League match against Borortia de Dortmund at Camp Nou. It must be remembered that everything that is not a triumph could complicate, and much, the pass to the knockout stages of the Blaugrana set.
The presence of Lenglet is presented as indispensable today. And not only because he is being the head office in this last year but because Gerard Piqué will not be sanctioned in the field. That means that Ernesto Valverde trusts Lenglet to partner with Samuel Umtiti. The latter will also come with the handicap that he has not played two games in a row for more than a year. This Saturday he played the ninety minutes against Leganés, with an acceptable level. In this way he adds his third meeting this season. Right now in medical services everything is focused on recovering Lenglet in time. In principle, infiltration has been completely ruled out, so the therapy that will continue to mitigate pain as soon as possible and recover good feelings is dry puncture. This type of therapy uses acupuncture needles to treat myofascial pain, but its similarity with acupuncture ends here because it is a physiotherapeutic technique. It is a semi-invasive therapy that seeks the origin of pain to deactivate it with a high success rate if it is lesions of smaller scope.
It will be Tuesday when Lenglet is definitely tested in the field, but the first sensations are positive and suggest that the French central could reach the Champions League game. Valverde is the first who trusts that this innovative therapy will be successful and thus count on the international for Wednesday's meeting.
Photos from as.com