Laso: "We will have to make a good attack and defense to win"
The white coach the difficulty of this double Euroleague day after the wear in Sunday's defeat against Bilbao. Deck returns after resting in the league.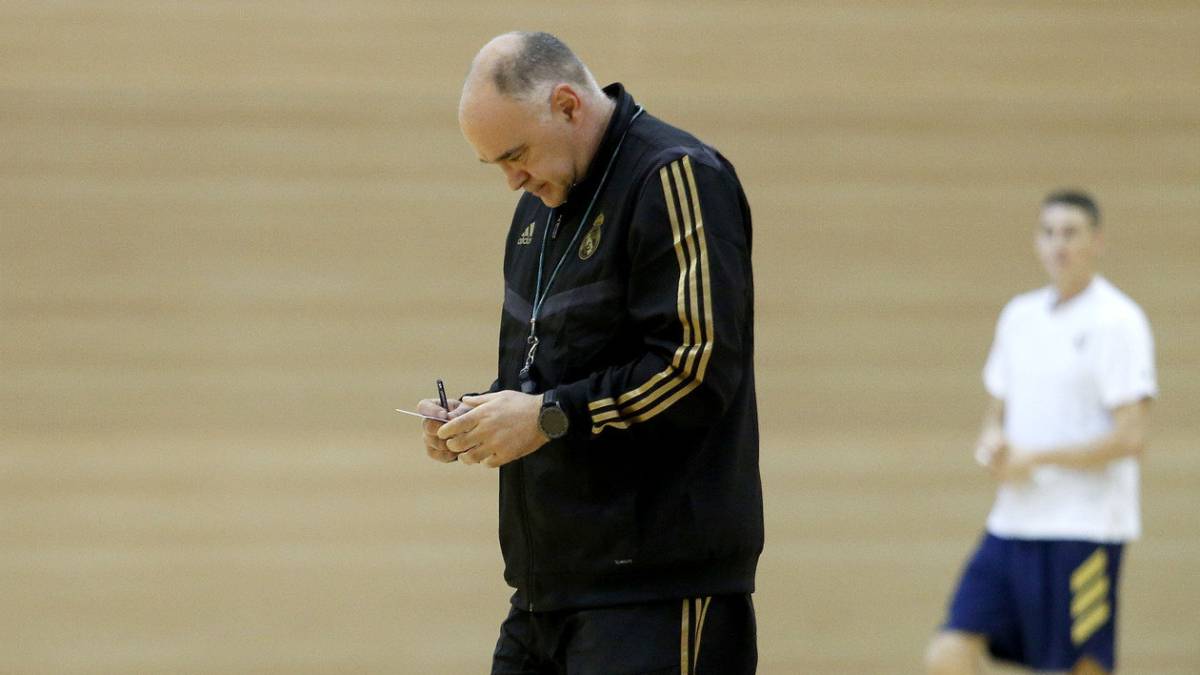 Pablo Laso, coach of Real Madrid, highlighted Khimki, the team they receive on Tuesday on the ninth day of the Euroleague, their high level of scoring so they must make a good attack and a good defense to try to defeat them. Madrid must face another demanding Euroleague match after losing the first match in the Endesa League in Bilbao on Sunday, just 48 hours later.
"Some players had to play many minutes in Bilbao - there was also an extension - since Randolph and Causeur were not available, so we will have to see how everyone feels and decide hours before the game," Laso said in statements to the club that collects the Euroleague. What he did say is that Gabriel Deck, who took rest in the capital of Biscay, "will be available."
The Russian Khimki is one of the six teams that share leadership in the Euroleague, which in itself is a reflection of how well they started the competition. "The Khimki is a demanding team, with good scorers like Shved and other top players like Jerebko, Gill, Evans or Bertans. They are a team against which it is difficult to play, so we will have to do a good job as a team both in attack as in defense to defeat them, "said the coach.
Friday will be the turn of the CSKA in Moscow also in Madrid. "We played at home this week two games against two of the teams that are leading the rankings, so we will need the help of our audience to get ahead of these two important and complicated games," concluded Pablo Laso.
Photos from as.com