LaMarcus Aldridge responds to criticism with 39 points against OKC
The Spurs' power forward dodges comments about his defense with a stellar performance against the Thunder. He scored 19 of his 23 shots thrown.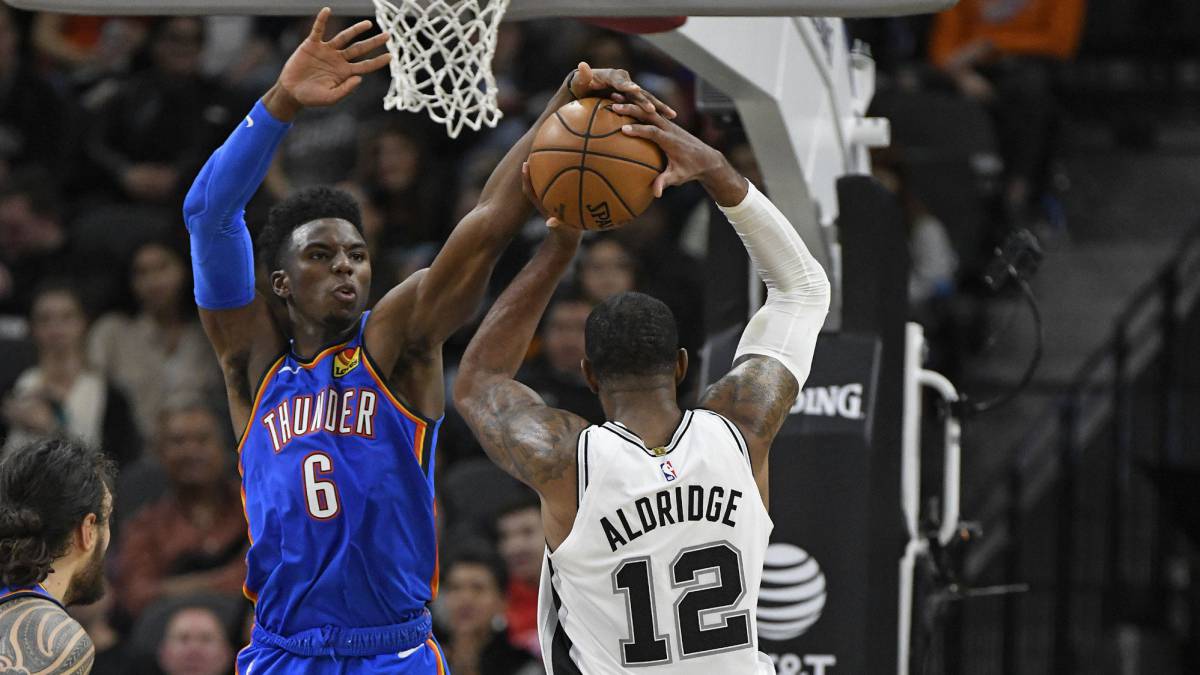 The criticisms in San Antonio began to worsen the role of LaMarcus Aldridge, the team leader with DeMar DeRozan, during the first games of this season. The viral image in which neither defended the young Trae Young ended up by clicking on his mind and he has taken it very seriously: new game and 39 points (with 19 hits in 23 pitches) for the power forward of the Spurs .
The Spurs got a win without many complications at home against the Thunder by 121-112. For now they have only lost one of the five matches played at the AT&T Center, so they maintain a good level as locals.
After the break came the pull of the boys of Gregg Popovich. The 'backcourt' that make up Dejounte Murray (17 + 8 + 19) and Bryn Forbes (14 + 6) with Derrick White and Patty Mills came back to work wonders. Likewise, the exteriors of those from Oklahoma, the couple formed by Chris Paul (19 points) and Shain Gilgeous-Alexander (21 points) and that did not fall by 50% in their pitches, were good. The great performance of Danilo Gallinari (27 points) did not work before the staging of an Aldridge who signed an almost perfect match.
The Thunder have not yet released at home and are 3-5 in the standings. Just the opposite are the Spurs, with a positive 5-3.
Photos from as.com