La Davis de Piqué and Messi, on the covers of Barcelona
The Argentine will play his 700th game with Barça and Xavi already has a shot. Meanwhile, Nadal gives luster to the competition that the Barça footballer invented.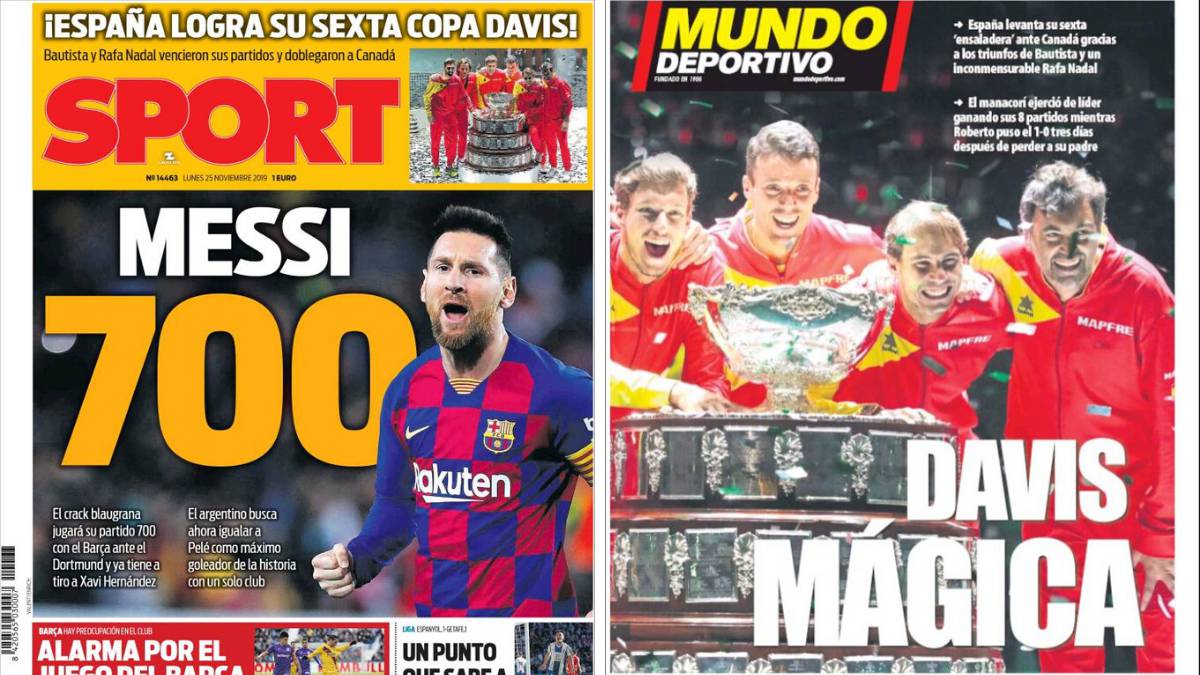 Two Barcelona, Piqué and Messi, are protagonists of the covers of the sports media of Barcelona on Monday, indirectly or directly according to what case. Mundo Deportivo turns to the triumph of Spain in the Davis Cup. The sixth Salad Bowl of the national team, with Nadal excelso winning its eight games, is taken to the first page of MD with the headline of "Davis Magic". There are also recognitions for Bautista, who after leaving the team for the death of his father, returned and gave Spain the first point of the final. Nadal, then, has given luster to the first Davis de Piqué, with its lights and its shadows.
Meanwhile, for Sport, the great protagonist is Leo Messi, who is about to reach his 700th game with the Barca team and is already looking for two new names, He will try to beat Xavi in number of games to become the Barça player with more games in the history of the club and also Pele as the player with the most goals in a club during the race. His next goal is Dortmund, a match that Barça attacks in the midst of the game crisis and with doubts.
Photos from as.com