Koke: "Griezmann gave everything here and thanks, now he's a rival"
The Atlético captain analyzed the match against Barça. "We play against Barcelona, not against Griezmann and we will try to make people happy."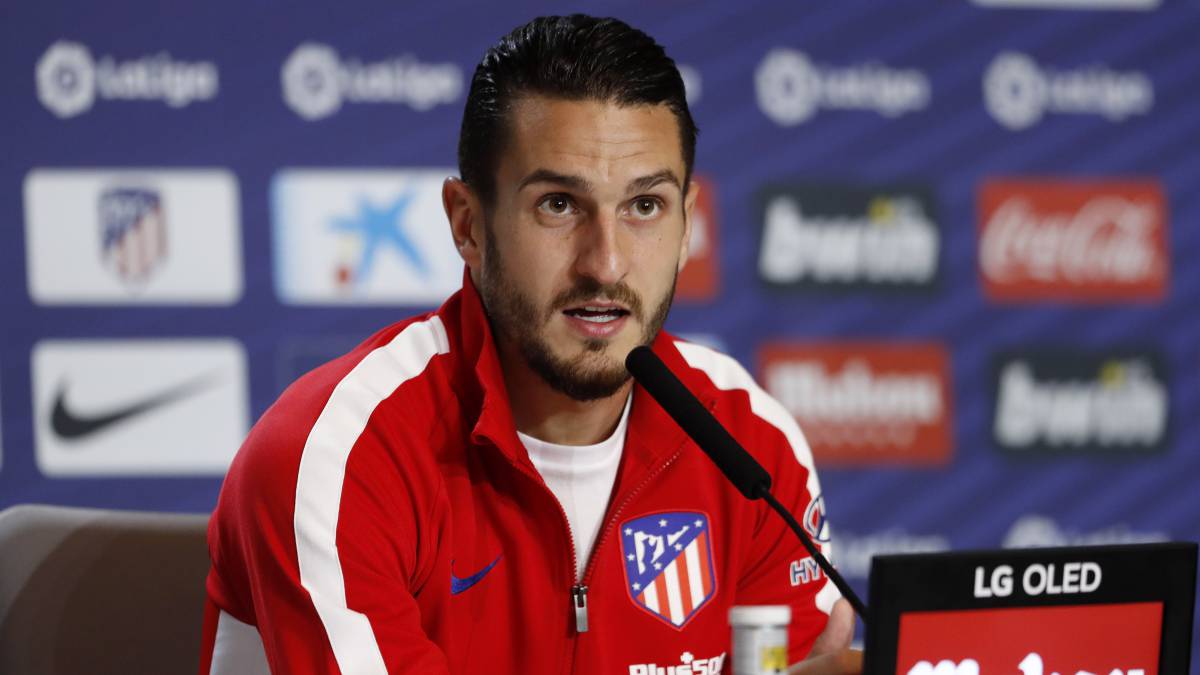 Is the team looking for regularity?
It is true that we started the season without being so regular, worse in the first part than in the second. Now we are getting that regularity. The other day in Turin they almost did not throw us and then we failed to score. It's hard for us to define, we have to be more blunt.
How do you think you will receive the hobby of Griezmann?
Antonie gave everything in these five years here and has been thanked. Then he is a rival, we play against Barcelona, not against Griezmann and we will try our best to make people happy.
Would it hurt to be pitted?
People have their opinions and must be respected. There are people who whistle, another who claps and it is their decision. If it would hurt me, I keep it for myself, we are focused on the game, not on Griezmann.
Is this Barcelona more accessible?
Not at all. He is one of the best teams in the world, they have the best player in the world and we need our people to support us to the fullest. It is up to us to go out to be regular and we play in our house before our people. It will be very difficult, but we want people to enjoy.
He has only won Barcelona twice in all his matches.
Each match is different. It will be very complicated and we have to get in very strong. They have a lot of possession, but if we are strong and intense we can do it very well. I can't tell you how we are going to enter the field or how we are going to plan the game because we are going to talk about it these days.
What would you say to fans to be encouraged against Barça?
I think that the Atleti fan always has faith in his team and will always support us, in good times and in bad times, that's how we are at Atleti. The atmosphere will be spectacular and our people will be 200% with us.
What are the reasons to trust the team?
The reasons to believe in this team is the quality it has. As a template we are spectacular and the results will come. Before it was said that the team was not showy and now we have more regularity in the game, but we are not being effective. I believe in my team and the results will come, because we have sufficient quality.
What does the Cholo transmit to the locker room?
I have known him since the first day and he hasn't changed. He always has that energy to work every game as a final and all matches are equally important. What we are trying to convey to the coach is that we are strong.
Do the midfield players have to contribute more in the scoring aspect?
Sure, it's not just a matter of the strikers. The media created that game to reach the strikers, but sometimes it is the other way around and it is we who receive danger passes, so we have to contribute up. Álvaro did not have the fortune to score in these last matches and the Saul, Thomas, Herrera or I can contribute from the second line and add more goals.
Photos from as.com