"I know that Alzamora, my brother and Honda have been working"
Marc Márquez responded like this when asked about the possibility of Alex replacing Lorenzo in the Respsol Honda: "I know there were three names."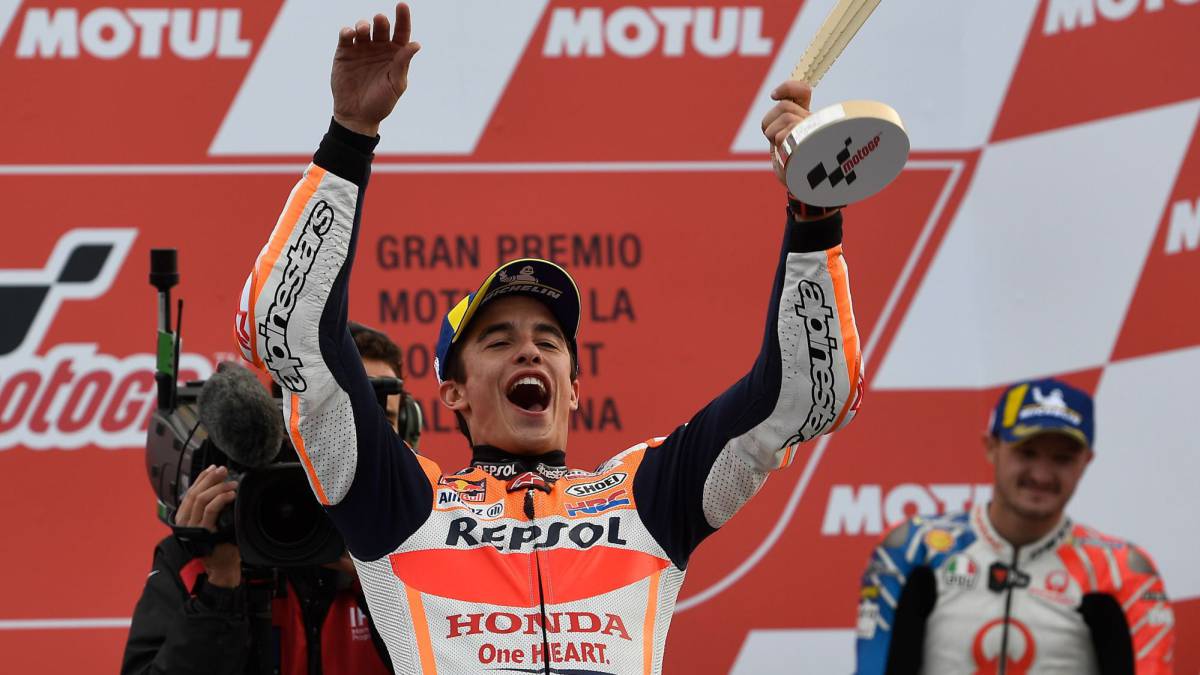 Marc Márquez: "It was a difficult weekend because we had to try many things, but we worked very hard the whole team. The truth is that there was a goal this weekend that was to try to win the race and try to get the team championship and all the Repsol Honda deserves this championship because it has done an incredible job.From Japan to Cervera and from Cervera to Japan, everyone has done a great job and I am very happy.It has been a perfect season, it will be difficult repeat it, but hey, now is the time to enjoy it. On Tuesday we start the season next year. It was amazing to finish this way this season. " "There is nothing done, people talk a lot. I have focused on my grand prize, this race was important. I know that Emilio (Alzamora), my brother and Honda have been working on it, but I don't know. I know there was three names and this is the last information I've had. I've focused on doing my thing because the team championship was important for Repsol. "
Fabio Quartararo: "Who imagines that in the end we would get seven podiums and six poles at the end of the year, so we can not ask for more, it is the fruit of the team's work and of my own. I have dedicated myself all year round to my career because there were people who said that I did not deserve this place in MotoGP and I wanted to show them that they were wrong and it has been great to end like this. I want to thank all those people who have helped us to trace this season because it has not been easy and I have many I want to start the next one because we will go even stronger "Jack Miller:" I think I made up for the last weekend in Malaysia. I think it was my best race, I have been there consistently. I was behind Fabio and I committed a couple of mistakes in the part of the middle of the race and then I returned to better manage the race and I got closer to the second, but the truth is that the rest of the drivers, Marc and Fabio, have gone very fast, they have been impeccable and the truth is that I have been very aware of the tires in the hunt ".
Photos from as.com