"I kill myself against the wall at 300 per hour. I've already said more than ten times that the bike doesn't go!"
Iannnone exploded when he reached the box after seeing how the engine of his Aprilia caught fire in the middle of Cheste in the tests: "I noticed a lot of heat on my feet."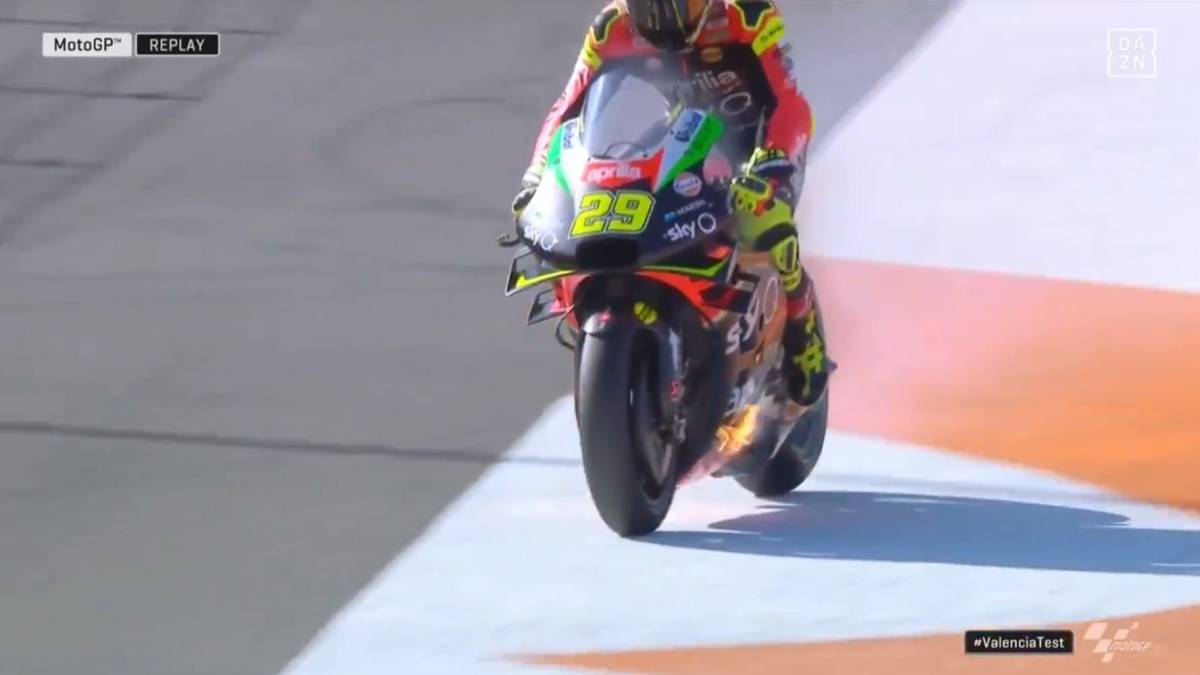 It was one of the images of the MotoGP Cheste test. On Wednesday, the Aprilia engine of Andrea Iannone broke in a straight line and the Italian had to reduce speeds with the RS-GP setting fire and releasing oil to the track which caused the red flag. Vasto's pilot, a man of strong character already, entered the box screaming and very angry. "I kill myself against the wall at 300 per hour. I have already said more than 10 times that the motorcycle does not go! I still said with the scare stuck in the body.
The first pre-season tests have been nothing positive for Aprilia since in addition to the fire on the mount of 'The Maniac', neither he nor Aleix Espargaró could count on the 2020 prototype. After the minutes of maximum stress and tension, Iannone attended calmer to the media and talked about the incident. "I was very scared because he got on the straight and the bike caught fire. I noticed a lot of heat on my feet and the oil splashed the brake lever. At that moment you get pissed off, but I think it's normal."
Normal fear in Iannone that explained the possible cause of what happened: "We tried different solutions because we want to get more horses. Romano (Albesiano, technical director of Aprilia) is a very brave person, because maybe we shouldn't have taken a risk, but he led us to find something. Let's say it went wrong on the one hand and well on the other, because it was a dangerous situation and obviously scares you, but I hope it serves to move forward. "
Photos from as.com