Kawhi highlights and generates even more controversy in the Clippers
How the Clippers are handling their star's physical problems is news again. Kawhi Leonard scored 18 points in the last quarter.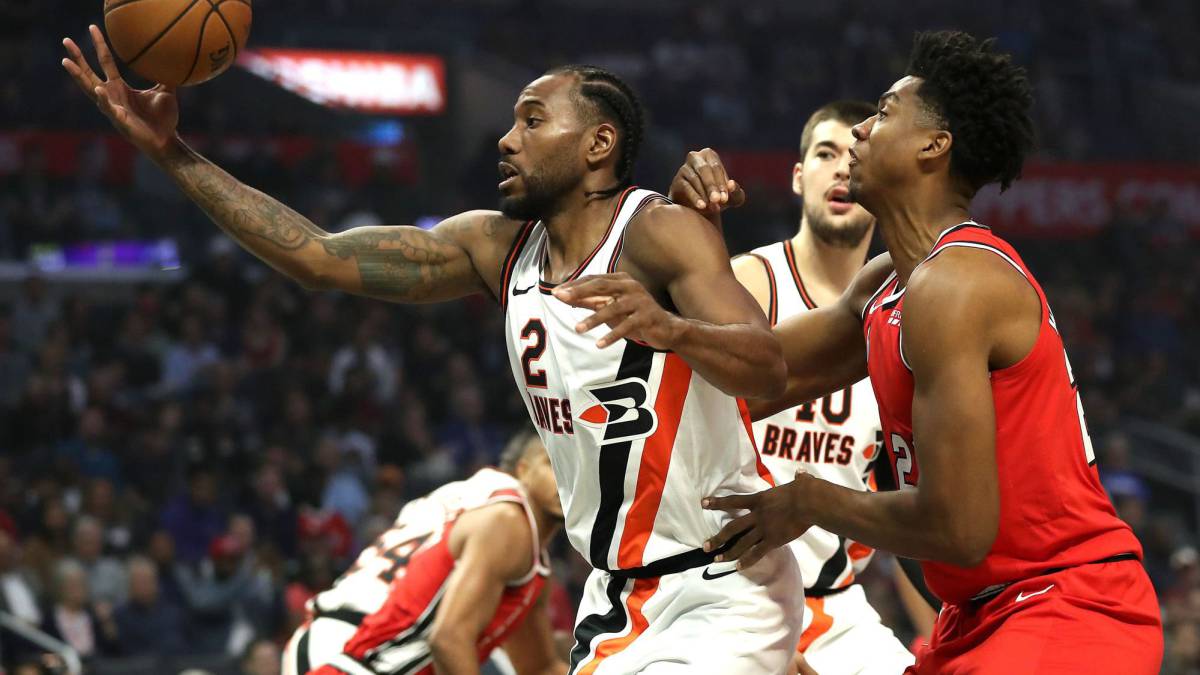 The last hours have been intense in the Clippers. Plausible defeat at home against the Bucks without Kawhi Leonard, victory against the Blazers a few hours later and with Kawhi Leonard. A lot of noise around, many edges to analyze ... and, meanwhile, with the Western Conference at stake among so many screams.
RELATED | The criticized breaks of Kawhi
'Doc 'Rivers achieved his 900th victory as head coach of the NBA. He did it by winning 107-101 to Trail Blazers that have not started as many expected in part because of the many problems they have in the inside game.
Leonard dressed as leader from the beginning. Balls to the low post for him, I hit disparate. The entrance of Lou Williams was the one that triggered the rhythm a little, also lit Damian Lillard and put some more spicy and well into the first quarter. It was the forward Kent Bazemore who, with eight points and one assist, made the opponents of Oregon not on the scoreboard. The problem for them is that the attacks they formulated were little worked, very improvised, which lowered both the scoring concert and the options of sticking to their rival and damaging him; They survived by individual quality.
In the resumption of the meeting began to sound the name of Ivica Zubac, the Croatian pivot who is increasingly safer. He would finish with 15 points and 13 rebounds, but it was in those minutes that he was most seen: satisfactory continuations, climbed towards the hoop to find the rebound and hit the board. He was joined by CJ McCollum, who put on his boots in a third period in which he was able to score 14 points, and the critic Hassan Whiteside: that was the moment of the Trail Blazers, they had completely turned around a match that There it was already in his lap.
Rivers had to resort to Leonard, who scored 18 points in the last period to finish 27, to celebrate something. The current MVP of the Finals came out quickly and finished the game. Not only, but almost. It came from the mistake and hit when it should, is what great players have. Anfernee Simons again showed himself as a very safe player in the important moments, but could not with the power of Leonard, the awakening of Harrell and the quality of Williams. After getting back ahead in the absence of three minutes, it was a tripla of the latter in the face of Mario Hezonja half a minute from the end that put the stamp on the letter: and the recipient was the NBA ...
Photos from as.com