Annoyed at not entering the last two lists, Alba's injury opens the door for eleven. In the club there is no guarantee that the signing will result, but its potential is trusted.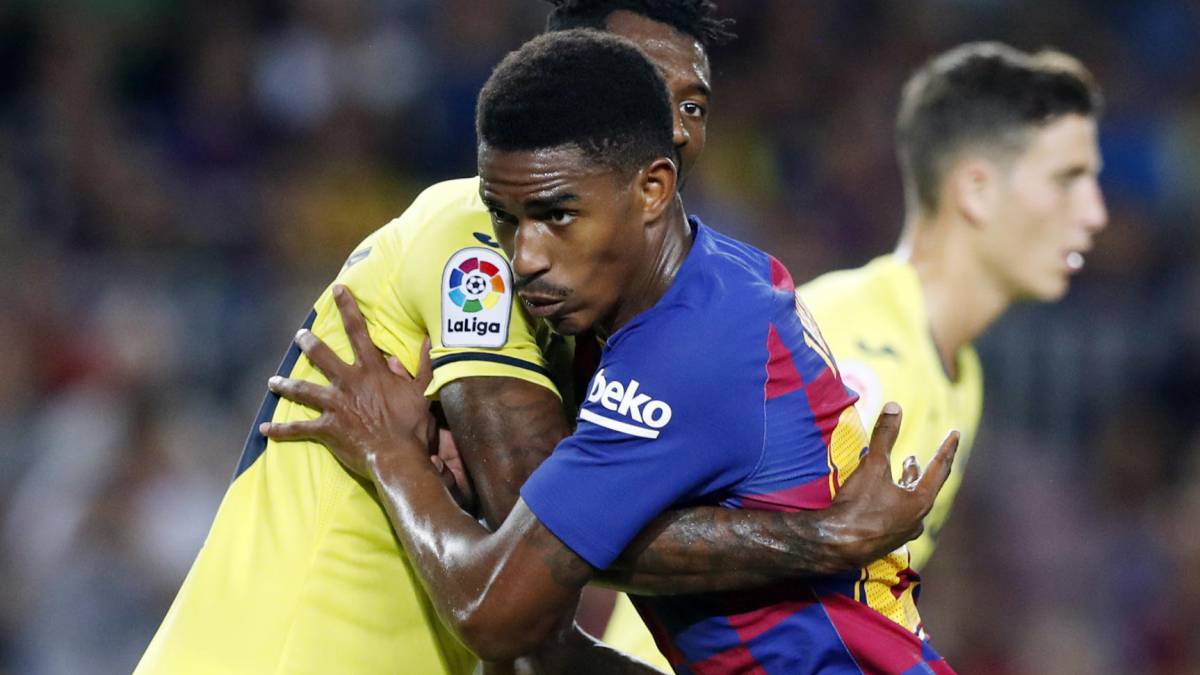 The image of Junior upset when Jon Aspiazu announced to him on the turf of the Ciutat de Valencia that it would be the discard of the list of 19, skillfully picked up by The Day After, they spoke of a player disgusted but, above all, upset. His conversations with Todibo and Ansu; and then with Sergio León, former partner in Betis and today in Levante, they denoted a disappointed player, without explanations to understand the coach's decision. Valverde again left him off the list against the Slavia in Prague and wanted to explain it naturally. Once Alba in the team, in the list of 18 players only puts one side. Sergi Roberto is a wild card that can cover eventualities in both bands. Junior, closed left, no.
Alba's injury, however, opens a new scenario for the Dominican raised in Malaga, who will surprise play against Celta. In the distance, it seems that Junior is in a hurry to prove that he is a useful player for Barça. Joined at the beginning of August for 18 million plus 12 in variables (those 12 million will only go to the coffers of Betis in the event that he plays a significant number of games with the first Barca team) after Barça verified that the signing Alaba was again impossible, Junior had an abrupt landing. He played a friendly against Naples in Miami almost without knowing the name of his teammates and suffered from the beautiful in a game in which Umtiti and Todibo did not help him too much ... But worse was his first day as a starter in LaLiga. He had an unfortunate start in Granada (he fell on the 1-0 play after Puertas won a jump to Lenglet) and was substituted for the break. Valverde, however, had done nothing but protect him that day from Los Cármenes. He kept his faith and played the ninety minutes against Villarreal and against Getafe. In that game he scored his first goal with Barça.
Alba's return penalized him, but what hurt Junior the most is that Valverde would rather play a game with Semedo than a changed band instead of using him. What you cannot avoid is that among the technicians there are certain doubts about your defensive performance. In part, they also exist in the club, which considers that its process has to be gradual and that it is not easy to play at Barça. To do it regularly, Junior has to improve his defensive performance. There is no synchronization between the times that the club considers and those that Junior has. In Barça they believe that they have signed a player at a fair market price and that they can take time in their progression. Junior, however, is in a hurry.
Photos from as.com