Joselu: "There is no bite with Lucas"
The striker, protagonist with two goals of the victory of Alavés against Eibar: "Everything we have is very healthy, we are glad one of what the other does."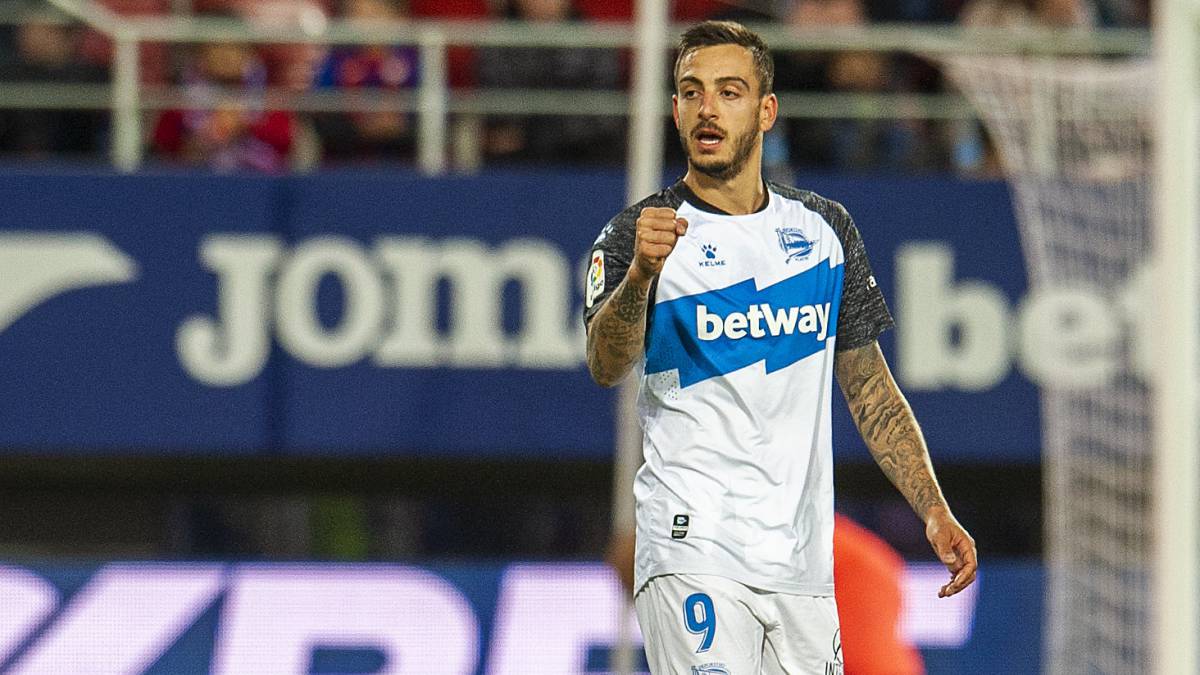 The Alavés broke several negative streaks with Sunday's 0-2 against Eibar. The Vitorian team had not won any victory so far away from Vitoria. The most he had done was to tie Getafe to 1. The three points, therefore, were already an achievement. Also, every time he played a derby, he lost it. It happened in San Mamés (2-0), San Sebastián (3-0) and Pamplona (4-2) .
It was 73 minutes when Asier Garitano decided to move his chips and sit Lucas Pérez. It was when Galician Joselu Mato also entered the field. In the 85th minute he made the 0-1 and in the 91st, the final 0-2. The tip was clear about the explanation of the victory: "We knew how to materialize the chances and that is why we could win," he said.
A Lucas did not like the substitution because he could not beat his mark of scoring eight goals in as many consecutive shocks. He had seven of seven, a brand he already did in his day at Deportivo de la Coruña. The truth is that he had almost 80 minutes to try to overcome that record and barely finished the door. The gesture on reaching the bench was not very successful after all.
Joselu maintains a magnificent relationship with Lucas although the first is from Celta to death and the second, from Depor. "Lucas and I are very good friends and there is no nibble or anything like that between us. Quite the opposite. Everything we have is very healthy, we are glad one of what the other does because here the important thing is the team and score points To do it in Eibar was a great joy, "he said.
Mato added his sixth goal this season. Between the two points, they have 13. The team accumulates 16 (apart from them, they have marked Magallán, Laguardia and Pina) in total. "The numbers for the strikers are important, the success of the top people is always told by the goals but we do many more things in this Alavés," said Joselu.
Saturday comes a new day and this is not just because Real Madrid arrives at Mendizorroza on Saturday at 1pm. Last year they won 1-0 with a goal from Manu García in the time of discount. "You have to work triple to do things right against Real Madrid because they are very good, but at home we are doing things well and it is clear that to play games like this you do not need a special motivation, you arrive alone," he said the scorer of Ipurua.
Photos from as.com