João Félix already plays ball
The Portuguese, like Vrsaljko, advances in the recovery of his injury. The forward is expected in Granada.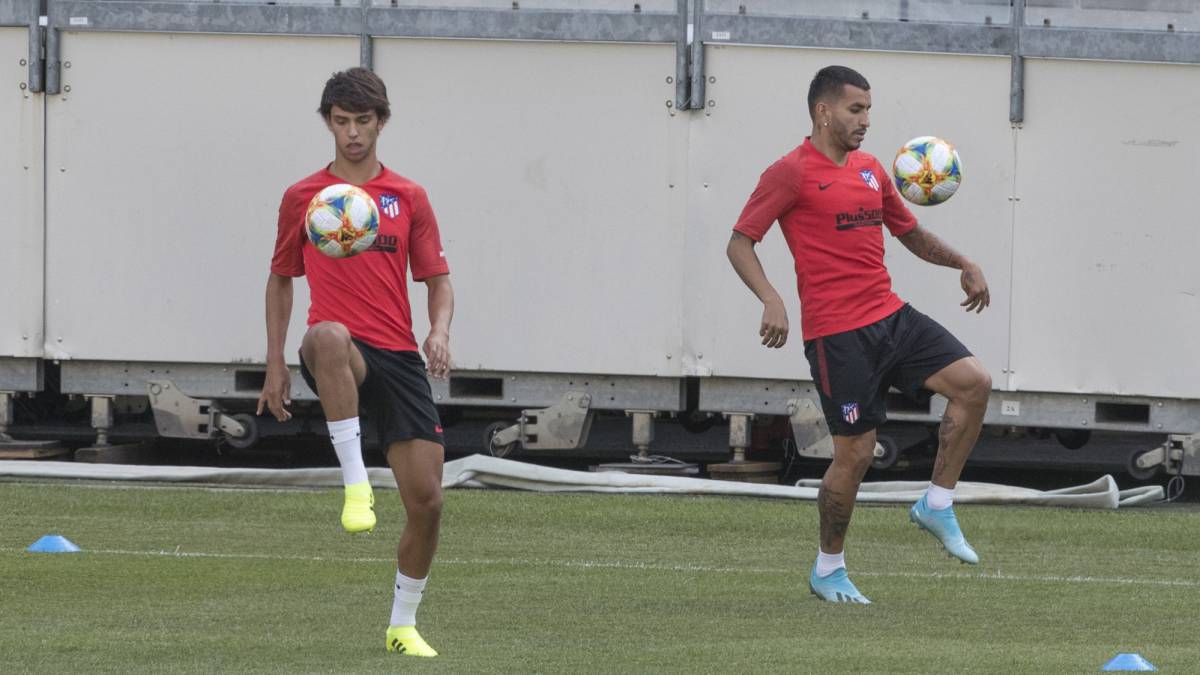 Atlético closed the first week of the break with a smooth training session in which Simeone had a large group of youth players. However, the greatest novelty was outside that block: Vrsaljko and João Félix exercised with the ball. Both are advancing at a good pace in the recovery of their injuries and even the Portuguese is already waiting for Granada.
The Croatian joined the Atleti discipline this week to finish rehabilitating himself from the serious knee injury that has left him unplayed for the past nine months. After doing gym work, this Friday has been seen on the grass and with the ball. The player has a record with the rojiblancos, so when he is one hundred percent the Cholo will be able to pull the runner-up of the world.
The rest of the first team soccer players, that is, Koke, Hermoso, Llorente, Vitolo, Correa, Herrera, Saponjic and Savic, this one already integrated into the group after overcoming his muscular injury, joined the B squad (Riquelme , Carro, Manu Sánchez, Cedric ...) after working first in the gym and then on the grass. Goalkeepers Adam, Iturbe and Diego Conde also exercised in the green. Those who were not were Diego Costa, suffering from a cervical hernia, and Giménez, who will be the next to return from his muscular ailment.
Photos from as.com