Jarry extends his severe crisis
The 36-year-old German shone with the right and in just one hour and 10 minutes dispatched the Chilean, who could not win any set in the Davis Cup singles.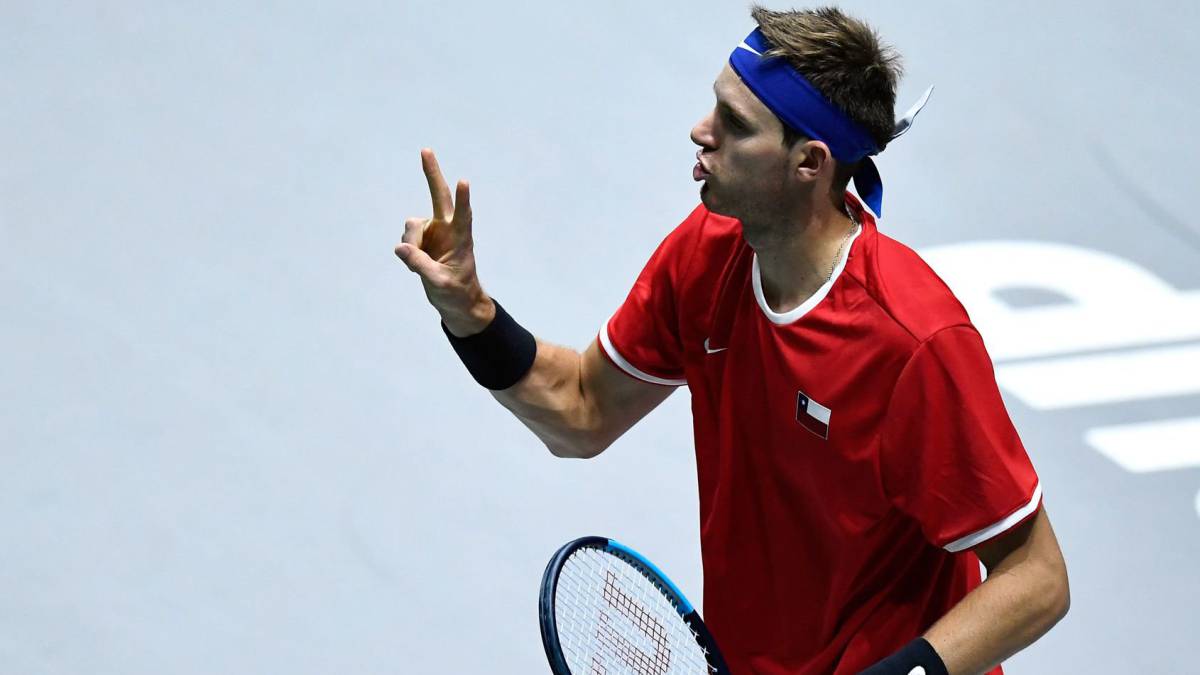 Philipp Kohlschreiber's hierarchy dominated Nicolás Jarry from start to finish in court 2 of the Magic Box in Madrid. In just one hour and 10 minutes, the experienced German player beat the two of Chile by 6-4 and 6-3, to give the first point to the Europeans and consummate the elimination of Nicolás Massú's team.
The task was titanic. Chile had to win the series 3-0, without losing sets and, also, looking sideways at the results of other groups. As if that were not enough, just with a victory for that scoreboard, the nationals had to compare their percentage of games won with Belgium, so winning tightly was not an option, all because of the overwhelming defeat against Argentina in the debut.
But for that, Jarry had to be blunt in front of Kohlschreiber, and the truth is that he could not feel comfortable despite improving his level regarding the duel with Guido Pella. The German dominated with the drive to 'Nico', putting him in a defensive position on many occasions, a situation that bothered the Chilean too much.
In the first set, the serve held Jarry, but as against Argentina, he gave it up in the tenth game, giving the partial to Germany and consummating the national elimination.
The second manga was for the honor for Chile. In the eighth game, a tremendous return of the German gave him the break and then take out and close the German classification to the quarterfinals.
In terms of statistics, Jarry connected nine aces, had a 66 percent effectiveness, earning 72% of the points with the first service and 50% with the second. The problem was in the return: just won six of 46 points.
With this the national team will finish Group C last and will now seek the triumph of honor in the second match, where Cristian Garin will meet Jan-Lennard Struff.
Photos from as.com