Iturralde, on the possible penalty: "The VAR should have advised to be seen"
The arbitrary analyst of Carrusel Deportivo believes that there can be no simulation of Aleix Vidal "because there is contact." He also ruled on Ramos' penalty to Joselu.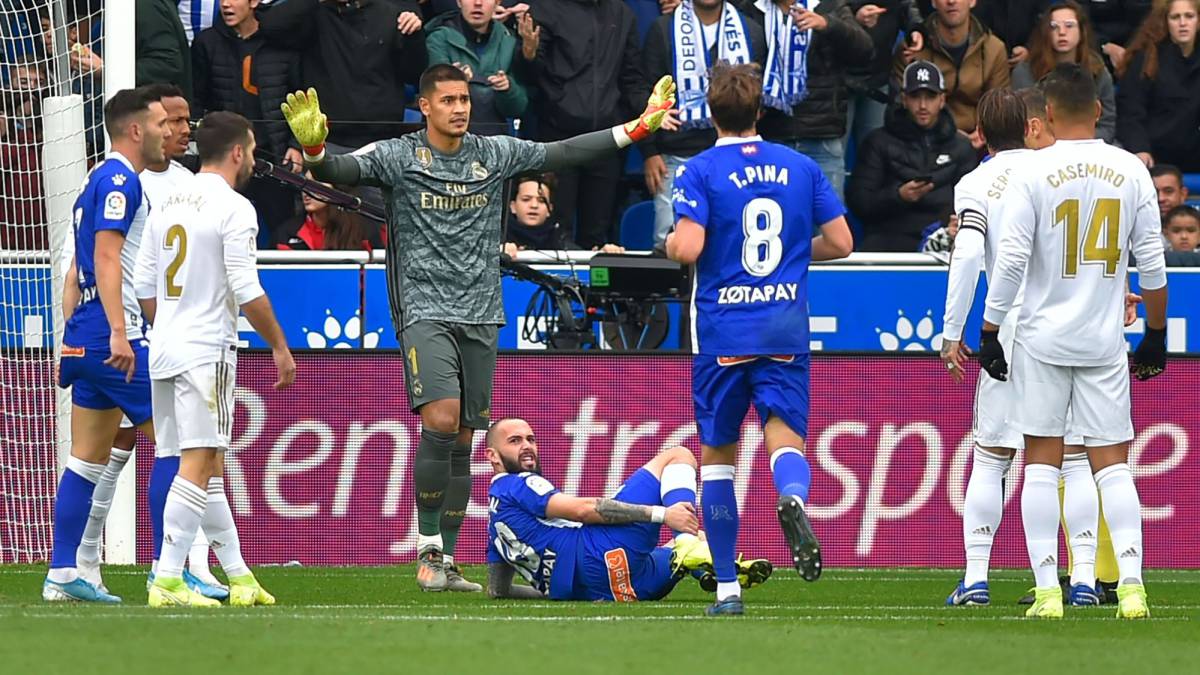 The Alavés - Real Madrid was not without controversy. Guillermo Cuadra Fernández, the main referee of the match, decided not to point out a penalty from Militao to Aleix Vidal in the seventh minute and also admonished the babazorro player by simulation. The Balearic collegiate understood that there was no contact in an action in which the Catalan extreme first dribbled Ramos and subsequently fell to the ground after a lace with Éder Militao. A somewhat controversial decision explained by Iturralde González, arbitral analyst at Carrusel Deportivo.
"Simulation can not be because he touches it. The referees do not admonish when there is a small contact even if they know that it has been thrown away," explained the Basque, "By warning it is understood that he has not seen that contact, but he will be doubly portrayed because He has not seen it and because the Competition Committee is going to take that card away (from Aleix Vidal ".
Likewise, the ex-referee understood that the VAR should have entered that play, today in charge of the jienense Munuera Montero. "The VAR says that there is not enough contact to ask for a penalty. If I am Munuera Montero, I say" there is contact, if you want, come and see it, "said the arbitration analyst at Carrusel.
Modric Hand
The second half also had its dose of controversy. Ten minutes after passing through changing rooms, Cuadra Fernández did not point out a possible Modric hand inside the area that Alavés players protested angrily: the ball hit the Croatian's hand after a previous rebound in his thigh. For Iturralde, "it was a hand, but not a penalty."
Ramos Penalty on Joselu
The arbitrary analyst of Carrusel Deportivo also ruled on the penalty committed by Sergio Ramos on Joselu, understanding that the referee was right in this action. The sequence is as follows: Joselu receives in the area, tries to find the shot and Ramos, after winning the position, hits him with his arm in the face and knocks down the Galician striker. "It's a penalty. It's a reckless knowing that it's in the area, knowing that all of your arms are being stung in the center of the field," he said.
Photos from as.com