Bautista, Feliciano López and Bruguera praised Nadal, who has a record of 29 consecutive victories in Davis singles and won eight games in Madrid in six days.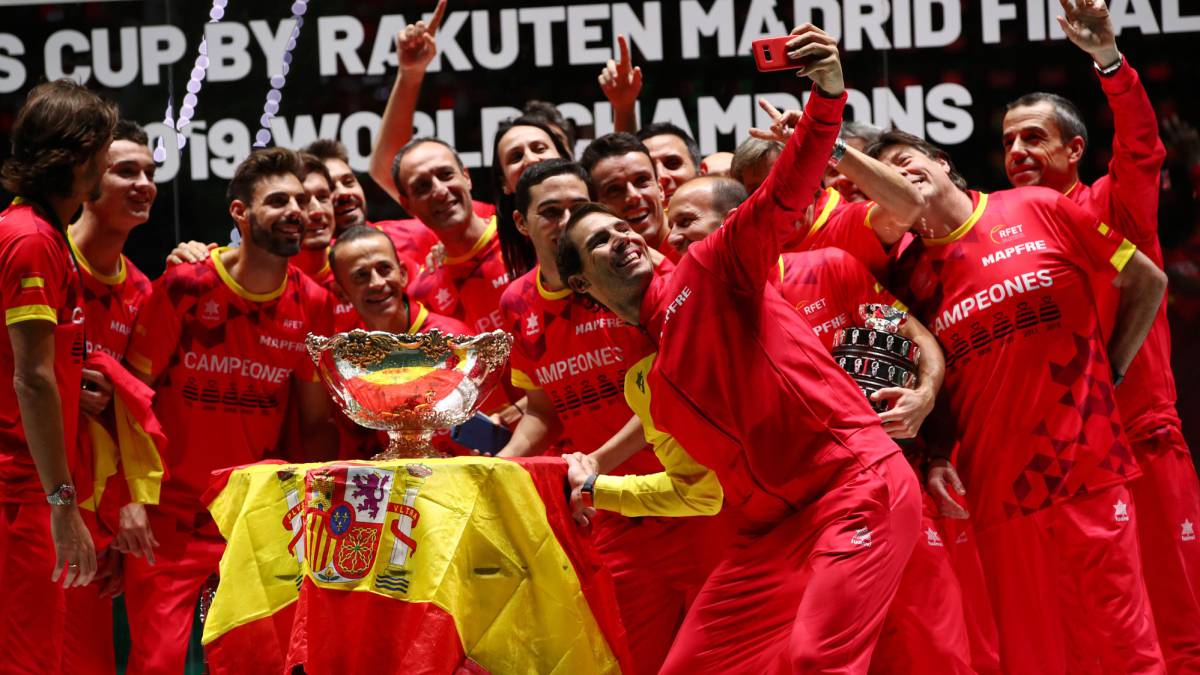 After celebrating the victory in the Davis Cup final on the track, the Spanish team attended the media with emotions still in full swing. Most of the questions were for Nadal and Bautista, although Feliciano López and the captain, Sergi Bruguera, also intervened. These last three put the great protagonist of the new final phase of Piqué through the clouds, a Nadal who received the compliments almost undeterred, but with feeling inside. "He is a superhero," Feliciano said when asked what he thought of the Balearic and what he had done.
"Nadal is the MVP for what he has done playing singles and doubles almost every day. It is difficult to describe Rafa with words. He is a great person and an extraordinary tennis player," continued Toledo. Bautista also called world number one "MVP": and "superhero": "We made an incredible effort, especially Rafa."
Bruguera had very good words for Nadal: "We have a very compact team. Having Nadal is the best thing that can happen to you. It's one of the biggest differences." Although he also highlighted Bautista a lot and pondered the rest of the group: "I don't know if there will be someone capable of doing Roberto's. We have overcome things like Carreño's contracture, which he endured from the first set. Marcel played with the very damaged cervicals and I could not put him, and Feliciano responded in singles and doubles. It is very difficult to have such a strong team mentally. "
Photos from as.com