"Marquez is Rossi's great heir. He looked at him, copied and improved"
Marco Lucchinelli says it would have been much better if Valentino had retired earlier and defends the arrival of Álex Márquez to Repsol Honda.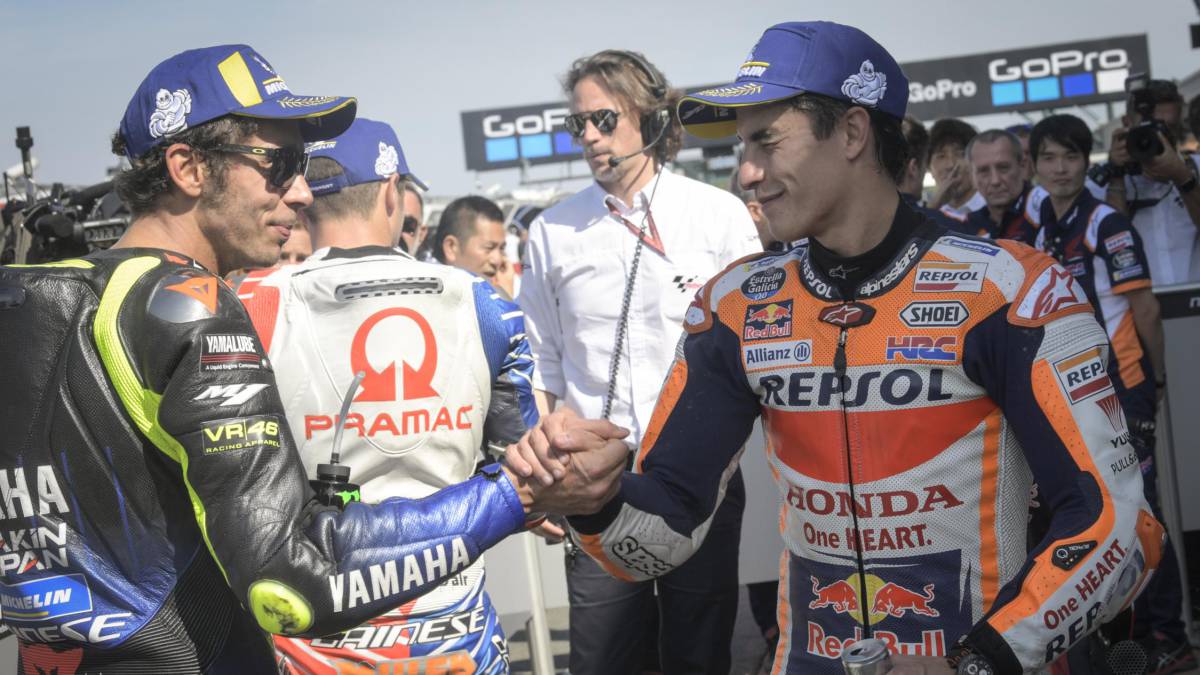 Despite the fact that the MotoGP 2020 World Cup has not yet started, the rumor mill at the MotoGP World Cup is more vehement than ever. Because next year, several relevant figures of the championship, such as Valentino Rossi, finalize their contract with their current teams.
Asked about the future of his compatriot during the delivery of the 2019 Suzuki awards at the Adria International Raceway, Marco Lucchinelli has assured that it would have been much better if 'Il Doctore' had taken, a couple of years ago, the same decision he has executed Jorge Lorenzo this season after verifying his multiple problems to be competitive on the back of RC213V.
"It would have been much better if Vale had retired earlier. It is true that he can compete until he is 50 and will get a seventh or eighth every race and sometimes he can make a quarter and maybe he can win a podium once a year. But the Rossi we knew was there to fight for victory every Sunday. Now, something important has changed, "said Lucchinelli.
What is it that is so important that it has changed and pushed Rossi away from fighting for victory every Sunday? The 500cc world champion in 1981 puts his name and surname: Marc Márquez. "Marc is Valentino's great heir. He looked at it, copied it and improved it. It is a pity that he is not Italian," Marco Lucchinelli said before concluding his speech defending the arrival of Álex Márquez at Respol Honda: "There are those who arrived MotoGP with much less. He won Moto2 after a long career in the category, why couldn't he go up? "
Photos from as.com