"There is no magic formula for all parties"
Silla's coach analyzed the match against Mallorca and the possible changes that may affect his eleven starter.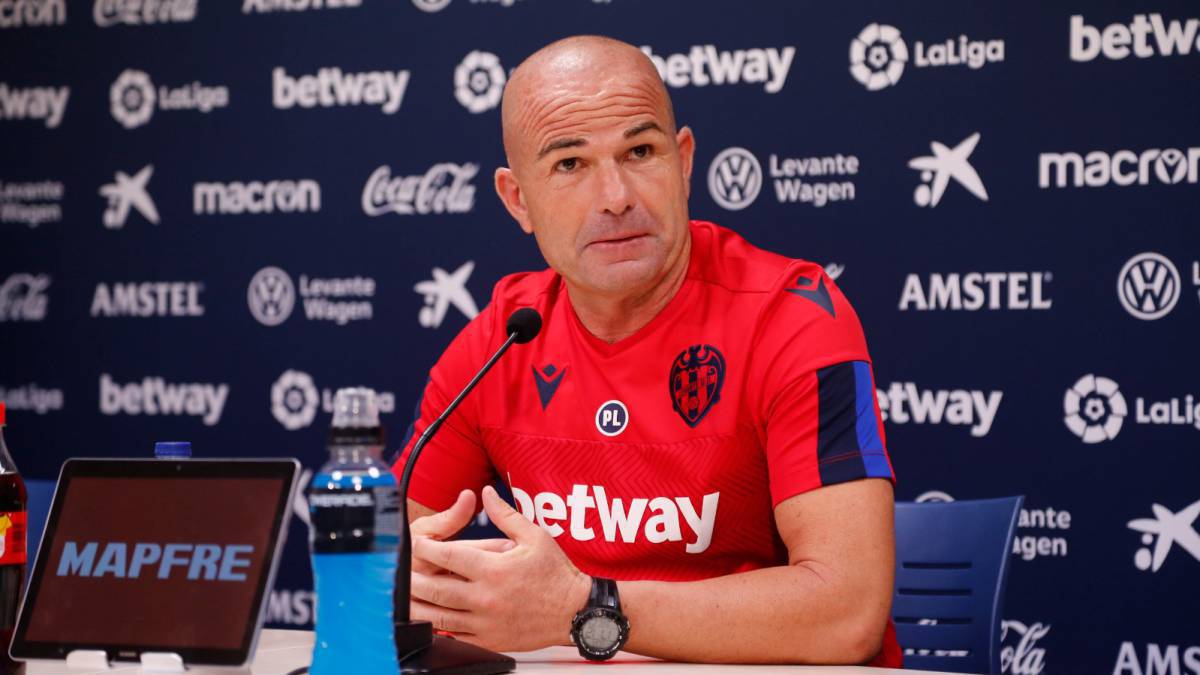 Renovation: "Yes, we are very happy as I said in the club interview. I am excited and at the same time with a lot of responsibility for handling people's feelings and emotions. That is a responsibility, among others. And now we are with the mind putting on tomorrow's game
Mallorca: "No, in this league that data in a match is useless. Over a season, evidently you can look for causes. They have made good games away from home. Most games have played with more possession than the rival, even in Mestalla. He likes to have the ball, they have a base that has been from 2nd B and they believe in what they do. "
Back to the Ciutat: "We already want to return to the Ciutat, the truth is that. The last one was Barça day and we left good feelings. We want to give good feelings at home and we really want to make a good game and that people us of that plus ".
Once: "It is true that Melero drags some discomfort in the ischium and both Bardhi and Nilola arrived yesterday afternoon and that is why we have tomorrow's activation and then we will decide" .
Winter market: "At the moment, today, I think it will not be necessary. Today. Then you already know that things can happen. But if you ask me today I am convinced that we do not need anything ".
Toño and Rochina: "Yes, they have trained both well and are perfect. Another thing is the pace of competition."
Tobacco: "Let's see, I have not read the part but it is left open because you do not know how it can be given. The three or four weeks no one takes them away."
Solutions in defense: "We have to look for solutions. We have three plants and then we have the boys of B, both Eliseo and Gonzalo who are very prepared."
Melilla: "There is time, but what I can tell you is that the Cup excites us. This format excites everyone and we have the illusion."
Vicente Moreno: "I am not very objective anyway because we are friends and from nearby towns. He is a great coach. He has prepared himself and he has trained and the results are there. What he has done with Mallorca is within reach of very few and their hand is seen in their teams and they believe in what the coach conveys ".
Selection: "The truth is that I do not have an opinion formed because I do not have the information. What I can tell you is that I am glad that Luis Enrique can retrain, anywhere, because it means that the illusion and desire has returned ".
Renewal debt: "We are happy, satisfied and excited. Congratulations many. I am also not to convey excessive euphoria, when there is good news, or when things go wrong either. I am not a person of extremes and I try to maintain balance. We are in full competition, we play a lot and my head goes to the competition and tomorrow's game ".
Direct rival: "We, as we already know what LaLiga is, and we have shown that we can win or lose against anyone. We focus and put the effort into ourselves, in being well and trying to make a complete match and thus you will have more chances of to win. We cannot keep the victory of Barça or the bad results. If we go only to the results we can get dizzy and the way is to focus on the work ".
Formula: "We work on what we consider to be best. I don't think there is a magic formula for all parties. Sometimes it's not just the system but the nuances. We try to find what is best for each game."
Aitor: "I think we are all very happy that Aitor renews and is with us for a long time. He has earned it, he already knew it and whenever players give good performance it is beneficial for everyone."
Las Mallorca: I think that for both of us it is something we had assumed. When you have to play Friday and there is competition of selections you have to live with these
System: "When you type in a drawing, sometimes working different drawings gives you the possibility that the team is prepared to play something else. And it is one more argument when I give. In this case what we try is to give more solutions ".
Photos from as.com