"There is always a complaint, the Classic should have been played"
"La Real and Atlético are teams that played for Griezmann. In Barça you don't play for him because of the level there is and he has to look for his space and little by little he is finding it," Piqué said in "The Partidazo" of COPE .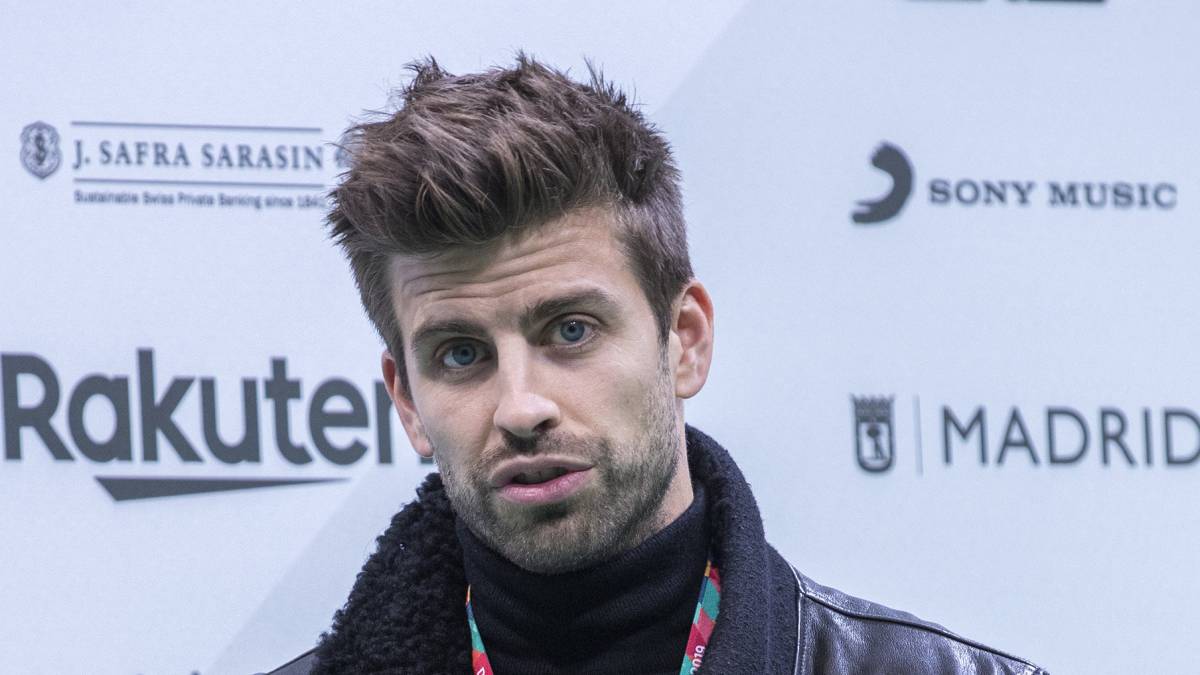 Gerard Piqué went through the microphones of "El Partidazo" of Cope to review the news of Barcelona and the start of the new Davis Cup.
Less rest than Madrid than Barcelona
They will have more for the next game. There is always some kind of complaint. The calendar is what it is. The game had to have been played the day it had to be played. If it had been the other way around, Barça would have complained (for having less rest). The players are used to playing games two or three days apart. At Barça-Madrid, you look at everything with lupa
Advantage
I don't know the hours. Yes, it affects but I also like to play at night rather than day. Everyone has their ritual. Surely if we look at other times we have had less rest than Madrid. We did not propose to postpone the game. This started with Thebes who proposed to play in Madrid and from there we played on December 18. We do not complain
Play on 26-O
Nothing would have happened the day we had to play. At one specific point there were people who rebelled against the police, but nothing happened at the Camp Nou and I am convinced that nothing will happen.
Cards
Pure chance. If you analyze they are protests. In Granada he had nothing yellow. Last year it was said that I started well because I had three. The defender will always carry more cards than another field line
Team Game
The team has not just played at the level. It is not the first time that you play well in Can Barça. We don't have to get so nervous.
Valverde
Mister is the first to appear on all covers.
Barcelona
I talked to Valverde. My main focus is Barcelona, but I will try to approach Davis.
When Messi wins the picture is Messi and when he loses it is Valverde
When the disconnected match ends. On Twitter I find out something. The master tries to implant his ideas and sometimes it works out well and sometimes not so well.
Griezmann
La Real and Atlético are teams that played for him. In Barça you don't play for him because of the level there is and he has to look for his space and little by little he is finding it. Talent and quality has
Renewal of Messi
It's something of Leo and the club and is not in danger.
Rakitic
If I put myself in his skin I understand that he is frustrated. When you don't play it is difficult. Every day you are on trial and you have to prove that you are better than the other
Selection
I always try to do what I want and the day I don't feel like playing football I will quit. I don't try to link to anything. At that moment I decided that I had finished a cycle.
Doubt if you feel the Selection
I spent two years with people whistling and I could have left the first day. They are fashions. One whistles and another follows. Surveys are done that people consumed and I didn't get tired. It is part of the game and the show. I decided to leave when I played. He had given everything. At 31 I was not happy to be summoned a whole week in Las Rozas.
Olympic Games
A lot remains. It may be because the law says so and I don't want to close any doors. I do not want to pronounce. In the end there is a coach who makes a call and even if it was one of my illusions I would not show it in public. And if that were the case, I would talk to him and show him.
Wedding Bouquet
He did not invite me. It didn't bother me. But nothing happens either. I was not in the National Team. I'm not aware if he invited me. My aspiration in life is not to go to one or the other's weddings. I have invited Davis. I have no resentment. I am very expensive. I have no anger or envy. Everyone thinks as he can.
Couple with Ramos
There was a time that cost more, but in the end it ended up getting along. When I said goodbye in Russia and made a speech, I got excited because I felt I was a big family. I felt happy
Contract cut by Neymar
It's something inside the club and was raised to help the club and whoever it was and how it is inside.
Arbeloa
I don't have your phone, but I have no problem. Just as I have commented, they have also made comments about me.
Florentino Phone
Many years ago. It was a message. A detail.
Liadas
Kevin Roldán's was good. He had it saved.
Mbappé or Neymar
The two are great players. They can play in any club in the world.
Nothing or Federer
Rafa.
Cruyff or Guardiola
Cruyff had little and Guardiola was instrumental in my career. Cruyff with the Catalan team told us to shoot at goal.
Champions or World
The feeling of the first Champions is a lot. The World Cup is the only one that Spain has won and the sensations are brutal.
Messi or Maradona
You can discuss who has more talent.
Morinho or Klopp
I like both of them. Klopp works and does things with his team. As a person, Mourinho liked me. In the era of rivalry between both clubs and then when he left Madrid we talked.
Critiques of Piqué
This process has made me a more insensitive person. Everyone thinks what he wants and doesn't know me. I care more about my parents' opinion
1 October
That day was hard and in Catalonia some events happened that hurt me a lot and I transmitted it in a mixed area. After I went to the National Team, they took me Mr. and Sergio Rampos and told me to go out in a press conference to apologize and I told them that if I left it was to express myself in my own way. I made a wheel expressing what I believed.
Pitos
They have passed because they stop talking in the media and people relax. When the call came out and I went to Las Rozas I didn't stop because the first question was if they were going to whistle me.
Policy
Footballers are normal citizens. We have our tastes and obviously we can say. They would have to respect all opinions.
Saudi Arabia
It is a complicated issue. The sport is to open countries that are very closed. Here we were given the World Cup when the dictatorship ended. Surely there were opinions about why the World Cup was held. Surely in Saudi Arabia things happen that we put our hands to the head. I disagree with what most people think and barriers must be broken. You have to travel to understand cultures. The women started driving a year ago. They are changing, but it has its processes. You have to put yourself in the shoes of others. I think that we must act more than avoid.
Andorra in the Cup as a rival
If you have to put the Piqué law, I'm going to sell the club or find a solution. We can continue to live.
Travel
Last year I traveled more than ever and this year I am equally involved. Everything will return to its site (in Barcelona) and we will continue to win.
Press
We football players have felt attacked and you have little attention. Try to make an effort to understand each other. I have no problem giving interviews and over time you choose them. The players give interviews when we feel like
Services by Davis
This is something different. I'm not afraid of anything. In life I have feared very few things. I want it to start now. It has been a very long road and that begins to roll.
Nadal's session
I understand that for Spain the options would drop a lot. Rafa has a lot of pull and the competition has to be above any player. I hope the 96 players can come.
Djokovic
He had pain in his elbow. Normally, play next week.
Spain in Davis
If I get the patriotic side I want Spain to win. No one can doubt. I've always said it and talking about the right to decide is something else. I have defended the National Team since I was 16,
Messi on the Davis
You are invited and if by calendar you can come.
The King in the Davis final
I understand that if Spain plays I can come.
WhatsApp
It was an impromptu campaign. At 100,000 or connect. I was in thousands of groups answering
Journalists in WhatsApp
groups
We took several to laugh for a while. I was half bored and we did
Madrid
In Madrid they have always put a good face on me. They have never pouted me. People ask you for photos and ask for family. I have always tried to leave the rivalry on the pitch. People recognize you as a footballer and in the field you whistle or applaud.
Trato
They treat you to you
Photos from as.com