Intercity, the first obstacle in the fetish tournament for Athletic
Now it remains to be seen if the Alicante team, belonging to the Third, can play in its Sports Center, a small field, of artificial turf and with little lighting.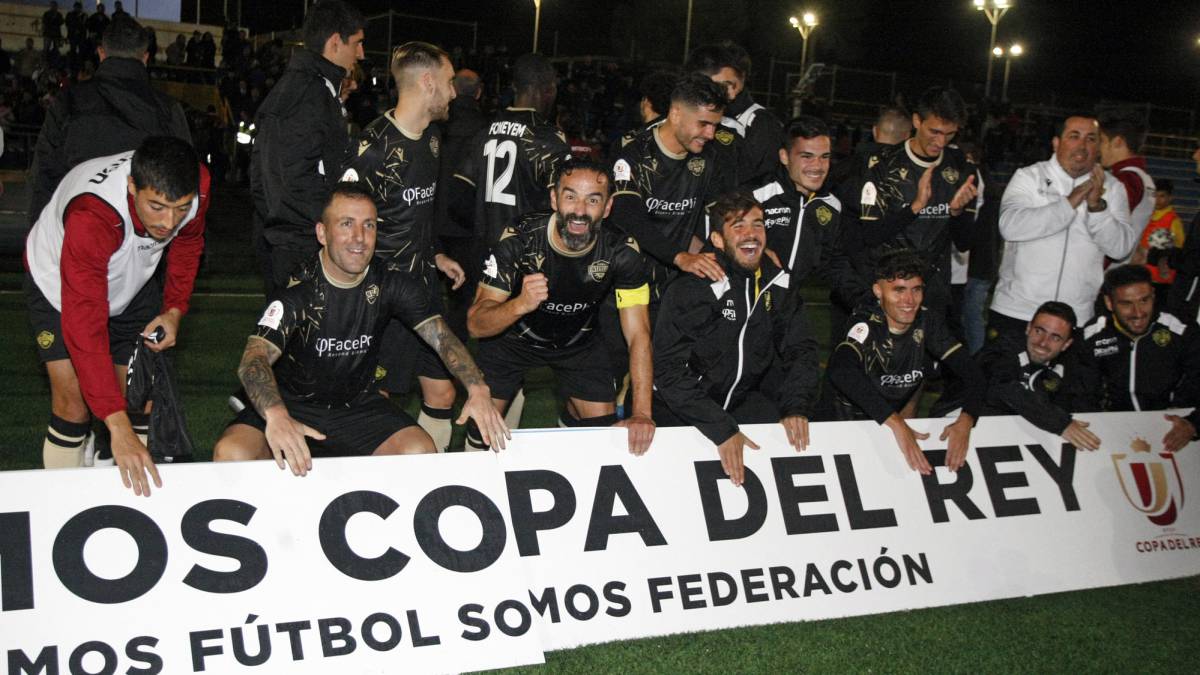 The Intercity of Alicante is Athletic's first rival in its journey through the fetish competition in Bilbao, the Copa del Rey. The draw held at the Luis Aragonés Hall of La Ciudad del Fútbol de Las Rozas has delivered a tray enemy to the Alicante team, which is being pursued in these new times with Rubiales. This has alluded to that it is the "most plural" edition of the KO tournament, with the return of the single-party format (until the semifinals), and the participation of the champions of the regional federations.
The first tie will be played between December 17, 18 and 19 in the field of the lower category team. Lions face each other with a Third Division, belonging to group VI. For the lions, it is time to play the pass in Alicante, in the town of San Juan, although Intercity did not rule out before the draw asking to play outside.
At the same time that Intercity is mediated to Eldense, the San Juan club celebrated the match against Athletic. He was the dreamed rival, the one desired by history and repercussion. In addition, there are many red and white fans in the area and it was ideal for box office. But that is the least for an Intercity that does not comply with the typical modest Third club.
In the Alicante entity things are being done well and their owners are serious since they created the club three years ago. Its owners have the Facephi company, facial recognition. They leave a year by ascent after climbing from second regional to first and last summer to Third. The idea is to put it in professional football and will not cease in the effort. This crossing against Athletic supports them to continue. He is currently second in his Group with 26 points, 6 from Alcoyano, another old cupper rival of the Biscay. Sum 7 wins, 5 draws and a single defeat in 13 days, with 21 goals in favor and only 9 against
Now it remains to be seen if Intercity can play in its Sports Center, a small field, of artificial grass and with poor lighting. The club considered requesting the Federation the possibility of changing the crossing and playing in the Primera stadium, something that seems unlikely. In the Intercity there are historical players, such as their captain Paco Peña. The side, at 41, played almost his entire career in First and Second. He is the leader of this Intercity who dreams big. His master is José Vic.
The 55 winners of this round, together with the club that is exempt, will play the second round on January 11 and 12, 2020. The RFEF will hold its draw on December 20. The final will take place on April 18,
Cup matches:
Intercity-Athletic
Sestao River-Lugo
Portugalete-Extremadura
Cartagena-Leioa
Barakaldo-Villarrubia
Amorebieta-Badajoz
Peña Azagresa-Celta
Becerril-Real Sociedad
Tolosa-Valladolid
Comillas-Villarreal
Atlético Antoniano-Betis
The Alamo-Mallorca
Andorra-Leganés
CD-Lift
The Palmar-Getafe
Gymnastic Segoviana-Elche
Tudelano-Albacete
Bergantiños-Sevilla
Castellón-Las Palmas
Coruxo-Mirandés
Lorca-Osasuna
Cacereño-Alcorcón
Linares-Girona
Jaén-Alavés
Zamora-Sporting
Socuéllamos-Zaragoza
Messenger-Tenerife
Laredo-Huesca
Logroñés-Eibar
Loyalty-Cádiz
Peña Sport-Fuenlabrada
Illueca-Deportivo de La Coruña
Tamaraceite-Almería
Tarazona-Rayo Vallecano
Hospitalet-Granada
Murcia-Racing
Escobedo-Málaga
Lleida-Espanyol
Badalona-Oviedo
Peña Deportiva-Ponferradina
Cultural Leonesa-Las Rozas
Nástic-Olot
Melilla-UCAM Murcia
UD Logroñés-Marino
Merida-La Nucía
Hercules-Recreativo
Pontevedra-Ibiza
Llagostera-Haro
Cornellá-Orihuela
San Sebastian de los Reyes-Córdoba
Rayo Majadahonda-Rácing de Ferrol
Langreo-Ebro
Unionistas-Atlético Baleares
Marbella-Guijuelo
Exento: Yeclano
Photos from as.com