History suggests that Vettel or Leclerc will leave Ferrari
If we review the five great rivalries in the history of the 'Great Circus', one of the two protagonists ended up leaving the team.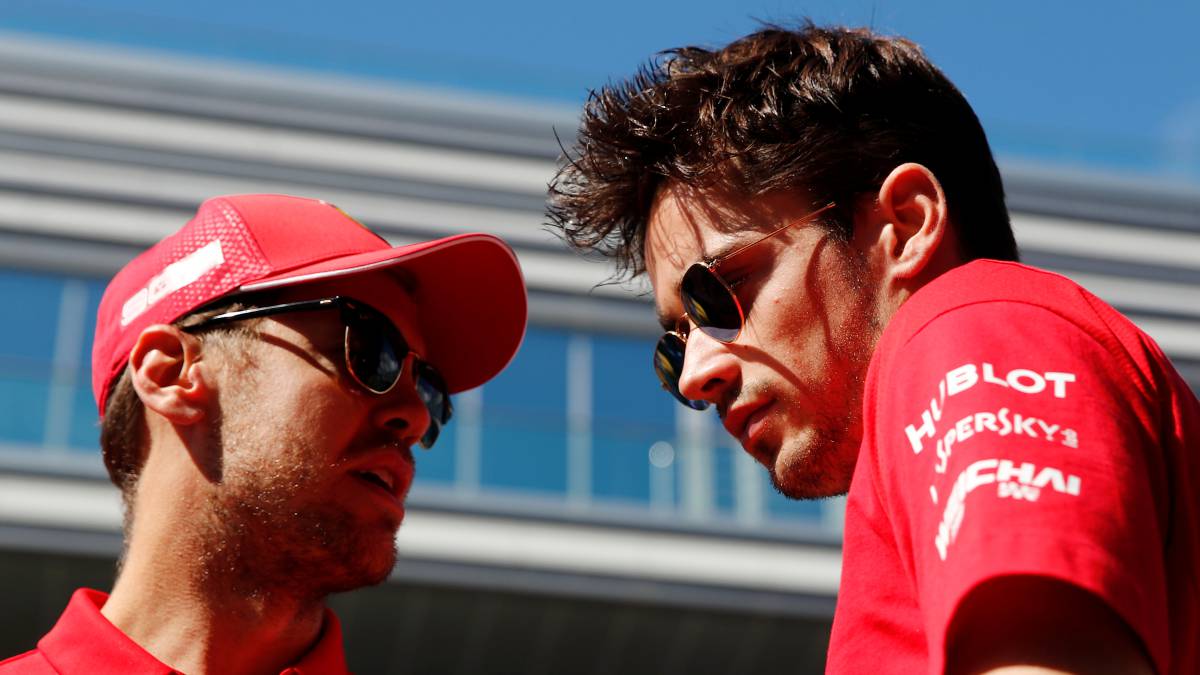 "The situation in Ferrari is getting complicated." "The rivalry between the pilots explodes." "Vettel behaves like a child whose toy is taken away." These are some of the headlines that the Italian press dedicates to Sebastian Vettel and Charles Leclerc after starring in the 2019 Brazilian Grand Prix a new controversy in the Formula 1.
World Cup
A tension that has been creeping in from Australia, when Ferrari used team orders to stop Leclerc's comeback and allow Vettel to maintain fourth position in Albert Park, which had its most controversial scenario until the Interlagos race in the Monza standings, when both protagonists even came to speak face to face to resolve the conflict of rebuffs, since the Monegasque was not required by Mattia Binotto at the meeting he scheduled in Maranello with the German days after refusing in Sochi to return the first position to Charles Leclerc, as they had agreed in the previous Russian test.
"I just wanted to hear you say that you were sorry for the team," was the brief assessment that Binotto made in the paddock of São Paulo on the performance of his drivers in the penultimate race of the season, before confirming that the distribution of blame will have place this week at Gestione Sportiva in absolute privacy with the clear objective of preventing a similar scenario from happening again next year.
However, if we review the four great rivalries that have existed in the history of the 'Great Circus', the purpose that the head of Cavallino Rampante intends to achieve seems very complicated to achieve. It's more. You could venture, taking these battles as a reference, that Sebastian Vettel or Charles Leclerc will leave the northern Italian team at the end of 2020, having more Vettel options for their older age and finalizing contract with the Italians next year.
McLaren Honda 1989: Alain Prost and Ayrton Senna. The following year, Prost signs for Ferrari and Gerhard Berger replaces the Frenchman in the Woking team. McLaren 2007: Fernando Alonso and Lewis Hamilton. The following year, Alonso signs for Renault and Heikki Kovalainen replaces the Spaniard in southeastern Britain. Red Bull 2013: Sebastian Vettel and Mark Webber. Webber retires this year and Daniel Ricciardo exchanges Faenza for Milton Keynes to relieve the Australian in the energy team. Mercedes 2016: Lewis Hamilton and Nico Rosberg. Rosberg hangs the gloves this year after winning the Formula 1 World Cup and Valtteri Bottas supplies the German in the silver arrows.
Photos from as.com