Héctor Herrera makes his way
The Mexican returned to complete an Atlético match and gave great assistance to Lodi. A gap is made in the Simeone schemes.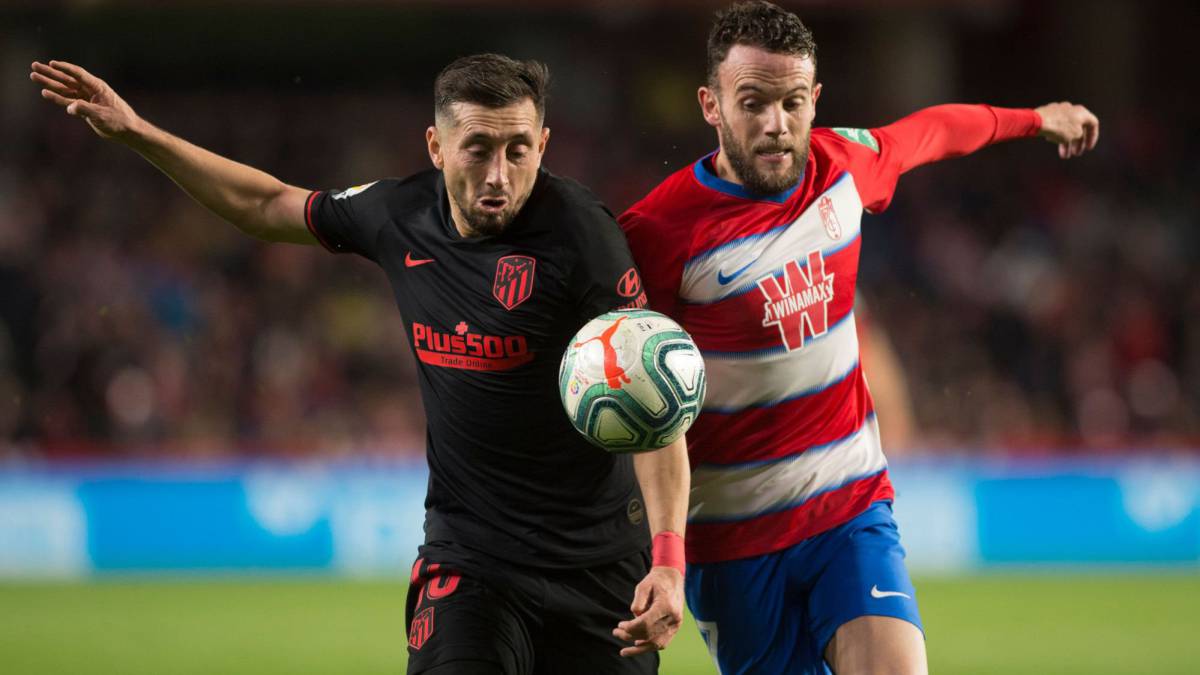 Atlético returned from a away game without victory. However, the script of the match was different from several previous punctures, since the rojiblanco team did look for the goal from the start. With a higher pressure he enjoyed several occasions in the first half and came forward through Lodi, but saw Germán tie at the exit of a corner shortly after.
One of the key factors in that high pressure was a Hector Herrera who seems increasingly integrated. The Mexican assisted Lodi in a play where he combined with Vitolo in the middle and put a ball between the lines with his left leg to leave the Brazilian hand in hand with Rui Silva. A fantastic pass to add his first assistance as a rojiblanco player. His only mole came in the action of the goal of Granada, where Germán beat him in the jump to get the local tie.
With Saul and Thomas sanctioned, Herrera returned to eleven as he had before Espanyol, completing two straight games for the first time in the course. On this occasion he began accompanied by Marcos Llorente, who closed the midfield in a more retracted position while the Mexican put the arrival to the rival area. Herrera finished the game with 60 completed passes of 66 attempts (90.1% of success) to which he added 13 recoveries, the one that most of the whole game by far (the next was Koke with 9). In addition, 44 of its correct shipments arrived in the opposite field.
Clear increase in its prominence
The 29-year-old midfielder has participated in the last seven games of Atlético and has started four times, against Bayer Leverkusen in the Wanda Metropolitano and against Alavés, Espanyol and Granada in La Liga. A player who brings character and strength in the middle, something that was lost notably with the goodbye of Gabi. An increase in the role of Herrera after starting the season without practically minutes after signing from Porto at the end of his contract with the Portuguese, where he was the captain.
The Mexican did not participate in the first four league days and his great premiere came in Champions against Juventus. Herrera left from the bench in the 76th minute with the result 1-2 against, but managed to make the draw on the edge of the discount with an extraordinary header changing the corner taken by Trippier. Since then it has been gaining a space in the Simeone schemes with work in training. Atlético has two top-level clashes against Juventus and Barcelona, and it would no longer be strange to see Herrera as an element to balance the environment. The Mexican is one of the signings that is growing the most with the passing of the matches.
Photos from as.com