Hazard offers help to Real Madrid to bring Mbappé
The Belgian, in 'Le Parisien', defends Benzema: "It is not normal for him not to be called for the national team"; and states that he would not give the Golden Ball to Messi.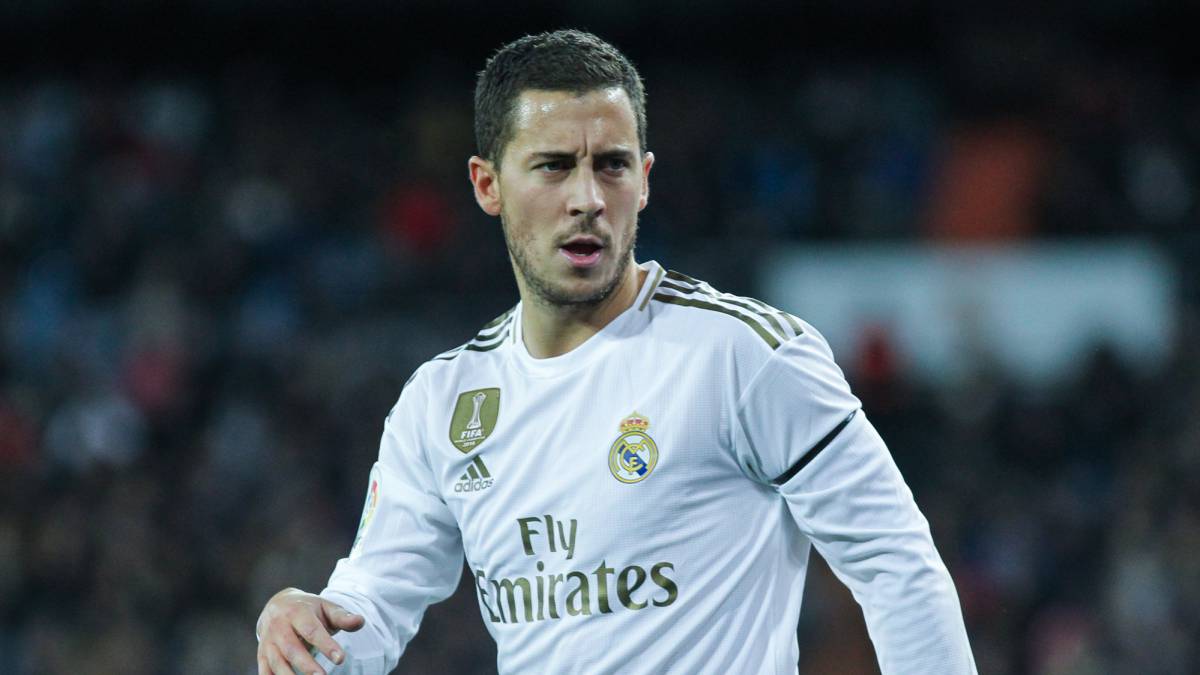 Do you still want to face PSG after 3-0 in Paris?
We lost there, it is time for revenge. Above all, we want to qualify as quickly as possible, which we will achieve if we beat the PSG. Losing here always hurts, no matter if it's in Paris or against Mallorca. Now it is not that we are in the Champions League final. But that defeat affects your ego.
Is it true that the PSG tried last summer to sign him?
I've never wanted to return to France. It is not that I do not like the PSG, we talk about a superclub and its fans are among the best in the world, but it does not fit the plan that I have established for my career.
What do you think about Mbappé?
In a few years he will be the best player in the world. He has a great talent. If he continues like this, Kylian will be one of the best players in history. A soccer player always dreams of playing with the best and if tomorrow I can help bring him to Real Madrid, I will try, although I don't think anyone asks me for an opinion.
Do you see the PSG as a real candidate to lift this Champions League?
The PSG has been a credible competitor in recent years. Although I have never played for them, they still seem like one of my favorites. But we want to win our fourteenth European Cup before the PSG wins its first. They have been saying for a few years that it was going to be good every time and that they were going to win it. I hope they keep telling me how long I have left, because I want to win all the Champions!
He has received criticism for excess weight ...
And the people were right (smile). I came from three weeks of vacations where I had relaxed. I always do it in summer. I also knew that that would cost me more criticism in Real Madrid than in Chelsea.
It cost 100 million euros. Does that mean pressure?
I know it cost a lot of money, but those millions are handled between clubs. The market is crazy, a player should never cost 100 million. I do not think about that. If it had cost five million, it would play the same.
Who is worthy of the next Golden Ball?
A Liverpool player ...
And who do you bet on?
If Sadio Mané had won the Africa Cup there would be no debate. But also Salah, who is my friend
Let's talk about Benzema. Do you think you are being too hard on him in France? Should I play again with Les Bleus?
I can only judge him by the proceedings, the rest is a problem of the French. It is not normal that Karim is not called, because he is the best forward of the moment. Score goals and also play in the best club in the world. France is already strong without Karim, but with him it would be even more.
The Belgian speaks French and with Mbappé would be eleven Francophones
One of the main aids Hazard could provide would be when integrating Mbappé in the dressing room. He knows what it is like to arrive as the jewel of a Madrid project and also speaks French, as the PSG striker. The language would be a simple barrier to solve for Mbappé. Since June, Zidane expanded his Praetorian guard (David Bettoni and Hamidou Msidie as assistants; Benzema and Varane on the field) with three more acquisitions coming directly from France: he replaced Antonio Pintus (Italian) with Grégory Dupont, the physical trainer of the selection French who won the World Cup in Russia. They also play in Les Bleus two of the six signings arrived last summer, cases of Mendy and Areola. In fact, in the dressing room there are two Belgians and both are Francophone: besides Hazard, there is Courtois. The case of Areola is the most curious. The white substitute goalkeeper was Mbappé's companion in Paris for two seasons. But the paradox is that, being ceded in Chamartín for a year, it could be that Mbappé left Paris for Madrid and Areola made the opposite path. —CA Forges
Photos from as.com