"Lorenzo has to think what he wants to do with his life"
Carmelo Ezpeleta, CEO of Dorna, acknowledges that it is very sad to see the Mallorcan suffering on the back of the Honda RC213V and closing the MotoGP grid.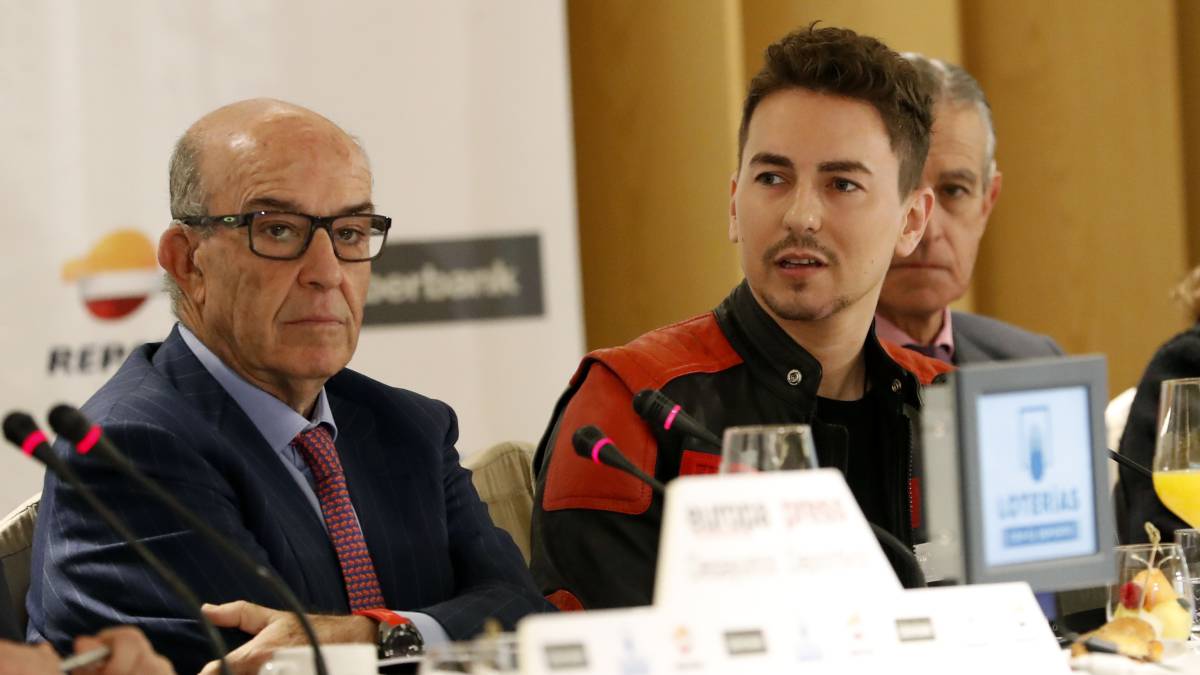 First it was Lucio Cecchinello who assured that Jorge Lorenzo will wait to see how he is on the back of the Honda of 2020 in the Valencia and Jerez tests to decide if he fulfills his contract with the golden wing team or negotiates an exit. And now it has been Carmelo Ezpeleta who has seconded the opinion of the director of the LCR Honda in 'Motorsport'.
The CEO of Dorna says that Lorenzo must begin to seriously consider whether he can recover from his last injuries and return to show the speed that made him proclaim three-time MotoGP champion: "I think Lorenzo has to make a decision. I get along very well with I love him very much, but I think he has to think about what he wants to do with his life. If it turns out that what happens to him is that his back hurts a lot, then there is no more. Jorge must start thinking about whether he can recover and return to be the Lorenzo we all know or not. Basically, for him and for the championship. I don't like to see a guy as good as him finish 19th. "
Ezpeleta continues his opinion by ensuring that if he were to explain to the pilot of Palma de Mallorca that he ran the Grand Prix of Holland 2019 with the newly operated clavicle what he is doing now, he would not understand: "And eye, I do not think he can force himself more than what he is doing. If it turns out that after the last accident in Assen is not right, he has to consider what to do and decide if he stops running. But I am convinced that if the Lorenzo who ran in Assen 2013 with his collarbone just If you had surgery, you explain what he is doing now, he would not understand. It makes me sad to see him like that. "
Photos from as.com