"It has been a busy year, but it was worth it"
Maite Cazorla opens in this call with the National Team after debuting in the WNBA. This Sunday, Spain-France (12:30, Teledeporte).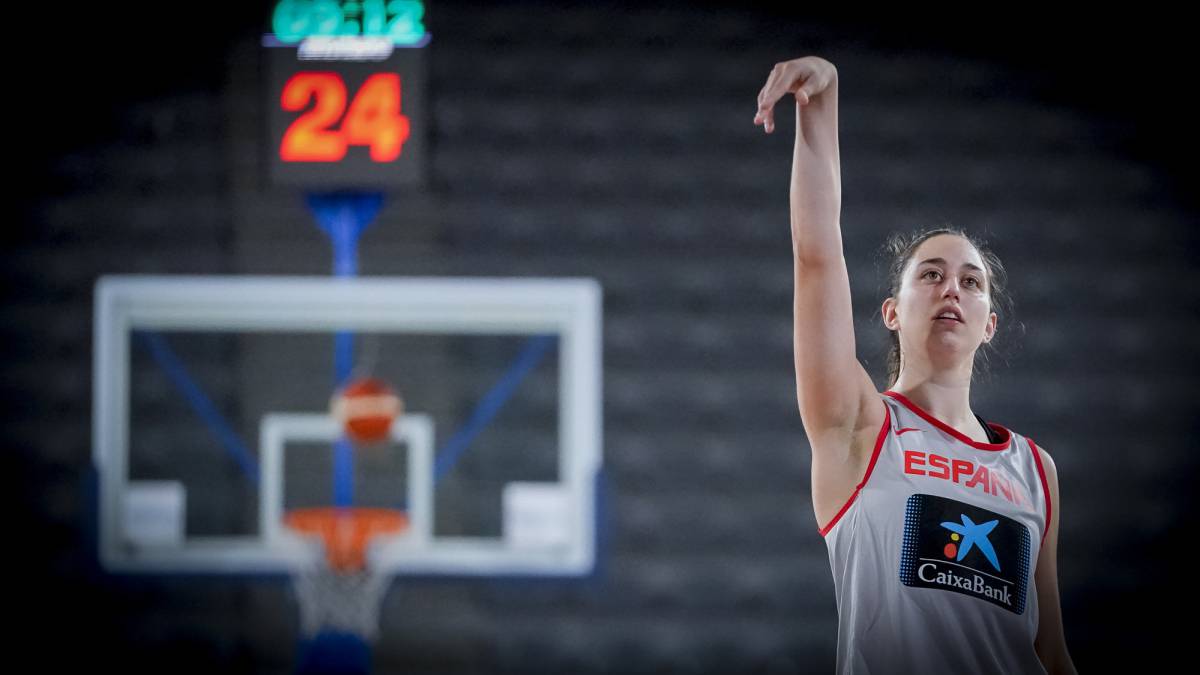 Maite Cazorla has lived a frantic 2019. In April she became the first Spanish to play an NCAA final, a couple of months later she debuted in the WNBA (Atlanta Dreams) and now her chance has come with the Women's National Team. "It has been a great year, but very busy. I think it is the course I have worked on the most, but it is worth seeing how it has been," says this 22-year-old base who has returned to Spain by the hand of Perfumerías Avenida .
The news of his call was given in the Salamanca club after a game. "Then José Ignacio Hernández (sports director of the FEB) called me officially. I have a WhatsApp group with my parents and my brothers and just after hanging up I wrote to my family. Then, at night, I already talked to them quietly" , says the Canarian player who defines herself as "a base that makes the team play and defends." In the Selection you are not alone. Three other azulonas have also been called (Silvia Domínguez, Laura Gil and Andrea Vilaró). "Everyone told me to come and enjoy and help me in whatever they could."
Sister of two former ACBs such as Carlos (Baskonia, Fuenlabrada, Sevilla, Menorca and Alicante) and Juan Pedro Cazorla (Baskonia and Barcelona), basketball has always been in his life. "As a child I did swimming and rhythmic gymnastics, but I threw basketball more. It is also true that I went to my brothers' games." From them he has received many tips, but he keeps one: "I have always been told to enjoy the moment. And I do that."
On May 31, she became the 15th Spaniard to debut in the WNBA. "Although the balance of my franchise has not been very good, it has helped me a lot," says Maite who faced one of her idols, Diana Taurasi, and now shares National Team with another. "Laia Palau is a great player and having the opportunity to learn from her is incredible."
Meeting with Kobe Bryant
But 2019 has given him much more. Kobe Bryant used a video of his to explain how to make a good pass to the weak side. "I was surprised. The report was about one of my team, Sabrina Ionescu, and my coach told me that Kobe had talked about me. I had the pleasure of meeting him in person after a game, when we played in Los Angeles, and it was amazing. Not every day you have the opportunity to talk to someone like him. "
Maite has also been a pioneer by becoming the first Spanish to appear in a video game (NBA 2K). "I think they have known me quite well. I am proud, but it is also something very good for women's basketball. It helps us to make ourselves known, that people learn our names ... It is something very positive."
Photos from as.com