"McLaren has already won and knows how to do it again"
James Key, technical director of the team, reviews the basics of the 2020 car. "The main challenge is to adapt to the new rules," he says.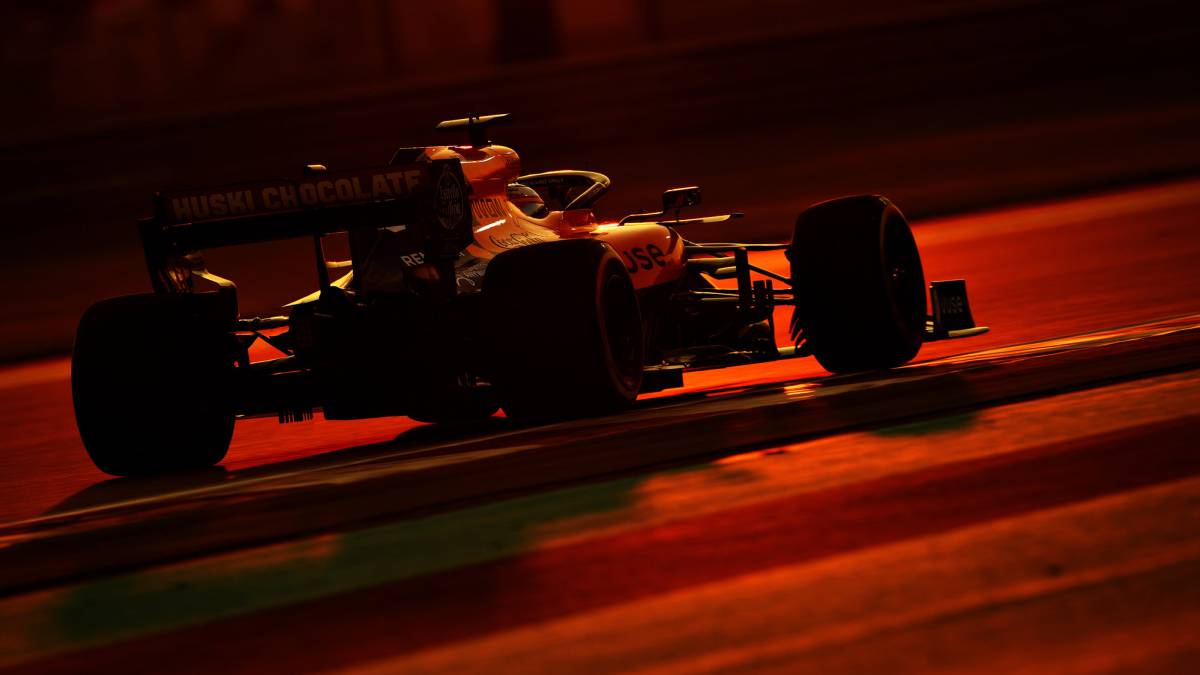 James Key is another of the men chosen to refloat McLaren, along with Andreas Seidl or Carlos Sainz. The Briton is a technical director since the spring, he cannot be blamed for the good start of the MCL34 but his correct progression during the season, just as he will be the first person in charge of the next car of the Woking team, that of 2020, which It will be called MCL35. Talk with a small media group in Abu Dhabi about what he expects next season and what he has learned in this, his first at McLaren after going through Toro Rosso, Jordan, Sauber or Force India, among others.
"We have been more consistent in qualifying, while the pace of the race has been variable and we believe we know why," says Key, who gives certain clues about the change of aerodynamic concept for the next season and how aggressive, or light, that It may be this redesign of McLaren: "There are still many possibilities with these rules if you look at the three fastest". "The current car has strengths and weaknesses. For example. This year the front (spoiler, front end and suspension) has been a weakness from the beginning and we have tried to understand why and how to correct it. Just as a good one has been done I work to know what features of the car avoid other kinds of problems. It is a balance, we try not to go too far because we have competitive material, but we also have to risk to find more potential, "said the 47-year-old engineer.
In the short term, "the main challenge is to adapt to the new rules and face 2020 and 2021 at once, and it will be a good opportunity for the sport to correct many of those things we have been talking about for years." "We have some resources and the best we know will be shared between these two projects," he advances on the complicated coexistence between the projects of two very different cars. While in the long term everything is optimism in the Woking house because "it is very positive to see the investment that is being made on the equipment and that, above all, there is patience for the facilities to settle. The wind tunnel will be running in 2021 ".
"The same boy from Toro Rosso"
Key arrives from Toro Rosso, where he coincided with Carlos Sainz. On his adaptation to a large team: "Everything here depends entirely on us, there is pressure but it is a positive pressure. The good thing about McLaren, which I did not have on other teams, is that they have already been world champions. You see it with others teams that have also been champions, that give confidence to their team. That gives you freedom to do more things and look for different approaches. I don't mean that there is optimism, but that sensitivity that can be done, you can win again, because we have done it before ".
As for Madrid and Lando Norris, he again blesses "very precise" feedback ", because" every weekend a new problem has been found in the car that they have had to identify. " From the Sainz he has seen in McLaren, he points out that "he is the same boy from Toro Rosso, the 'rookie' who started with Verstappen, just as fast and just as nice but much more mature, with more self-confidence, more aggressive and refined as F1 driver ".
Photos from as.com