Hamilton approaches Ferrari
Binotto leaves good words about "Lewis, a fantastic pilot," and says that "it is a joy to be free in 2021." 'La Gazzetta': Elkann spoke with him.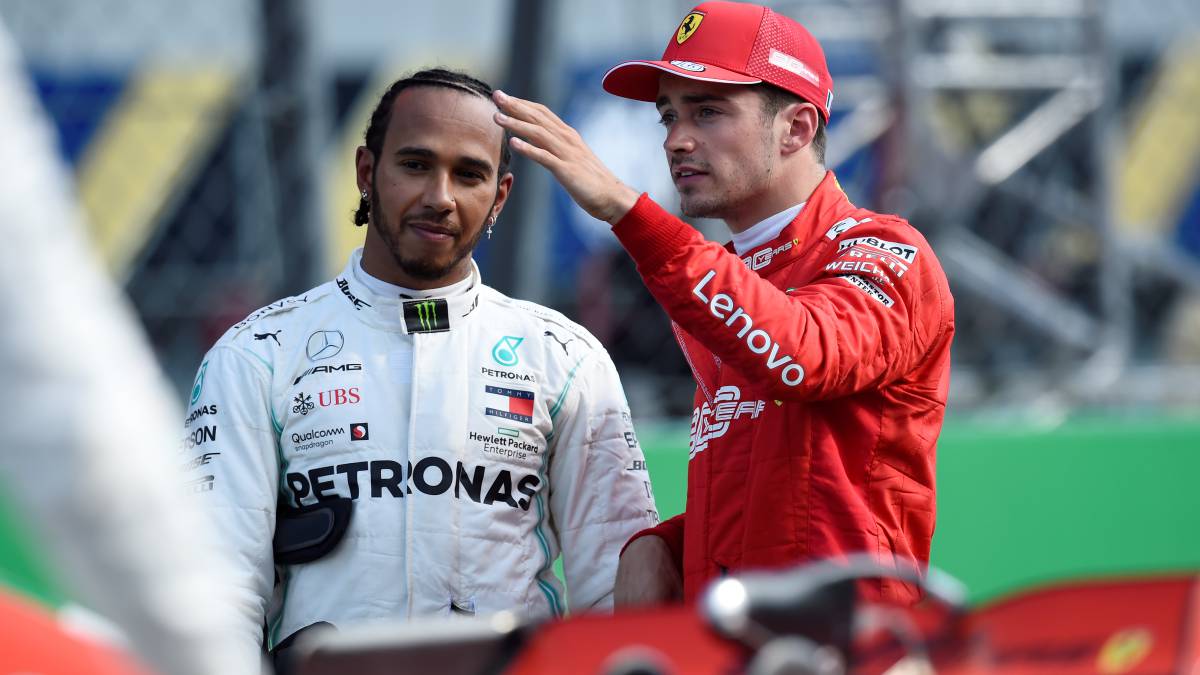 Looks like an innocent score, but it's already a surprise that Ferrari doesn't change the subject when asked about Lewis Hamilton. And this Friday Mattia Binotto responded without worrying that "Lewis is a fantastic, incredible pilot, and knowing that he is available in 2021 can only make us happy." Then he clarified: "Honestly, it is too early for any decision, we are happy with the drivers we have at this time and I think that at some point in the next season we will start discussing and understanding what we should do." But he had already uncovered the hare, and this Saturday informs 'La Gazzetta' that John Elkann, the president of Ferrari, has already had at least a couple of meetings with the six-time British champion.
Hamilton is pending a renewal with Mercedes once 2020 ends, but first the continuity of Brackley's team has to be finalized, just as he hopes to confirm that Toto Wolff will be in charge of the project. With 34 years and six World Cups, he aspires to match Schumacher next year, under the same regulations, but he is aware that already in 2021 he faces a new playing field in which other teams can hit before his own. Verstappen also has no contract by then, only a Red Bull champion would tie him (the Austrians focus on 2020 to get it, although that compromises his 2021). But it seems clear that the two of them will share the most coveted flyers, with Leclerc clearly focused on Ferrari. There are more doubts about Vettel, it is not clear if it will remain as a candidate for victories and championships, luxury secondary or retired pilot.
In any case, the Hamilton-Ferrari movement remains unlikely. The Brit has always run with a Mercedes engine in his fairing and the signature of the star will make every effort to retain him and remain in history as the great silver champion, although there was no official team involved, and not as the one who returns the glory to Ferrari. Although Lewis has never hidden that running red is the dream of any Formula 1 driver, the rumor that is unleashed for now seems more like a maneuver to revalue his position, and urge Mercedes to move, rather than a true desire for change. Although this is Formula 1 and almost anything can happen almost anything.
Photos from as.com