Griezmann beats Benzema with France
The numbers with the 'Bleus' place the Barca ahead of the Madrid player by very little: 30 goals against 27; 23 assists against 18 and one goal every 188 minutes for one every 190.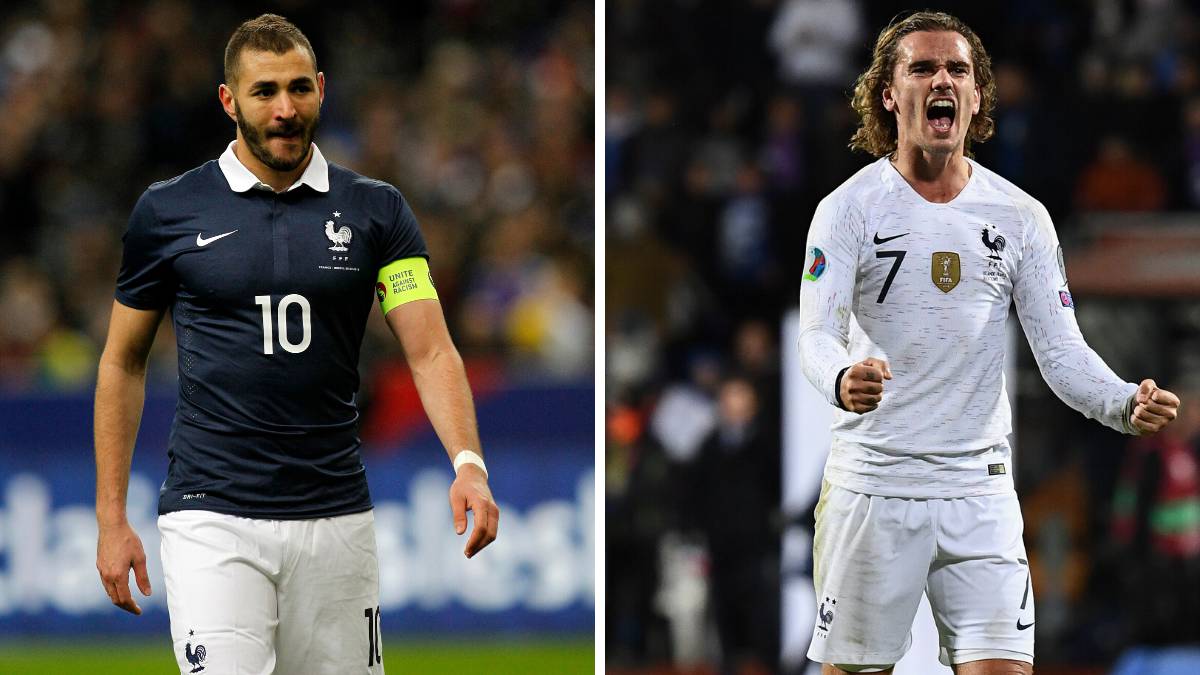 The debate has been present throughout the week and continues. The great moment of Karim Benzema with Real Madrid made France clamor for the return of the striker, who is in a permanent idyll with the goal in Real Madrid. Thus, as if it were a great individual Classic, the debate moved to the street and, incidentally, has fostered an inevitable rivalry: Griezmann or Benzema.
The weak start of Griezmann with Barcelona, the result of a slow adaptation to his new club, has put the score in favor of Benzema, but the figures of both strikers with France give winner, although by very little, to Griezmann, decisive yesterday against Albania to participate in both goals: gave the pass of the first and scored the second.
The Barça player has scored 30 goals with France since 2014 against the 27 that Benzema scored between 2007 and 2015, the year of his last match with the Bleus. Griezmann also surpasses him in assists, 23 against 18 and in scoring frequency, one goal every 188 minutes, the Barca player, one every 190 the Real Madrid player.
But, although Benzema's return to France seems impossible, heard the statements of the president of the French Football Federation, Noël Le Graët (with the subsequent anger of the Real Madrid player dropping the option of playing with Algeria), the fans French believes that Karim should be the French team. The recent survey conducted by L'Equipe left no doubt, 73 percent believe that the Madrid player is the best French striker so far this season.
Although Noël Le Graët insists on repeating that his stage with France "c'est fini" is over, Benzemania says just the opposite. What Griezmann surpasses in his figures with France, although by little, Benzema ... And yesterday's exhibition of Barca with France confirms him in his position as striker of France.
Photos from as.com