"I've gone from being nobody to being recognized at airports"
After becoming one of the protagonists of MotoGP, Quartararo rates his first year: "I wear an eight, the missing points are for my mistakes."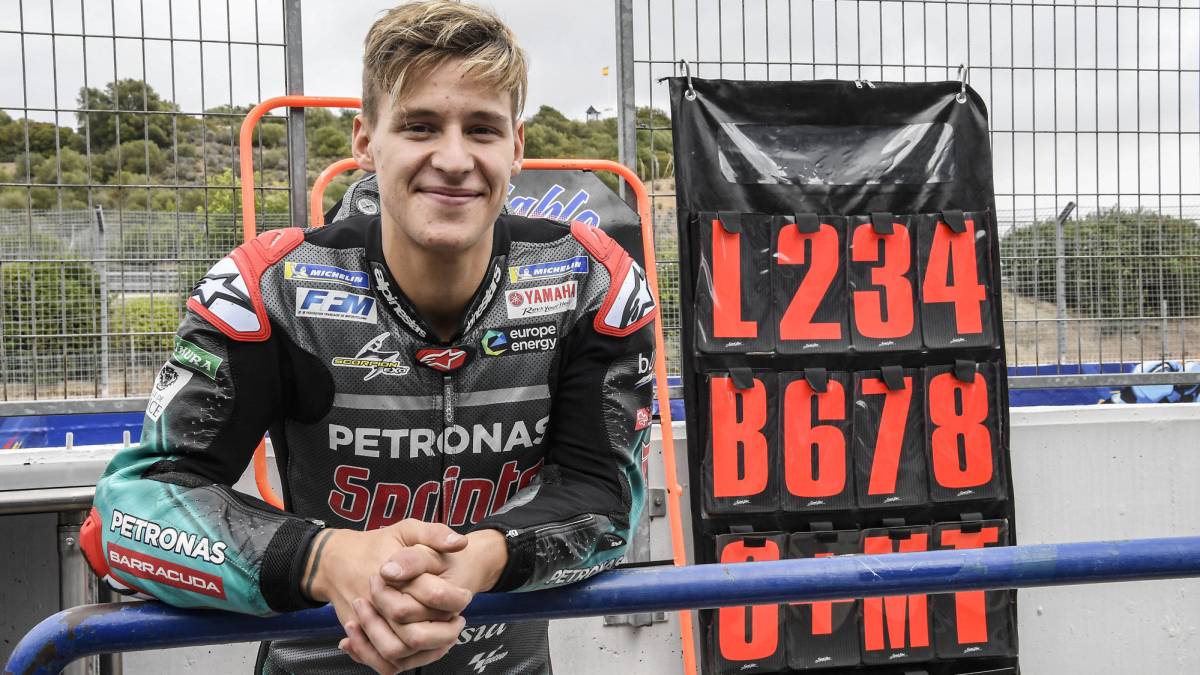 He took the seat of Petronas in extremis and felt the pressure of an entire audience that was waiting impatiently to discover what Fabio Quartararo was capable of on a MotoGP. With a trajectory in which he had only left the occasional flash of talent, the role of the French in the queen category presented many unknowns and yet all were resolved during a course that ended with 'The Devil' in the fifth position of the table
The rookie became a revelation and such was his irruption that he not only rubbed the middle of the grid, but was able to end the year fighting from you to you against the very champion Márquez. A season of ten for a rookie? No, "eight." "The two missing points are for my mistakes, but I needed to make them to learn for the future," argues Quartararo, when he talks about a course in which she has become the pretty girl for all the paddock teams.
It is not for less since it presents the personality of the champion, always hipster, while being satisfied with how his performance has been on the handlebars of the M1: "I am very proud of the entire second half, when I was fighting for the podium in most races, but the goal for 2020 is to always be in that fight. " To achieve this, he will take into account the falls in Phillip Island, Sachsenring and Silverstone, but also the last-round duels in San Marino and Thailand that he lost in favor of Márquez.
That has been his great burden throughout a season that has ended with seven podiums (five seconds and two third), but without the victory prize. However, next to a mount that "may be the most familiar for a rookie", Yamaha gave him the possibility of becoming one of the aspirants called to relieve Marc. And his name has sounded so much that in just one year has gone from "being nobody" to being recognized "on the street or at airports" But Fabio wants to "remain as before", wants to remain the one who aspires to replace an eighth champion.
Photos from as.com