Getafe travels to Switzerland to settle accounts with Basel
The Swiss won 0-1 in the Coliseum with their only shot at goal and took the leadership of the Bordalás team. Cabrera and Damián are doubtful about injury.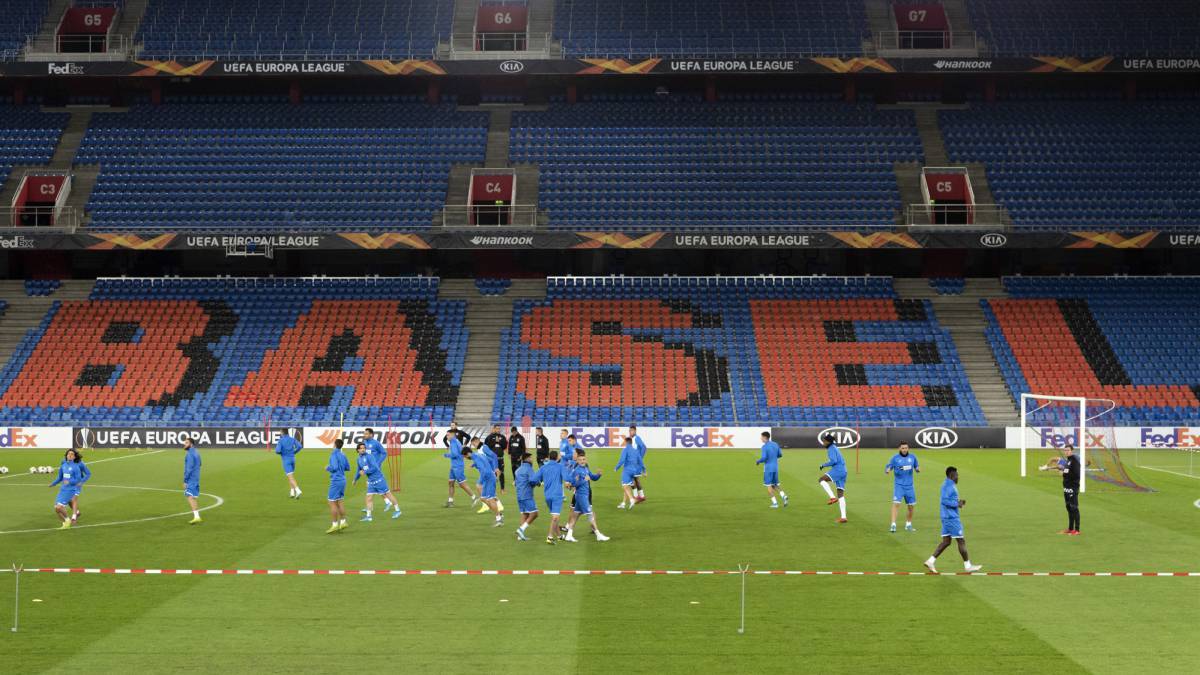 EI Basel is ranked 33 in the UEFA ranking. Getafe is 74. Basel won 0-1 in the Coliseum and is the leader of the group with one more point than the Blues. So far, the certainty of the numbers. The reality of football, on the other hand, says that Getafe was far superior to the Swiss and that the only shot at goal from Basel ended in goal. A shot, a goal, the victory, the leadership.
Getafe goes to Switzerland to solve what he did not solve at home, leaving the qualification for the next phase of the Europa League almost done and throwing stone first place in Group C. And also to return the offense, beat them on their ground and recover what was yours: first place (follow the match live on As.com) .
Bordalás, until now, had lined up in Europa League teams composed of less common players in the League, but this time the strategy will be the opposite. Several of the fixed ones in League rested in Vigo because they will be headlines today in St. Jacob Park, with Djené, Nyom, Jason, Maksimovic and, above all, the front, with Mata and Angel.
It is important to remember the importance of being first in the group, because in the draw for the round of 16 the eight third parties that fall from the Champions League will enter. Only the first of the 12 groups of the Europa League will be heads of series (together with the four best bounced third of the Champions League), so in the draw of sixteenths would play as rival one of the teams that has qualified second or one of the four worst third of the Champions League. In addition, the heads of series play the return games at home.
The good thing about the game is that, even losing, nothing would break. Getafe will still have two games left, the last at home against Krasnodar, the third.
Photos from as.com