Gayà rejoins after the scare and Costa works with the owners
Both sides finished the game touched, one for ailments in the thigh and another for a lipotimia, both have worked with the rest of the headlines.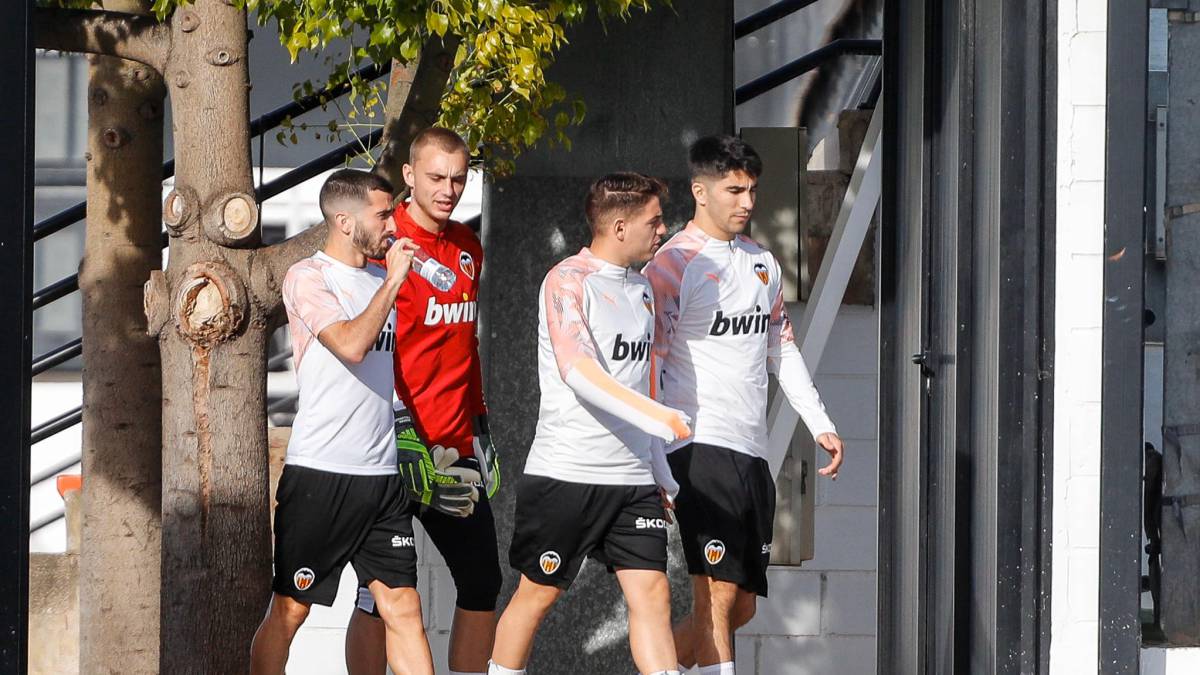 Valencia is in the recovery phase. After the physical deployment made yesterday in the 2-way tie against Chelsea, the Celades have exercised with the mind already set in the duel against Villarreal and with two good news. The first, that José Luis Gayà is totally fit. The side had to be removed yesterday on a stretcher because he suffered a dehydration lipotimia, but is already fully recovered and everything has been in a scare.
The other proper name of the morning is Jaume Costa. The player assigned by Villarreal had to be replaced yesterday in the 67th minute by ailments in the anterior part of the right thigh. However, today he has jumped into the gym with the rest of the players who were starting yesterday and he has been able to see him walk normally.
The great absence of training has been Ezequiel Garay, who yesterday had to play infiltrated. The Argentine has not participated in the session since normally, after an infiltration, the day after is quite hard for the athlete involved, so he has stayed inside the facility recovering from pain. Rodrigo, who also suffers from discomfort in his back has been in the gym and Coquelin, meanwhile, has returned to train normally and on the green. It is expected that by Saturday it will be able to leave from the beginning.
Photos from as.com