First global tribute to Rodrygo: "A Real Promise"
The Brazilian cup holders in the international sports press with his hat-trick at Galatasaray. "He put the Bernabéu to eat from his hand," says Daily Mail.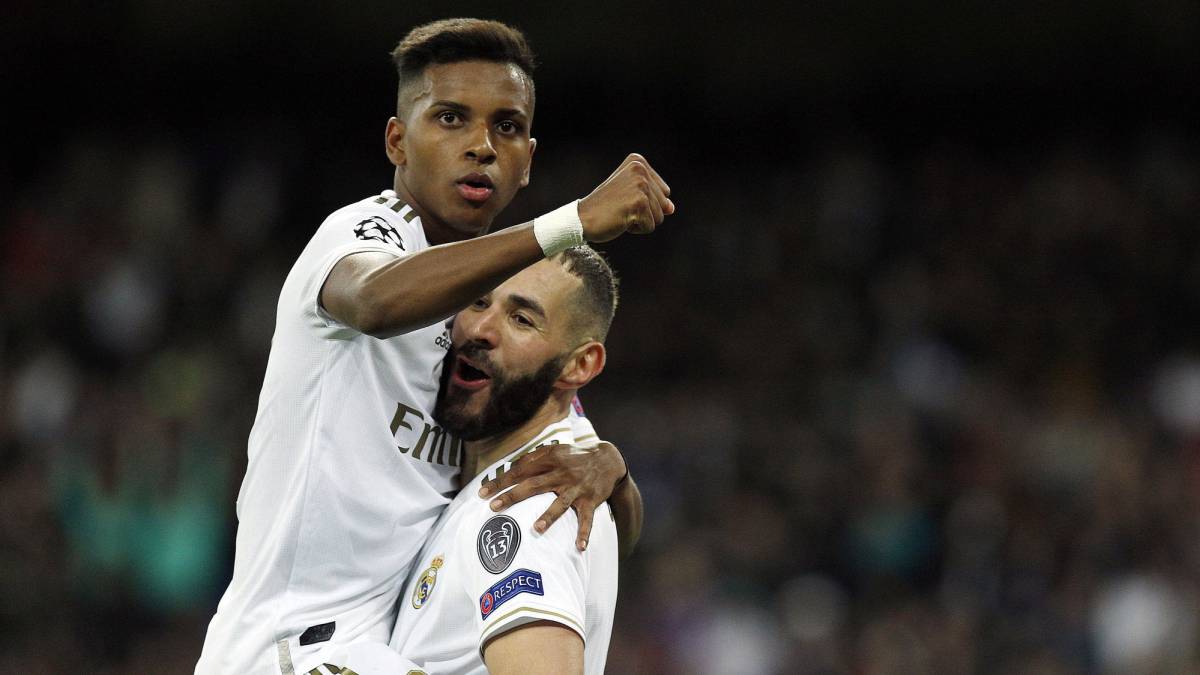 Rodrygo Goes fascinated the world of football on Wednesday night. The promising Brazilian extreme unleashed his talent against Galatasaray scoring a perfect hat-trick and assisting Karim Benzema in the 6-0 victory of Real Madrid. The paulista, whom they already compare with Raúl, fascinated those present and also the foreign press in which he made headlines in international media.
In England, Daily Mail says "Rodrygo grabbed attention with his spectacular hat trick." At eight minutes, they already sang his name. The 'Rodrygo, Rodrygo' rumbled throughout the Bernabéu, a difficult stage to tame and which he put to eat from the palm of his hand 'writes this British newspaper in the chronicle of the meeting.
At home, in Brazil, they already make him the leader of the white team. "Rodrygo commands the Real Madrid win", Globoesporte entitled qualifying Wednesday's game as "the best night of his career" in which he "commanded" Real Madrid. The Brazilian UOL also highlights his precocity records among those who are the youngest to achieve a perfect hat-trick and the youngest national player to score in the Champions League.
In the neighboring country, Argentina, Olé qualifies Rodrygo as 'the Royal promise' which they present with a brief profile. "Who is the young Brazilian sensation in Europe? His name is Rodrygo Goes, he is 18 years old (he was born on January 9, 2001) and is the striker that everyone talks about," they add in his text.
"Rodrygo Night" adds the Gazzetta dello Sport in its joint chronicle of several European matches in its web edition. "The Brazilian took the scene, scored 6-0 and took the ball," they write in the transalpine newspaper.
Photos from as.com