Finidi: "I have a broken heart but Mallorca plays at home"
The Nigerian end, former of the vermilion and Betis, in whose stadium they threw the famous hat when he marked: "I have it well kept."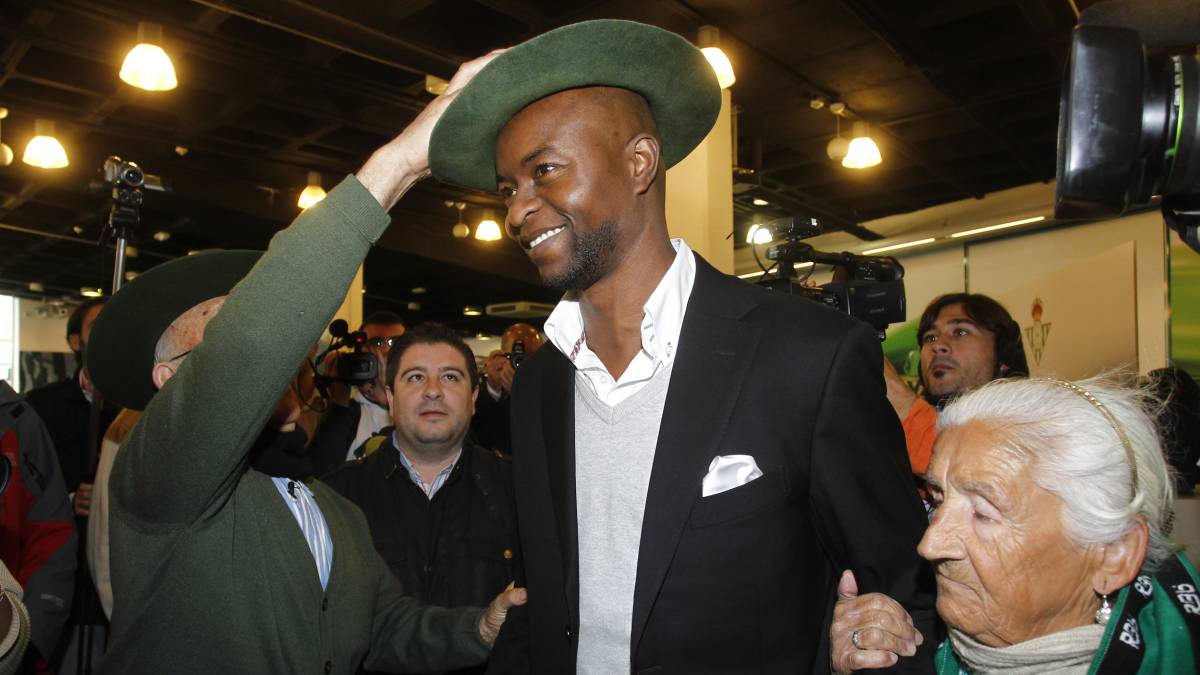 The Nigerian Finidi George left his mark on Betis and then on Mallorca. This Saturday two of his heart teams face and he acknowledged that mixed feelings are assaulted in the previous one. "Mallorca plays at home and I hope he wins for that, but I have a broken heart," he told Ser Deportivos in the Balearic Islands.
Finidi was questioned about the famous Cordoba hat with which he used to celebrate his goals at Betis, that of Gabino, a Verdiblanco partner who ended up giving him one for his collection: "I have it well saved, it has a lot of value and it is for me." The former extreme analyzed the current situation of Betis: "The coach changes affect the players. The team is suffering and does not seem the same as last year. They should be in the top six or seven but the coach does not find his football."
Finally, the Nigerian declared that "it is more difficult to stay in Primera than to fight for Europa League. Mallorca has a lower budget, but if it can be maintained it will be different, next year more money will come on television and the owner will invest more surely ".
Photos from as.com