Fernández is the relay of Álex Márquez in the Moto2 EG
That confirms that Zarco will stay in MotoGP with the Ducatl del Avintia and Pons will try Garzó to replace Augusto.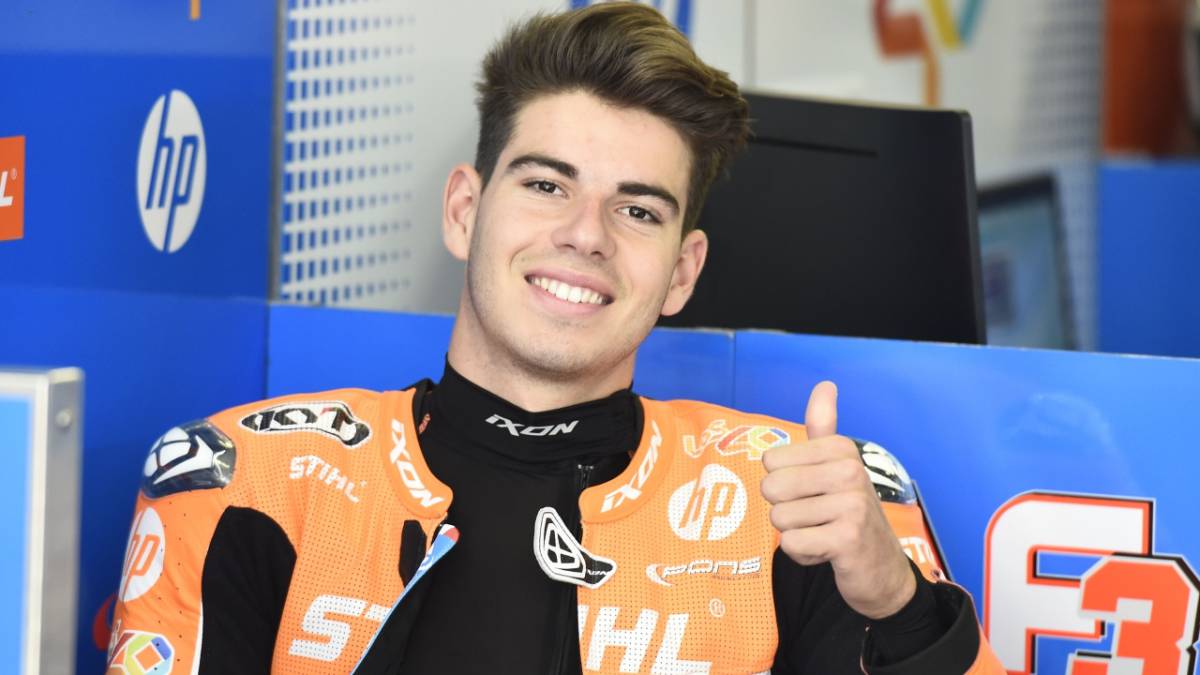 The rise of Álex Márquez to MotoGP, as a substitute for the already retired Jorge Lorenzo, has caused an earthquake in the championship, because the substitute of the two-time champion at the Estrella Galicia 0.0 Marc VDS will be surprisingly Augusto Fernández, who had a contract with the team of Sito Pons. And that news that can advance this newspaper confirms that Johann Zarco will stay in MotoGP, at the handlebars of the Ducati 2019 of the Reale Avintia, but there is still more, because Sito, who keeps Baldassarri but loses Fernández, is going to rise as a He tests his Kalex of Moto2 against Héctor Garzó, who this year has fought for the first title of the MotoE World Cup.
Augusto Fernández has been the great revelation of the season in Moto2, capable of winning three races and even dreaming of the title until the last quarter of the championship. The Mallorcan born in Madrid will share the team with Sam Lowes and arrives at the champion team with the aim of fighting for the title.
In the absence of transcending, if they do, the conditions that have freed Augusto of the contract that kept him bound to Pons for the next course, it is remarkable the payment and negotiation of clauses that have been seen this year in the small category. In addition to the case of Augusto, the SAG saw helpless as he ran out of Nagashima by resorting to him Aki Ajo to replace him with Lecuona, who has gone up to MotoGP. And in Moto3, the Finnish manager team also paid for the signing of Raúl Fernández, who left the Angel Nieto de Aspar. As Pablo Nieto says, you have to be very alive even sleeping, because the competition in this championship is tremendous.
Photos from as.com