Ferencvaros-Espanyol: 'L'amour toujours' among his hobbies
The atmosphere at the Groupama Arena in Budapest was to frame and the songs between the two fans mixed. Many proclamations shared attunement.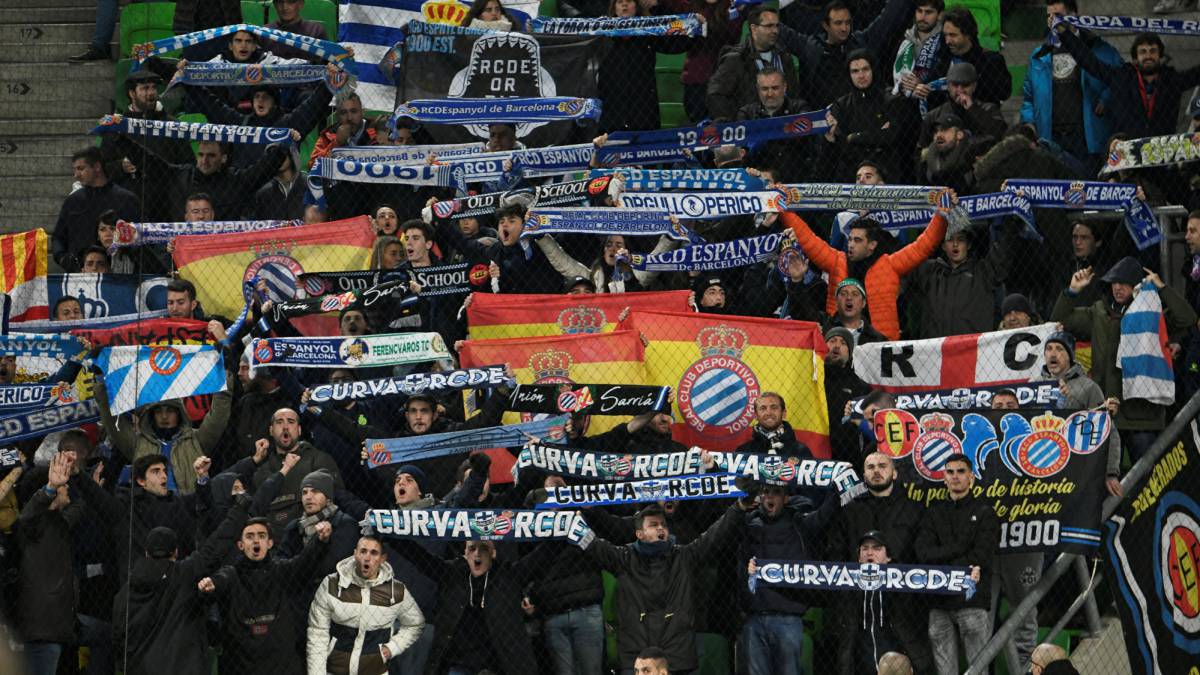 The fans of Espanyol are excited about the Europa League and what they experienced in the meeting last Thursday against Ferencvaros was to frame. The more than 400 parakeet fans who gathered in the Groupama Arena were not afraid of the 'green monsters', the Hungarian fans. The chants happened without stopping throughout the duel and the only minute of silence in the stands of Ferencvaros coincided with one of the moments of greatest blue and white joy, which was with both Sergi Darder and put the 2-2 on the scoreboard . No incident of any kind happened, the communion between fans was unbeatable and one could even talk about twinning in terms of their songs. 'L'amour toujours' by Gigi d'Agostino, the great example
The song of "let's go to Europe with Espanyol" rumbled on more than one occasion in the Groupama Arena and that is that melody by Gigi d'Agostino is the song chosen to celebrate Ferencvaros' goals. After the name of the scorer was shouted in the public address of the Hungarian fiefdom, 'Lamour toujours' was heard. The parakeet fans, to better withstand the blow of the goal received against them, picked up the glove and sang the hymn to encourage their players. But it was not the only song shared by the fans of Ferencvaros and Espanyol: there is one that is directed towards Barcelona and the 'Fradi, Fradi' was changed to the 'Espanyol, Espanyol'.
Photos from as.com