Fede Valverde, the best partner
The Uruguayan mixed well with the rest of his teammates and was the only player who gave passes to all Real Madrid players who played against Galatasaray.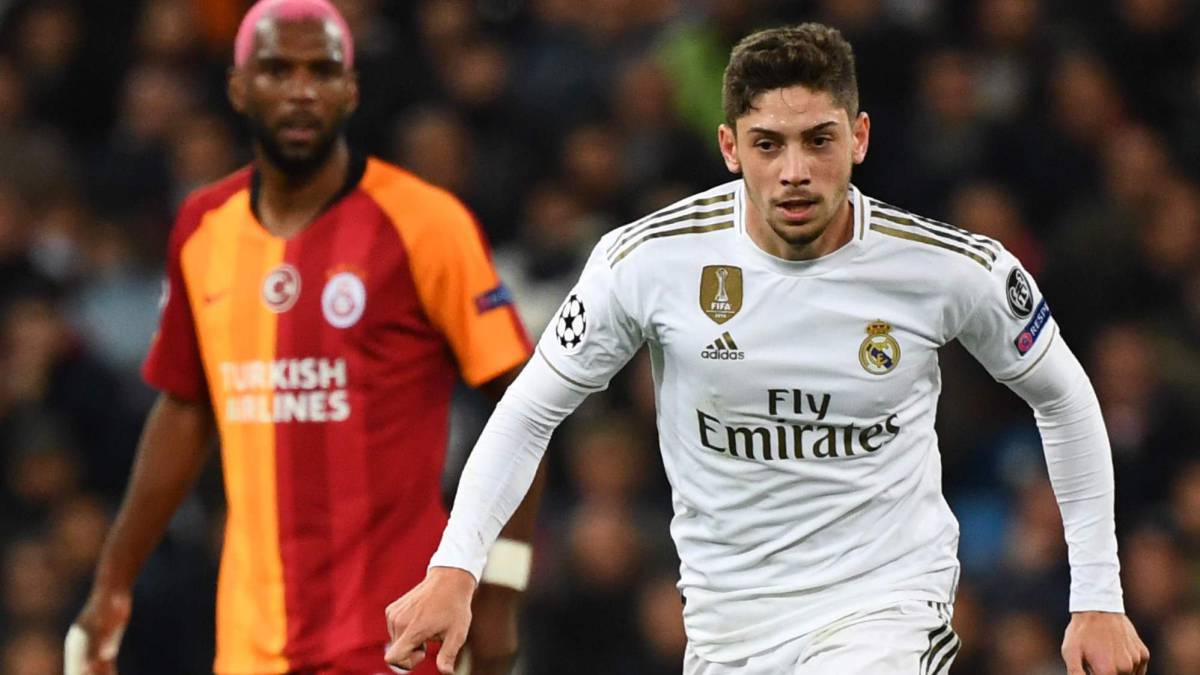 It was 3 minutes into the first half, when a pressure action by Fede Valverde on Muslera led the Uruguayan goal to clear the ball: it ended in Casemiro's head that opened directly to the band, to Marcelo. There would originate a play in which up to eight white players touched the ball that ended up in a center of Marcelo that would culminate Rodrygo in the first white goal with a cross shot with his left leg. That was the first great action of Pajarito charrúa.
At first glance, it seemed that his effort would have no effort, but the deaf and dark work he performs throughout the matches begins to bear fruit. Without going any further, against Galatasaray (it was his Champions League premiere this season: last season he participated in three matches of the European competition in the White Colosseum) he was the best partner of his teammates: he was the only white player who gave passes to the other 13 Real Madrid players who participated in the win against the Ottoman team. Valverde gave 64 passes of 70 attempts yesterday (91% effective). It rose in revolutions according to the match played at Ali Sami Yen on October 22. Then he gave 33 of 44 (75% effectiveness). His best partner was Kroos, to which he gave 11 passes, according to UEFA data, offered at the end of the match. The least, Courtois and Marcelo, who only received a pass from the Uruguayan. His performance was praised by Zidane in the press conference after the game: "We knew he has quality. He had to be given the opportunity to play more, and he does very well. He is a box-to-box player and, although with the exit Casemiro (was replaced in the 60th minute by Modric) has been placed in his position, he has done very well for the team ".
However, the player who gave the most passes was Captain Sergio Ramos, who gave 97 of 101 passes (96% effective), but the camero lacked Isco to have a full as Valverde. Before the Turks, Madrid achieved its maximum number of passes given in this edition of the Champions League: 726 (out of 810 attempts, 90% effective). Until now, his best record of this campaign was on the day of the visit of Bruges (October 1), with 644 passes (of 750, 86% effective). He had the same effectiveness on the first day, with 502 passes of 583 attempts. The lowest number of passes was on October 22 in his visit to Istanbul, with 425 passes of 524 attempted (just 81%, always according to UEFA data) .
Photos from as.com