Fabinho, down until January 2020
The Brazilian midfielder will miss the Club World Cup and the momentous duel against Salzburg in the Champions League, among others, having damaged the right ankle ligament.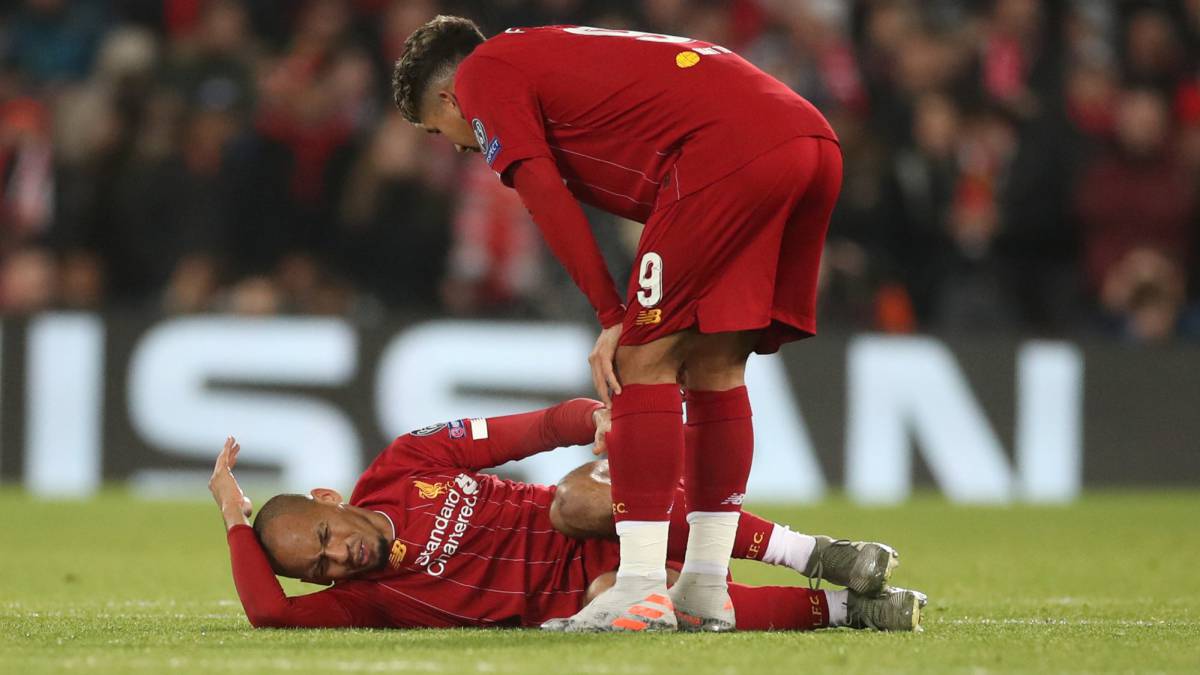 Liverpool has confirmed the worst omens about Fabinho. The Brazilian midfielder suffers damage to the ligament of his right ankle and will not play again until January 2020, as reflected by the team in an official statement published on its website.
Fabinho was damaged in a ball dispute with the Mexican of Naples, Hirving Lozano. In this way, Jürgen Klopp loses one of his fixed players in the initial eleven for the remainder of 2019, in a month of December in which those of Anfield play much of the season, as the last match of the phase of groups before Salzburg in Austrian lands. In case the 'reds' lose 1-0 or by a difference of two goals and Naples did not lose (either a draw or a victory) against Genk, the current champion of the Champions would be eliminated and would play the Europa League .
It is not the only important event in which the international with Brazil will not be present, who will not arrive in time to play the Club World Cup in Doha, which will be played from December 11 to 21. At a minimum, the player will miss six Premier League games for the remainder of the year: Brighton (30-N), Everton (4-D), Bournemouth (7-D), Watford (14-D), Leicester ( 26-D, Boxing Day) and Wolverhampton (29-D) .
Depending on how it evolves, it will be doubt for the team's first league commitments in January, when it will be measured at Sheffield United on January 2, at Tottenham by José Mourinho on the 11th and at Manchester United on January 19.
Klopp, at a press conference, lamented the loss, although he relies on the good work of the rest of the players who play in the same demaration "Of course it is bad news, we cannot say anything good. The deadlines are not one hundred percent insured, but it seems that he will not be in the Christmas games. We will have to look for solutions, we have already played without him and we have done well in the past. Losing someone of his quality is hard but Henderson, Wijnaldum and Lallana can play in that position. they are the same, but they will be a good solution. " sentenced
Photos from as.com