Emerson, at the gates of his 'fiance' debut with Brazil
Rubi insisted on the side of Betis about his jump to the absolute. Now he wants to debut in the expected appointment against Argentina.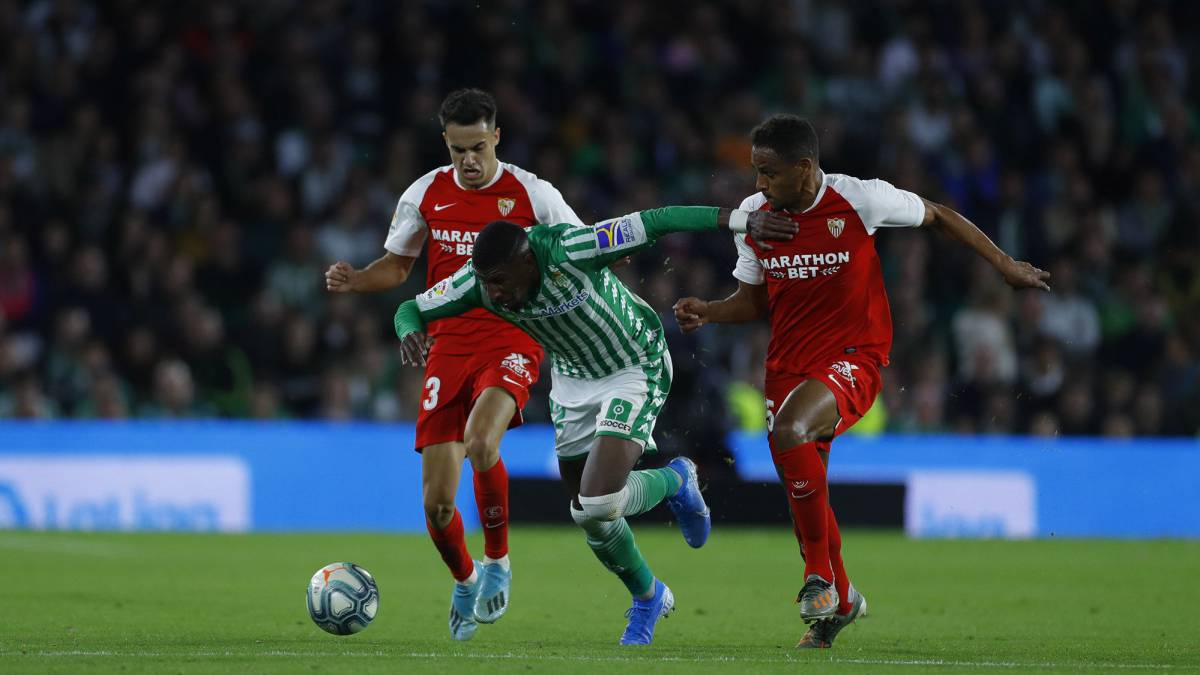 Emerson is going through a good moment despite the bad situation of Betis in this League. The Brazilian was called by the absolute of his country and is one of the defenders with the greatest offensive potential of this championship. All this in a context of growth that should leave behind the many deficiencies in the defensive. A few days ago, in an interview with Globoesporte, it was resounding: "Emerson, I will bring you to the level of Daniel Alves. I will force you to reach the national team." Under that premise, the verdiblanco faces the dream of playing tomorrow with Brazil in the friendly event against Argentina.
His long-term future is a mystery, although Barcelona closely follows the evolution of a player who shares with Betis after a signing that took place in two bands. The Barça team has confidence in the growth of the player and in this beginning of the League he already noticed the good ways he showed under the variable Rubi scheme. The Brazilian felt more incisive with a defense of five in which he has more freedom to move in attack.
The context of the right-hand lane in Heliopolis is particular. Rubi stayed with three pieces in this position and Emerson is almost untouchable at the moment even though Barragán has also participated with minutes in this League. Francis, meanwhile, is the third in discord: he wants an opportunity in the next duels after leaving behind some physical discomforts that conditioned his beginning of course and even the possibility of having left as assigned.
Photos from as.com