Ekambi shows himself as a worthy heir of his friend Bakambu
The player follows the path of his friend in play and goals, to which is added that as happened with the Congolese, he has been chosen best player of the month of October for the league.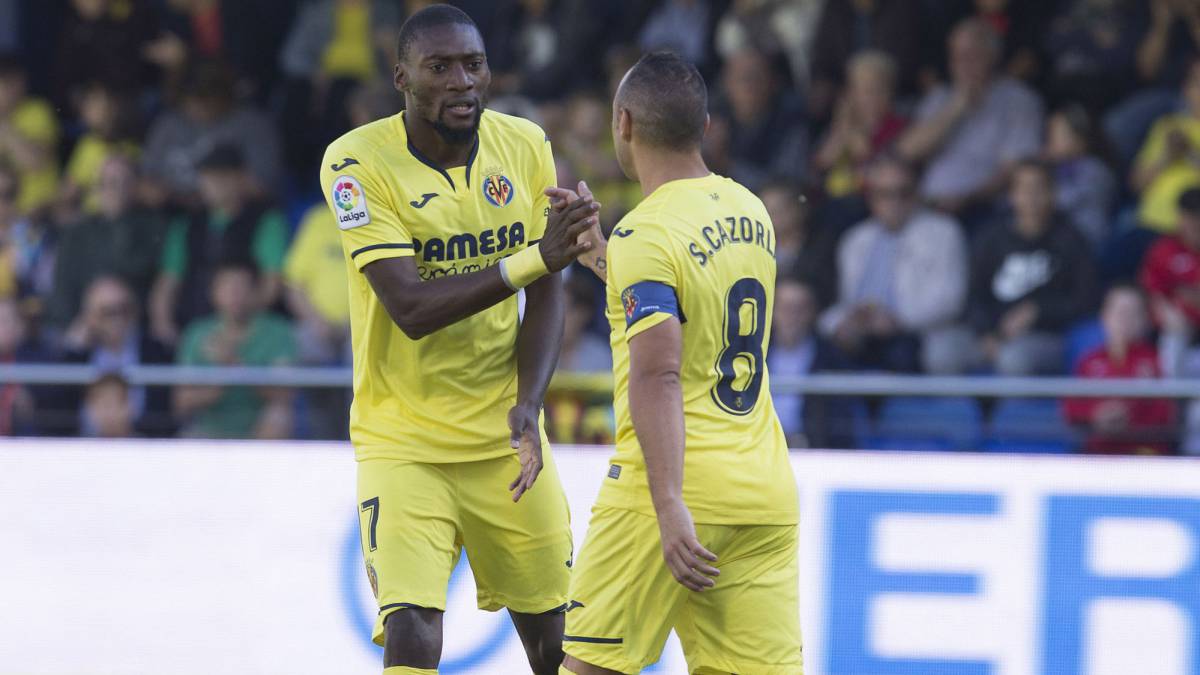 In January 2018, Villarreal closed the exit and transfer of Cedric Bakambu to Chinese football, just at the moment when the Congolese striker was at his best level. An exit that left the team without a striker profile that was giving him many goals and a lot of performance, which was a problem and a necessity. La Plana club did not want to accelerate the search for that substitute in that market, with the idea of not missing the shot.
And in those months from January to June, the club worked to find a player of that profile and that level. The chosen one was the Cameroonian Karl Toko Ekambi, a player who played in a second-line team in the French league, but who stood out for his goals. Ekambi had left the band and played as an extreme because of the need of his team, the Angers, and his performance with almost 20 goals was key to save the team. Therefore, Villarreal decided to bet on him, with the idea of replacing Cedric Bakambu's absence and paid 18 million for his signing, which meant a record disbursement for the entity of the Plana.
Curiously both players are friends, and it was Cedric who convinced him that Villarreal was his best choice for Ekambi. And the truth is that Villarreal has found a worthy heir of Bakambu in Ekambi, who has been performing very similarly. In his first season he scored 18 goals, a figure that very few yellow strikers have signed in their first year and more coming from another championship.
While in this campaign start the player already adds five goals, being the second scorer of the team. His friend Cedric Bakambu signed a similar first campaign, since his first year ended with 22 goals, four more than Toko Ekambi; to frigate 11 goals and 14 goals in the following campaigns. The most curious thing is that today, Toko Ekambi, has been chosen by the league as the best player of the month of October, ahead of striker Lúcas Pérez and the goalkeeper Rui Silva.
An award that had been won by Cedric Bakambu himself, who was also elected in October, but in 2017 ahead of Guedes and Ter Stegen.
Photos from as.com