Danny Lee leads first round of Mayakoba Classi
New Zealander Danny Lee signed a 62-stroke card on Friday, nine under par, to lead the PGA Mayakoba Classic in Mexico.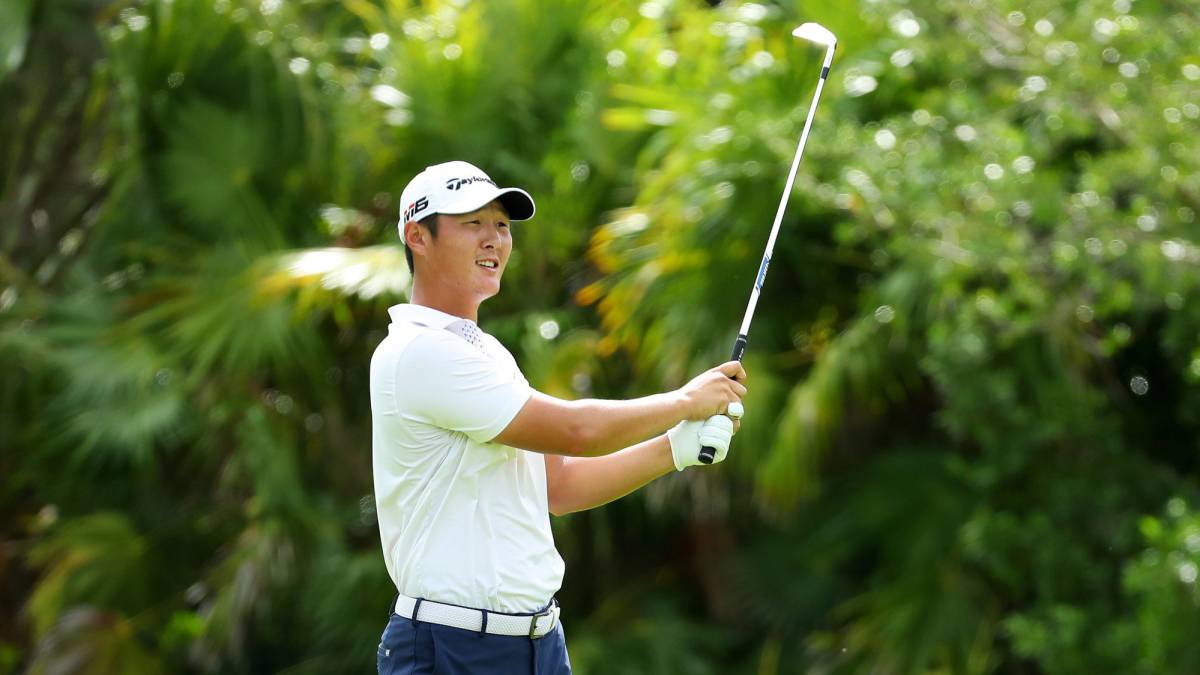 New Zealand's Danny Lee signed a 62-stroke, nine-pair low card on Friday to lead the Mayakoba Classic, PGA tournament started in Mexico with some of the best golfers in the world.
Lee, born in Seoul, made a birdie in the first hole, went ahead and after an 'eagle' in the fifth began to think about the possibility of achieving a sub '60, which was close.
The Mayakoba Classic was in 2007 the first PGA tournament outside the United States and Canada and, since then, it has remained one of the preferred stops for players participating in the world tour.
This year's $ 7.2 million bag will add to the more than 61 million that the tournament presented in prizes in its previous versions.
The first round was played with a day of delay in the rain; tomorrow will take place the second
Classification
.1. Danny Lee (AUS) 62 (-9)
.2. Brendon Todd (USA) 63
Adam Long (USA) 63
.4. Vaugh Taylor (USA) 6
.Mark Hubard (USA) 6
.Zazh Johnson (USA) 6
. hris Baker (USA) 6
.8. Billy Horschel (USA) 65
.Harry English (USA) 65
10. 14 players. 66
...
10. Alvaro Ortiz (MEX) 66
24. Sebastián Vázquez (MEX) 67
44. Carlos Ortiz (MEX) 69
62. Emiliano Grillo (ARG) 70
.Jhonattan Vegas (VEN) 70
.Eugenio López-Chacarra (ESP) 70
87. Fabián Gómez (ARG) 71
112. Sebastián Muñoz (COL) 73
112. Roberto Díaz (MEX) 73
112. José de Jesús Rodríguez (MEX) 73
124. Nelson Ledesma (ARG) 7
130. Efrén Serna jr (MEX) 76
130. Joaquín Niemann (CHL) 76.
Photos from as.com