Dani Nieto: "Not all Spaniards would dare to come to Ecuador"
The Balearic, brand new champion of Copa Sudamericana with Independiente del Valle, attends AS to assess his first months in Ecuador.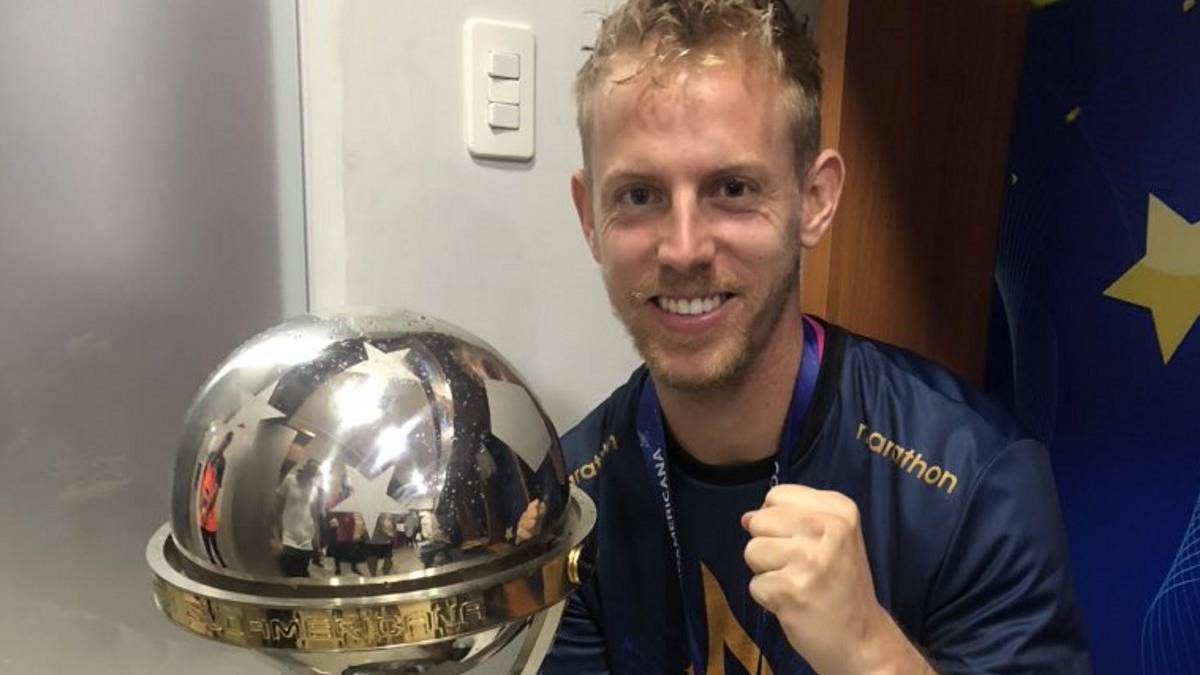 Independent of the Valley returned to play today, 16 days after winning the South American Cup and inaugurating its trophy room with a continental title. The team led by Miguel Ramírez started the 'play-offs' by the Pro League (First Division of Ecuador) with a zero draw against Delfin, in a game in which over the rest highlighted another Spanish: Dani Nieto. "After celebrating the South American, it was time to return to normal," says the Mallorcan from Cumbayá.
In just a few months, the life of former player of FC Barcelona, Girona or Espanyol has taken a 180º turn: "Since leaving Eibar I have had bad luck. And to round it all a cruciate ligament rupture that put me in the worst possible scenario: injured and finishing contract, "he recalls," but football is wonderful and gives you this kind of opportunity. It is up to you if you take advantage of them or let them escape. I decided to come to Independiente del Valle and it has been a success ", completes
Almost 10,000 kilometers separate Palmanova, hometown of Dani Nieto, from Cumbayá, where he currently lives. "It was a complicated decision because it means going very far from where your family and friends are, but I consider myself a brave player. Not all Spaniards would dare to come to Ecuador, "says the Balearic, an express request from Miguel Ramírez:" They told me that he had learned that he was free and told the board. It was they who wanted me to come at all costs. "
In Ecuador, Nieto has met a "magnificent" coach. "Miguel Ramírez is very serious and has very clear ideas. Always work from close proximity with the players and try to make the work very enjoyable. " He has also been surprised by the structure of a modest club like Independiente del Valle: "He works with young people and not only forms players, but also people. We are all a big family and that has been one of the keys to achieving the South American Cup ", reveals
It was in Asunción, headquarters of the South American final, where Dani Nieto lived "the best moment of my sports career". "It's the best thing that happened to me. Few Spaniards can boast of having won a continental title, "says the scorer who allowed Independiente del Valle to access the semifinals. "I did not have minutes in the final but I am very happy to contribute with the goal against Independiente," he adds after starting the play-off for the league title in Ecuador with a zero draw against Delfin. "We want to continue making history", sentence
Photos from as.com