Dani García: "I was overwhelmed by thinking that I was not at the level"
The Athletic midfielder has no qualms about talking about the anxiety episodes he had to overcome in recent years. Ask people not to leave the field in the 80th minute.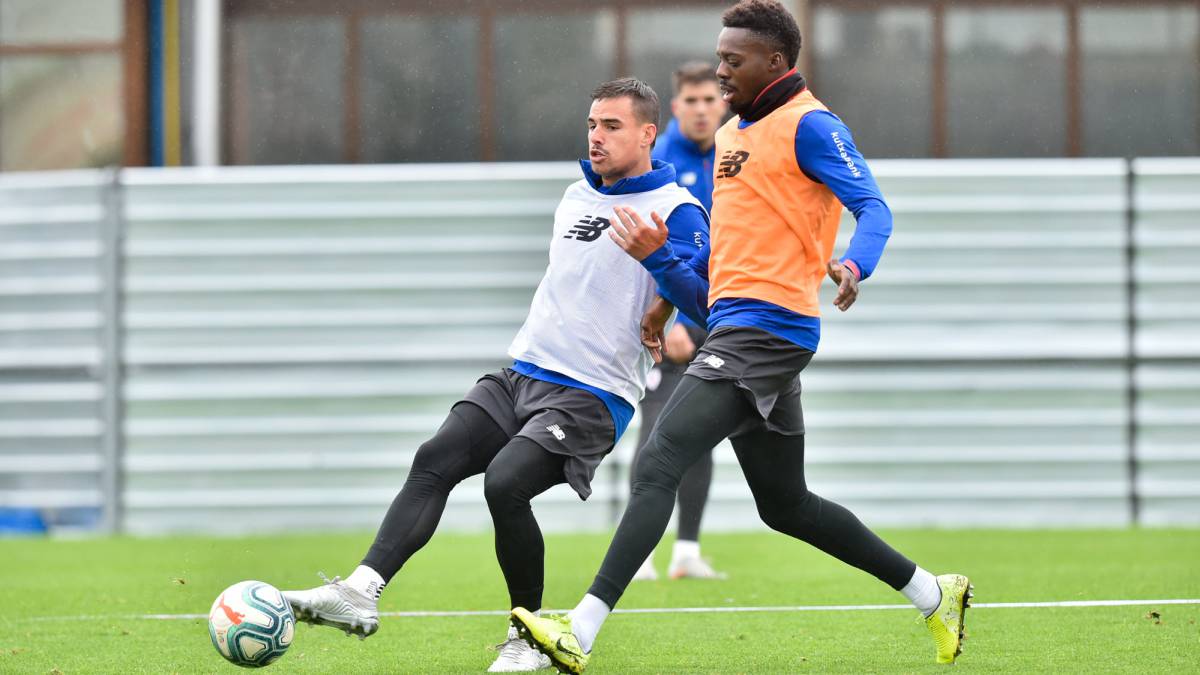 Dani García is not one of those who bite his tongue. He praises the fans of Athletic, but if he sees that people leave the field before the end of the game, he doesn't like it and says so. He is the only lion that has played everything in the League so far and has the moral authority to talk about issues that other teammates tiptoe to avoid stepping on corns. "For me, Athletic's fans are of a very high level, but people do not know what it is like to be supported and to see that they leave the field in the 80th minute is not to my liking. I wish there was freedom for everything. When they criticize me or give me an opinion about me, I accept it, the only thing I said you already know, you have to look at it on the other side, the fans are very important for us in those final ten minutes, to give us that support, as against Barça, Real, that the team thanks mogollón. Instead of seeing it from the critical side, you can see from the side that when we give that encouragement we thank you very much, "he has been pointing these days. He also pulls his face out of Cordoba: "Nobody likes to be whistled, but if you use it to grow and do your best it suits you. If you go out and think you are going to whistle, it goes against you. Young people must learn from This is what he has to play in Primera and be an Athletic player "
In July he revealed in the German concentration that from his time in Eibar he was dragging episodes of severe stress and that he needed the help of his companions. He has overcome it. "This year I am mentally much better. I am happy about it," he has been reeling. He has no problem admitting a problem that bothered him; Other colleagues have gone through the same thing. "I was overwhelmed by not believing that I was at the level or that the team was not at the level, and this year I am mentally much better. I am happy about it. You become strong based on blows. It is to give normality to an issue that is in the daily life of everyone. People should see it as me. I am neither a psychologist nor anything, but don't worry, don't be afraid of it. "
E affects: "The other day Marcelo also left saying that before one final he suffered those episodes. I think it is something common in everyday life, that happens to all of us, both those who have played football and my friends who are going to work and have to achieve some goals because if not, they do not reach what the company asks. Each person is more sensitive or less. "Now they focus on the visit of the Levant, who arrives full after winning Barça. He has shown in recent games. There are times when it seems that they are giving you a wiggle of milk and you don't even know where they come from, but they also have their bad times and you have to take advantage of them. That we are solvent in defense, that we do not allow them to make cons, will be key to take us to the game, "said the former.
Photos from as.com