Dani Alves explodes against the Sao Paulo directive
The side has complained about instability within the club. "A club like this can't be that long without winning. You can't create an identity in four months," he said.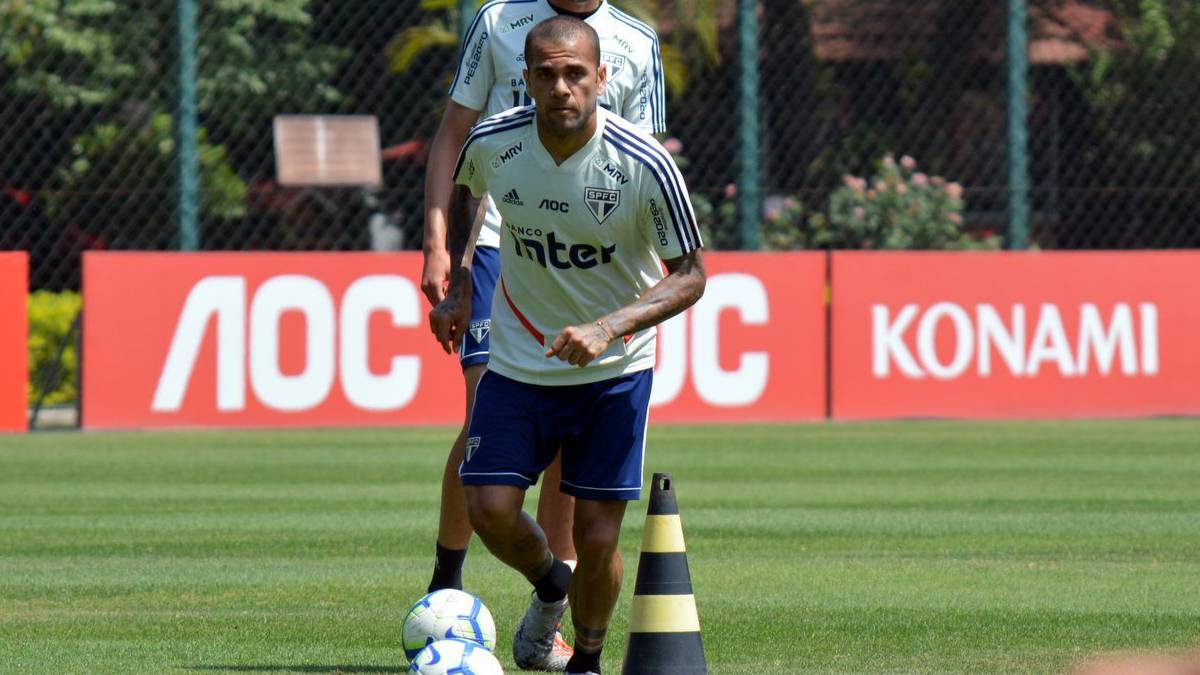 If Dani Alves has been characterized by something during his career in football when he leaves the field, he does not have hair on his tongue and says things clearly. Now, on his return to Brazil, it was not going to be less and he charged against the leadership of Sao Paulo for the changes in the bench and the lack of stability in the club.
"We don't consider these things because of the fact that we want stability in the club. A club like Sao Paulo can't be that long without winning titles. But we have to have stability. It's not easy for me or anyone," says Dani Alves after the game against Vasco that ended with a 1-0.
victory
Brazilian remained critical of management. "I where I have been I achieved great things because my energy focused on what I want. And more here, in the team of my dreams. Talking to my teammates, they have told me that they have had four coaches in a year. It is impossible like that. No you can create an identity in four months. I've never seen anyone get anything in four months, "he said of the changes on the bench.
In addition, he focused on the board, where Alves ensures that different interests do not help the club improve its situation. "Not everyone in Sao Paulo wants the same thing. There is part of the environment that is very pessimistic. Everything that generates negative things is not welcome. Also, people who really feel Sao Paulo know what players and coaches want. With that, it is worth it, but in Sao Paulo we have to face this kind of thing, which is sometimes ridiculous at certain times at the club level, we have to know what we want, the others are parrots that repeat things and just want to create instability in the club, "said the side in statements collected by UOL Esporte.
Since his arrival in Sao Paulo, Dani Alves has been a fixture in the lineups and already has 18 games in which he has scored two goals and has given three assists.
Photos from as.com