Cory Higgins will test the strength of CSKA
The American, winner of the 2016 and 2019 Euroleagues with the Russian champion, will face his former team for the first time.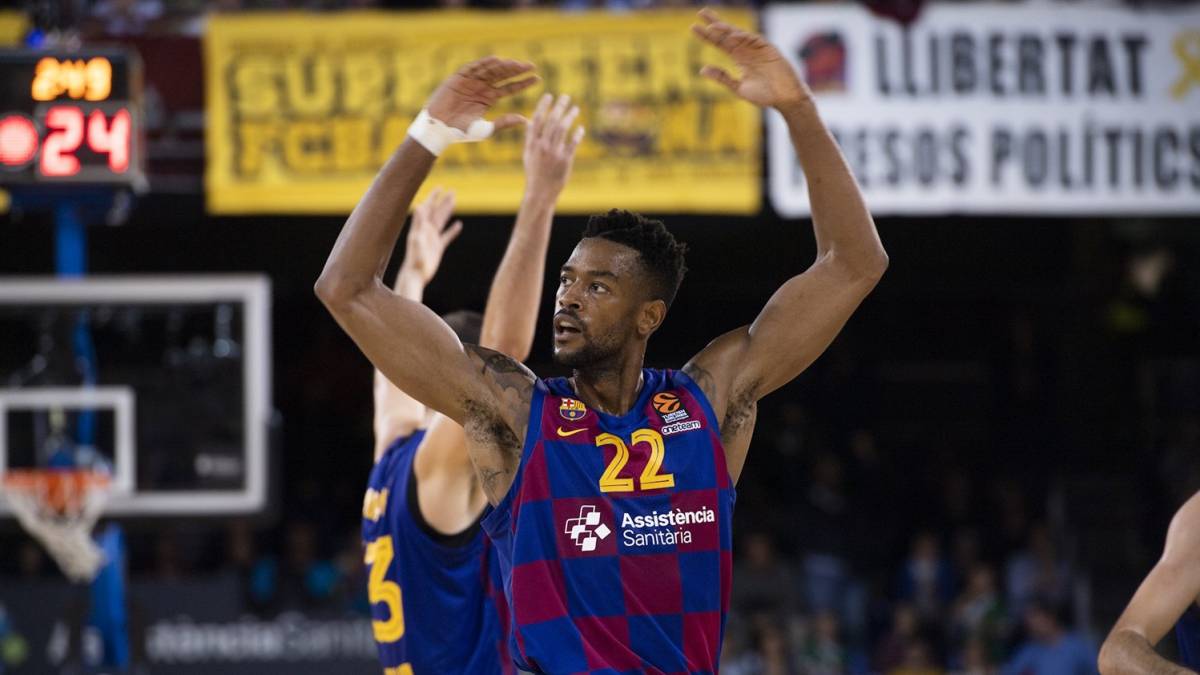 Cory Higgins, the player who led CSKA Moscow to conquer the Euroleague in 2016 and 2019, will face his former team at the Palau Blaugrana (21:00) for the first time in a major clash for the Svetislav Pesic team in the pulse he maintains with the Turkish Efes at the top of the table and with Real Madrid on his heels.
Pesic continues with the casualties of Heurtel, Claver and Pangos, which is in the final stretch of the recovery of the fracture of a bone in the left foot. Pau Ribas is gradually picking up the pace of competition after his return and the coach expects his team to maintain its high level in attack (84.4 average points) and defense (74.4 points), the second best in the Euroleague , as well as rebound (37.6 per game), the best in the competition.
The clash is one of the Euroleague classics and last season Dimitris Itoudis team won at the Palau (76-84). Although we must not forget that CSKA is the current Euroleague champion, the current season is not being positive. He is second in the Russian league with two losses and sixth in the table with six wins and four losses; of them, three in the last four days and all out of track.
The exit this season of players like Sergio Rodriguez, Nando de Colo, Othello Hunter and, especially Cory Higgins, has weakened their potential in attack. He is the eighth in the Euroleague (82.7 points on average), although his defense in the third best (75.4 points) after Barça.
To cover these casualties, names such as Darrun Hilliard (Baskonia), Kostas Koufos (Sacramento Kings), Ron Baker (Washington Wizards), Janis Strelnieks (Olympiacos), Johannes Woigtmann (Baskonia) and especially Mike James base have arrived (former Baskonia, Panathinaikos, Armani Milan and Phoenix Suns), become the current team leader
There is no doubt that stopping Mike James (20.2 points and 4.8 rebounds per game) will be key to curbing Russian offensive fluency, although he is noticing the significant decline for the remainder of Will Clayburn's season (12.5 points and 5.3 rebounds in the four games he played) for the cruciate ligament injury of his right knee.
Still, Darrun Hilliard (12.9 points on average), veteran Kyle Hines (8.4 points) or Latvian escort Janis Strelnieks are very important players in Itoudis' offensive scheme.
In defense, the presence of Johannes Voigtmann, Nikita Kurbanov and Kosta Koufos will test Brandon Davies and Ante Tomic. Logically for the CSKA to fit all the new pieces will cost you, but it is obvious that it will soon be within the best of this Euroleague and tomorrow in the Palau must demonstrate its potential.

Photos from as.com