Corchia: "I think we can go far in Europe"
The French side, protagonist this afternoon against Ferencvaros, in LaLiga just plays, although he considers that "statistics show my quality".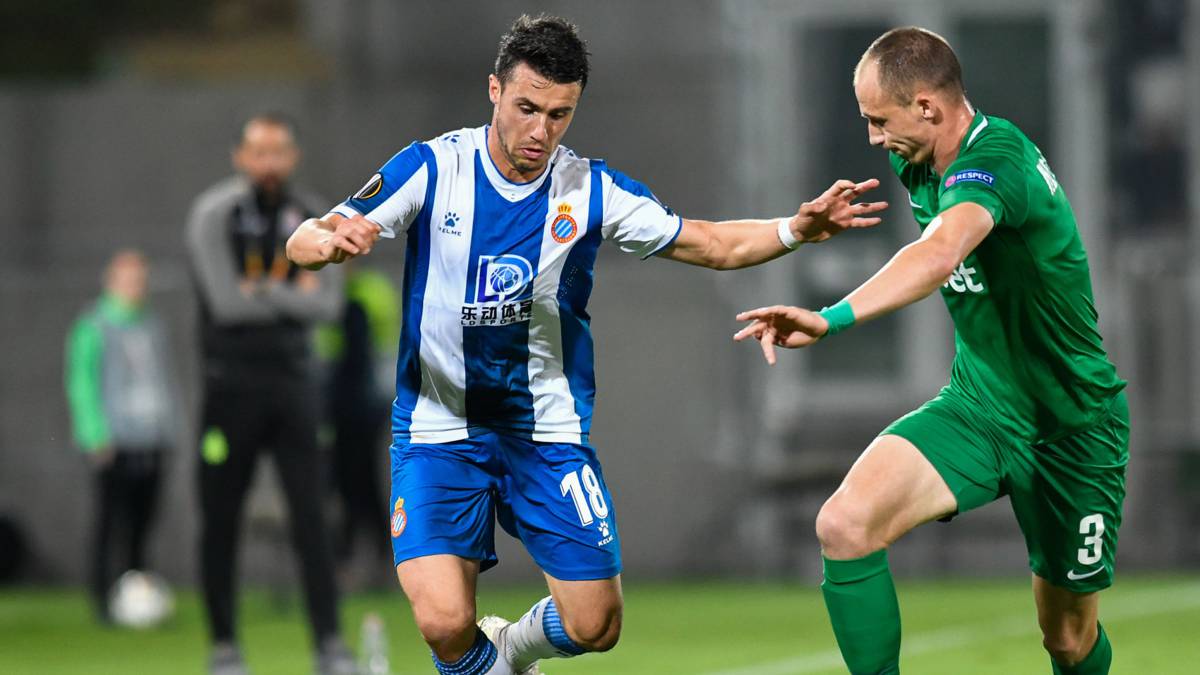 Sébastian Corchia has been one of the victims with the arrival of Pablo Machín at Espanyol. Previously, the French side was a starter with David Gallego in LaLiga, while with the soriano coach Víctor Gómez, of the subsidiary and with just 19 years, he has eaten the ground. The Europa League is the territory of Corchia, which remains in the top positions of the team in statistical aspects such as interceptions, key passes and dribbling.
"I have enjoyed some good performances in La Liga, and I can see that in the statistics. I have been doing a good job in defense, with interceptions and blockages, and in attack I have been delivering key crossings and passes. So I am happy with my numbers, which prove my qualities, and the rest always depends on the coach. That's football, "he summed up in an interview on Goal.
Corchia focuses on this afternoon's meeting and considers that Espanyol can go far in this competition due to the difference it appreciates between LaLiga teams and those of other competing countries. "The level of clubs in La Liga is so much higher than that of others that we must go far in the Europa League. We have shown that strength so far and deservedly lead the group. We could go far in this tournament," he said.
Finally, and despite his substitutions in LaLiga (the player is on loan until June 30 and his purchase option is three million), he considers that he adapts to the coach's system. "I see myself as a right back in a four-man defense, as well as the right back or right lane in the new system, so that's not a problem for me. I can play both. Some of my best qualities they are in defense, and some are in attack, which the statistics show quite clearly. So, this change in the system is not a problem for me. In fact, I think the new system benefits me, "he said.
Photos from as.com