Colombia against Argentina and Sweden against Chile in the previous
Colombia and Argentina will face each other in the qualification round for the End of 2020. Chile will travel to Sweden, Ecuador to Japan and Uruguay to Austria. The US will receive Kazakhstan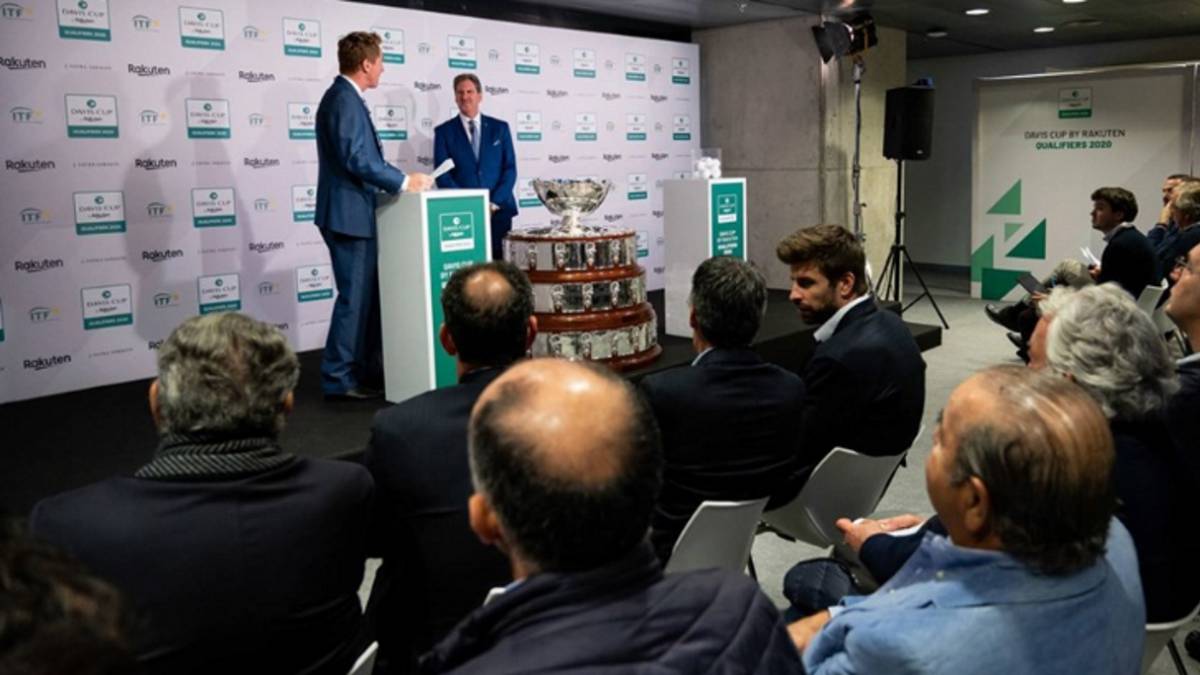 The draw for the qualifying round for the 2020 Davis Cup Finals (March 6 and 7) was held this Sunday at the Magic Box in Madrid with the presence of Gerard Piqué and the president of the International Tennis Federation (ITF) David Haggerty The legendary exdoblista and member of the ITF Directors Committee, Mark Woodforde, conducted the ceremony, which led a South American derby between Colombia and Argentina, in which the albiceleste, who lost in the quarterfinals against Spain, will visit the team that finished third in group D after Australia and Belgium,
Chile, eliminated in Group C by Germany and Argentina, will have a difficult commitment to travel to Sweden. Uruguay, which did not participate in these FInales, will also have it complicated in its visit to Austria by Dominic Thiem; the same as Ecuador, which will face Japan, which is expected to have Nishikori, at home. The United States, which fell in Group F, after Canada and ahead of Italy, will receive Uzbekistan, and Brazil will travel to Australia with few success options.
Totally there will be 12 qualifiers and the winners will join in the next final phase, which will also be held at the Magic Box in Madrid, the four semifinalists of this year, Spain, Canada, Great Britain and Russia, and the two countries that have Received an invitation, Serbia and France. The 12 losers of the qualifiers will play the World Group I qualifiers for the following classification.
This is the 12 series:
Croatia-Pakistan / India *
Hungary-Belgium
Colombia-Argentina
USA-Uzbekistan
Australia-Brazil
Italy-South Korea
Germany-Belarus
Kazakhstan-Netherlands
Slovakia-Czech Republic
Austria-Uruguay
Japan-Ecuador
Sweden-Chile
Croatia, which will choose headquarters, will meet its rival after the duel next weekend between Pakistan and India.
Photos from as.com