Channels: "Real Madrid and Mou were an advanced master"
Annals (Santander, 28 years old) stands out in a Betis that even took him to the National Team. Little to do with that youthful skinny who signed for Madrid in 2010.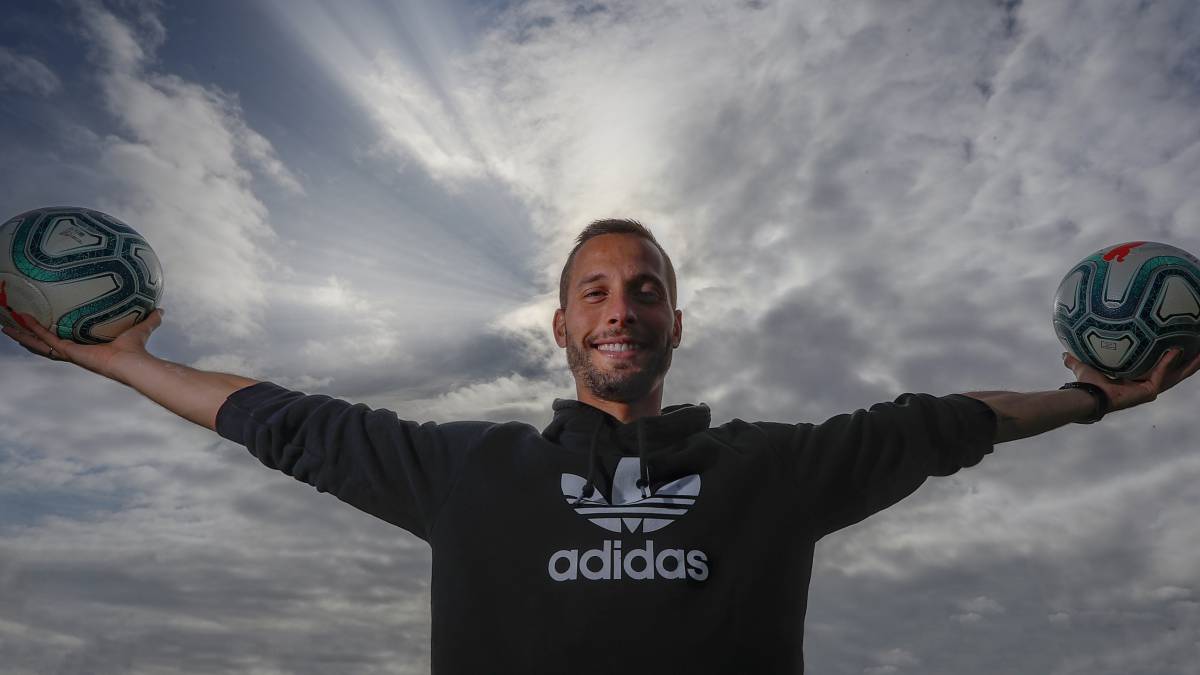 Sergio Canales is again that of last year. How did you recover the tone?
In preseason I had enough physical problems, I went against the tide. At the beginning of the campaign it cost me, the two sprains I had stopped me. But in Granada I was already physically well and I have that strength and energy again to make many meters and help the team to the fullest.
Low, raise the ball, assist ... At 28, at Betis, he looks like another player.
I've been working on the physical issue for many years. And in Real, my game was more positional, waiting for the ball to arrive. In Betis I am looser. Now I feel much better, I arrive at 90 minutes cool, I look strong when driving or help in defense at the end of the games. In that I have made a big leap.
Have you found your place in the country?
We have been looking for the ideal place for all players, adjusting gradually so that we are all comfortable. In band I had a harder time coming into play, Fekir has come, who likes to be in a certain area. Now I have more freedom, I feel good physically to start and try to finish the play.
What happens to this Betis so that it doesn't look like that, a cool team?
Whenever there is a change of coach, even if the idea is similar, you have to go through that. We come from the end of always taking the ball from behind. Now we want to be more vertical and the team tries to understand those transitions. We are on day 11, not on 29. We have room for improvement, a couple of wins would help us a lot.
Is the Santiago Bernabéu the place to link them?
We have been winning there for two years in a row. Also, this year anyone wins anyone. You never know when the head chip will change you. Let's see if the victory against Celta helps us to dare in the Bernabéu, which is a field for that.
Madrid goes from worth to euphoria. How do you see it?
Del Madrid is often said to be wrong and then wins four Champions of five. He has the best in the world and that always makes him a candidate for everything. There you live every day, there is no room for patience. Now it comes from a positive result, it is well defensively and if we do not go one hundred percent there they will do us a lot of damage. I insist: we have to be brave.
Who is left of his season there, 2010-11?
Benzema, Marcelo and Sergio Ramos. With Sergio I have been in the National Team too, he always treated me super well. When I was there I found a very good wardrobe, it was a great experience.
Do you regret signing so young for Madrid?
Not at all. I arrived young and was a very advanced master, I learned a lot from the best players in the world. It helped me to be a part of the player I am today. Not all players can say they have played in Madrid, it was very difficult to say no. I entered with good footing and, although I was going to be assigned, I stayed a year and that team always leaves you marked
How do you remember that debut with Mourinho?
I like to keep the positive. Mourinho is a coach from whom good things are learned, because he has many. When I signed for Madrid the intention was to return yielded to Racing, I was clear about that. But I did the preseason, Mou wanted to bet on me and Madrid is very complicated. I am one of the first young people who went to Madrid like this, then over time more has been done.
He says it: he was one of the first young people in that very fashionable policy now in Madrid. Do those of these years have it easier?
Possibly. The boys come now very prepared, physically and mentally. It works on the prevention of injuries especially, and that did not happen so much in my time. The young people are very made and prepared to be in the elite.
Wondering which player you would be if the crusader had not been broken several times?
Sometimes it goes through your mind, of course. But these injuries have given me so much ... all the maturity, the importance that I give to every detail of food, of taking care of myself or of training. And they also taught me to enjoy. The players, although it does not seem so from the outside, we suffer a lot, even winning, if you have not played well. Now I quickly change the chip. Seeing it from the outside so much, many months injured, it teaches you many things.
Let's go back to Betis. Is it true that the staff longs for Setién?
Thinking like this is disrespectful to Rubi and his coaching staff. I am grateful to Quique because I had a very good year, but Rubi gives me a lot of confidence too and I want to give her back to the fullest.
And you will also look for a return to the National Team, to the European Championship ...
It is always a dream that I have, but right now Betis is very much in my head, that we are in the places where we should be. When we go better everything else will be easier.
Photos from as.com