Channels: "My dream is to play the Champions League with Betis"
The Cantabrian, who was excited during the presentation of his extension: "We have demonstrated our commitment to the club and Rubi."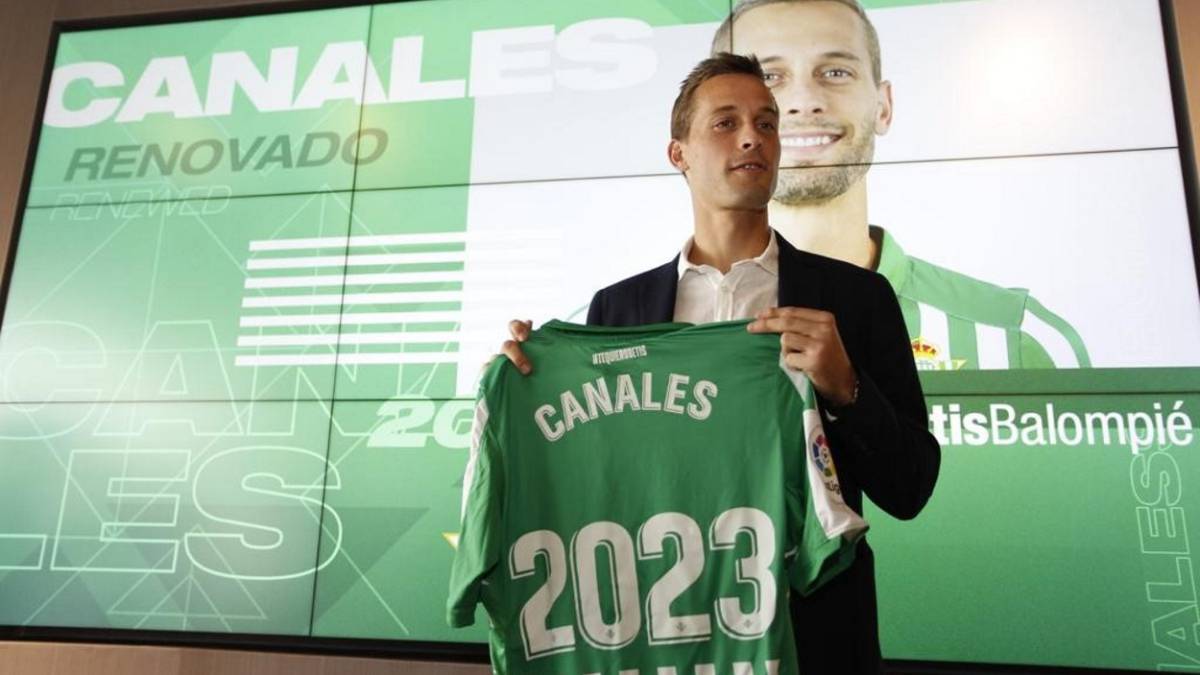 Sergio Canales and Betis presented the agreement to extend the Cantabrian contract until 2023 in the Ciudad Deportiva of the club verdiblanco. "I appreciate the confidence they have shown me and the facilities of Betis and my whole family. I will do my best. I come to work every day with a smile. Since I arrived, along with the feeling of Racing, they have made me feel somewhat difficult to explain, "said Sergio Canales, barely able to hold back his tears.
"I have a good memory of all the places I've been but the people here are special, we saw it on Saturday, the feeling that is here. When you find your site you have to stay there. It's until 2023 but you have to work every day , there is a demand. My dream is to play the Champions League with Betis, "added the Santander.
Channels wants to return with the Red: "Here I have had the luck to live incredible moments, the goal of Valencia can be a turning point and I am very optimistic about what remains of the campaign. The National Team? I am very grateful to Luis Enrique gave me the opportunity and I will try to return. It is important that Betis continues to grow in order to return.
"We are very happy to work with Rubi. We are clear about the things we work for, the technicians need their time. It is impossible for players to think about anything else when the commitment we show with the club and the coach is shown. The other's goal day is very important, we deserved that victory. In football the feelings are important and now they are positive, "he concluded.
Photos from as.com