Celades has 'controlled' Esquerdo since 2016
The youth player, who has been summoned for tomorrow's game against Granada, was called by Santi Denia for the Under-16 when Celades worked in the Federation.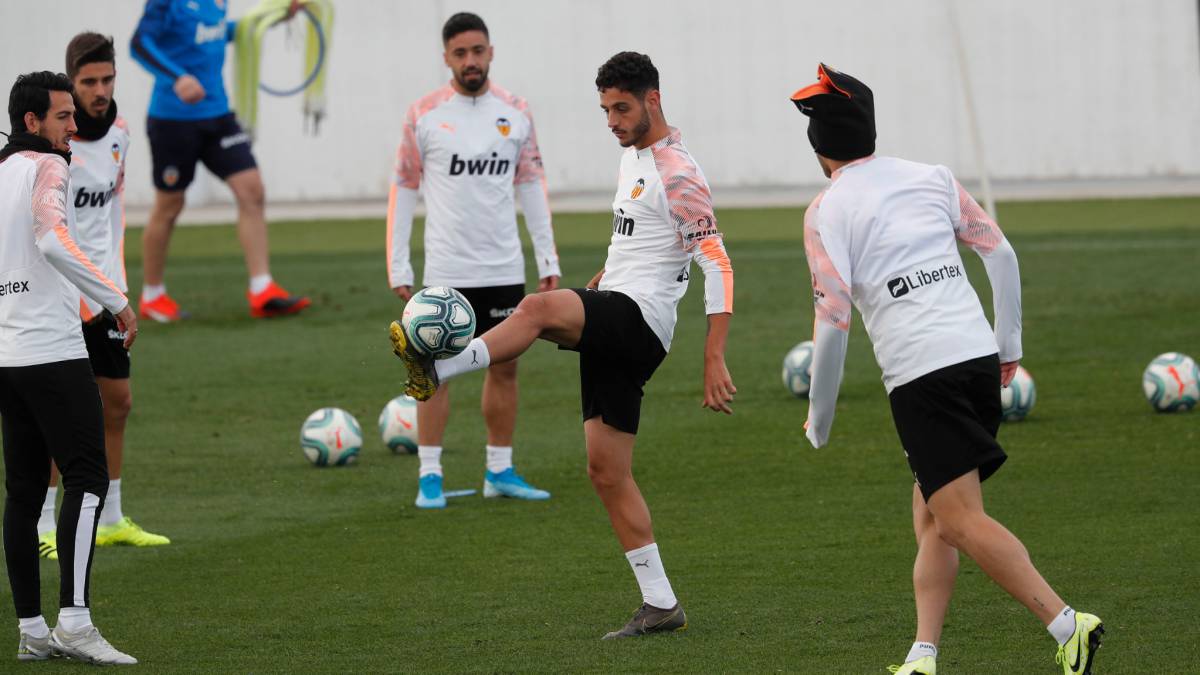 Albert Celades's call for tomorrow's game against Granada carried a surprise. Vicente Esquerdo, a 20-year-old Valencia Mestalla player, is included in it despite not being a regular in training with the first team. Of course, this morning he trained with the group in Paterna.
The call from Esquerdo has been a surprise but it is far from unknown to Celades. In fact, the Valencia coach has "controlled" him for more than three years. In 2016, Santi Denia, then under-17 coach, cited him for the Elite Round, qualifying for the European category of that year, which was played in Belgium. Then, Celades was already working in the lower ones of the Spanish Federation and he took the registration. Three and a half years later, it could be Celades who makes him debut in the First Division.
In that 2016, Esquerdo stood out in Cadet A of Valencia and later also did it in Juvenile. Mediapunta with physical and vision of the game was a regular of the Valencian team and managed to make the jump to the absolute. Last year he started playing with Miguel Grau in the Valencian subsidiary and participated in almost every game of the season, although most of them starting from the bench. This course is the undisputed holder of the subsidiary ché. He has played all 11 league games, in Second B, ten of them starting.
Photos from as.com