Celades: "Villamarín brings very good memories to the squad"
The Valencia coach analyzed tomorrow's game against Betis and updated the status of the many injured the team has.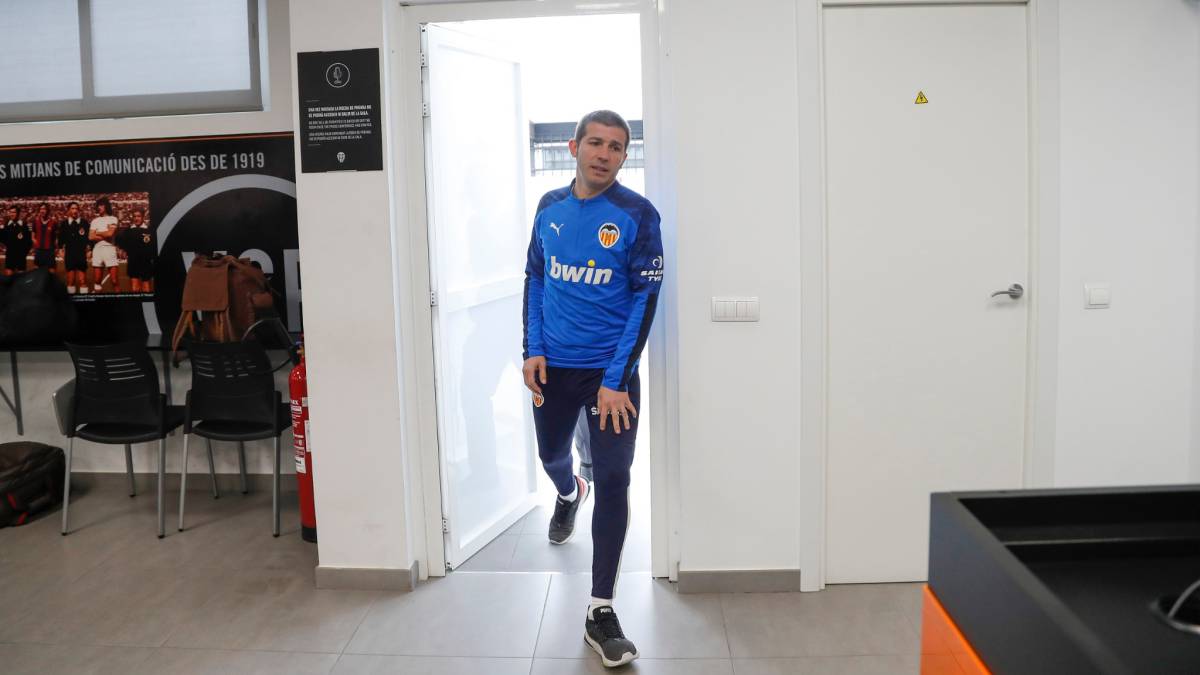 How is Carlos Soler?
It is on the list and therefore it is fine. Then we will value the time you can help us.
But he has taken 19 players.
We have to make a discard, yes, and Carlos is a possibility because of the time he has been low and the training he has been taking. It is a possibility.
How is the rest of the injured?
Those who are closer to returning are Coquelin and Sobrino, who have been part of the training in recent days. But they are not yet to compete in Seville. The others still have a little more.
Can you explain the situation of medical services?
We have internal meetings of many things and each one expresses his opinion of what he thinks is best for everyone and from there are decisions that the club has.
But motivated by your opinion?
Motivated by internal meetings
Does all the medical situation that is happening in Valencia understand it?
Medical departments in many clubs are not easy departments. The only thing I can say with the utmost honesty is that the internal impact on the environment or something serious has happened has not been the case. We continue to work normally despite this change. I wish there were more stability, but it is common in many clubs.
What is the plan with Guedes?
A Guedes still has several weeks to go. I already screwed up once and I dare not know how much. It will not be imminent.
After Betis comes Chelsea, can any situation be forced for Chelsea?
I fully understand your concern. But the issue of players who are not available for Chelsea, as we will see later. Now we focus the match against Betis. It is the impending match. We played against a team with a lot of talent and it would be a mistake to think about Wednesday's game without first thinking about Betis.
How do you face the match against Betis?
The goal is to always win and keep adding victories, we go with that intention despite the losses. We always say that it is an opportunity for others. People are responding in an incredible way and we go with the best attitude to Seville. Betis is not in the standings with as many points as one could foresee, but it is a very talented team. He is having in his house a behavior not excellent but good.
Enters the list Javi Jiménez.
Mangala is also on the list. Javi Jiménez knows him from the inferiors of Spain and is a player who has trained with us. I think you can help us at any time. It is one more option that we have
Would you renew Ezequiel Garay?
I am only a coach and sometimes you ask me for opinions about skills that are not my job. We have internal meetings where we talk about many things. The only thing I can tell you is that I am happy with all the players we have in the squad and I wish they could continue with us.
Are you assessing the possibility of strengthening the right side?
It's too early to talk about it. We have many fronts, very important matches, and we are happy with the players we have in that demarcation.
Does Carlos Soler consider a soccer player to replace Parejo?
In my opinion Carlos can play in any position. I think it adapts very well to different situations. It is one more option for that position
What game do you expect at Benito Villamarín?
We expect a very strong rival. Regardless of your situation, Betis is full of talent. Things so far have not gone as they expected, but we have to be as prepared as possible to make a good game, but we have no chance of winning.
I don't know if you've seen the images of the Bale flag, what would you like the Valencia soccer players to wear on their 'flag'?
I've seen the images of Bale, of course. I would like them to continue behaving as they are behaving.
To what extent do you think the team's return to Benito Villamarín can influence?
You can help, yes. I think that always happens. One as a player is more comfortable in some fields than others and the predisposition is greater. It is a stadium of very good memory for Valencia and hopefully help them. Surely it will help them to face the match.
Photos from as.com