Casemiro and Valverde form the perfect society in Madrid
They have performed together in the eleven seven times and Madrid have won six games and tied one, with 22 goals in favor and only two against ... they are insurance.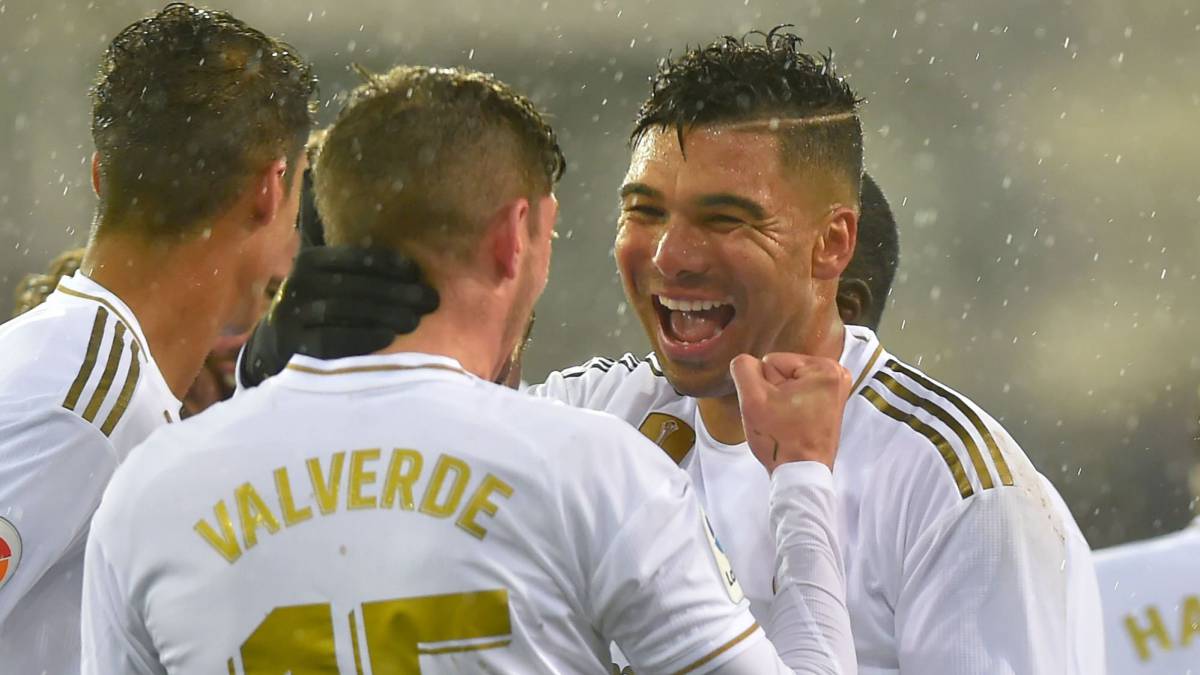 Since 06-07, in which Capello won the League as the third least thrashed team (40), there was no known lineup of Madrid with two men of such physical deployment. Casemiro and Valverde now reissue that duo Emerson and Diarra. Before them it was Makelele who was enough to give balance to the galactic. Afterwards, the story is dotted with names like Pablo García, Lass, Khedira and, above all, Xabi Alonso, with whom the team met again a time of splendor that coincided with the start of the four Champions in five years. The last ones, yes, with the trident Casemiro, Kroos, Mod.
Now it seems that the years have weakened that trio and Zidane has found a new society. Casemiro and Valverde have coincided in seven games and the balance of six wins, a draw, 22 goals in favor and only two against says it all. On the other hand, the team scored 12 goals in the nine games in which they did not match
Modern football settings have made several positions disappear. First it was the figure of the end and then that of the ten. That is why in Madrid men like Isco or James have a difficult place. Just a few days ago, Queiroz, a Colombian coach, explained it like this: "Playing with a ten is from a football from 20 years ago. Now the team is required to prevail, that everyone attacks and everyone defends." With Casemiro and Valverde that happens. The Brazilian leads the ranking of recoveries in LaLiga (127) but also has a good footing: he is the fourth with the most passes (957) after Parejo (1,067), Kroos (1,014) and De Jong (991). With Casemiro and the Uruguayan together the team has reached its record of recoveries of the season (75 against Galatasaray, 69 against Eibar), but also possession (69% against Galatasaray, 63% against Granada). Zidane has finally hit the key ...
Photos from as.com